Ahh, college football.
Fight songs, mascots, pageantry galore will fill stadiums from Chestnut Hill to The Palouse.
Hot, steamy late summer afternoons will give way to cool, crisp autumn evenings will give way to cold, blustery early winter nights as the 2019 college football season unfolds.
All that is left to the lead up of the 2019 season is for me to unleash my fearless Two Cent predictions(jinxes) upon the masses.
Here we go…
5 Two Cent Questions
Is Trevor Lawrence human?
Will Miami(Fla) give Luther Campbell something to rap about?
Will Florida St. tomahawk chop Willie Taggert?
Is Pitt the new 6-6?
Can you name all of the teams in this conference without looking?
Two Cent Synapses 
The ACC is going to be the Clemson Invitational for yet another year. The Tigers' toughest challenge comes in early September in an out of conference game against Texas A&M. Clemson seems to always play a nail biter in conference —usually Syracuse— so expect them to be on upset alert at least once in 2019.
Of course Trevor Lawrence is human, but he plays like a super human. He would be the top pick in next year's NFL draft if he were eligible. The Tigers may have a close game or two, but I don't think they will lose.
Miami should win the Coastal Division. Hey, someone has to. Miami, under high energy head coach Manny Diaz, will be much improved and should find themselves in the ACC Championship, where they could give Clemson a tussle. The quarterback derby has been decided, and Diaz has smartly chosen the best passer, Jarren Williams, to be his starting quarterback. Ohio State transfer Tate Martell, a skilled runner, may see some time at wide receiver. Diaz will eventually get the joint jumping in south Florida and that will make big time booster and 2 Live Crew patriarch Luther Campbell all smiles…gold, I presume.
Florida State is bound to be better. They almost have to be. The Seminole natives are already getting restless with head coach Willie Taggert, so significant improvement may move that flaming spear a little further away from his neck. Another average or below year, and Taggert's head may end up on top of that spear.
Nobody expects Pitt to get back into the National picture, but this constant struggle to get to six wins is getting ridiculous. With all due respect to Pat Narduzzi, it's time for Pitt to bring in an energy type coach with a creative offensive playbook that will entice big time recruits to head to Western PA. It doesn't help that Pittsburgh high schools don't produce big time players like they used to.
The rest of the conference is okay. Average. Mediocre.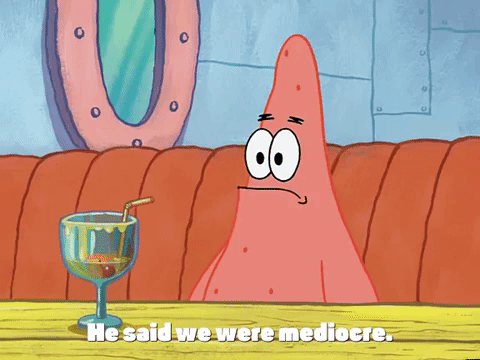 So many teams seem similar. Out of Virginia, NC St, Boston College, Georgia Tech, Duke, North Carolina, Virginia Tech, Louisville, and Wake Forest, some will win 6 or 7 games while others will win 4 or 5. And nobody will care because they are gearing up for basketball season, well except BC, who is gearing up for hockey season.
Bet the house(or just two cents): Clemson over Miami
5 Two Cent Questions
Will this high powered Alabama offense finally make Nick Saban smile?
Can Ed Orgeron cast a Cajun spell on the Tide in Tuscsloosa, and will anyone understand him?
Will Auburn's Gus Malzhan be Malgone by season's end?
Will Georgia get fat eating the icing on that cakewalk of a schedule?
Kelly Bryant is still a Tiger?
Two Cent Synapses 
Alabama is like the old Russian hockey national team, The Red Machine. Or maybe it is the Big Red Machine from Cincinnati baseball lore circa 1970's.
This Red Machine has been steamrolling college football for years, and 2019 should be more of the same, maybe. This should be Nick Saban's best offense, but I doubt he will care.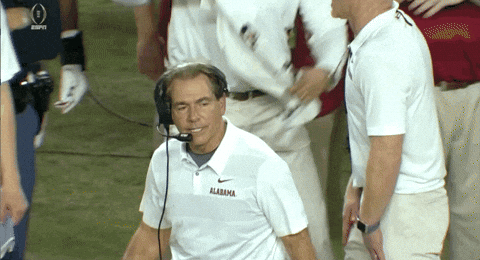 Tua Tagovailoa throwing to arguably the best receiving corp in the country will test even the staunchest of SEC defenses. Team up that offense with an already stout defense, and everybody in the SEC will still be seeing red, and who knows, maybe make Saban smile.
The next best team in the SEC resides in Alabama's division. Ed Orgeron not only got some monkeys off his back last year, but he also got the LSU Tigers believing in themselves. Nobody gives fire and brimstone speeches like Orgeron, and he may just have the right words when the Tigers travel to Tuscaloosa in November. Steady Joe Burrow at quarterback coupled with that always tough defense will carry them far. In addition to the trip to Alabama, LSU also has an epic early season road test at Texas. They are talented enough to win both, but it will be anything but easy.
Auburn likely will play better football this season, but will it matter? They have a brutal schedule starting with a game versus Oregon in Arlington, TX. Five losses seems like a real possibility. That most likely seals Gus Malzhan's fate.
Over in the East division, nobody has an easier road than the Georgia Bulldogs. They get Notre Dame and Texas A&M at home and Florida in a neutral site game in Jacksonville. Their toughest road test is at Auburn in November. By that point in the season Auburn may be so beaten down it won't matter. That means the game that is no longer allowed to be "The Biggest Outdoor Cocktail Party" will have extra significance. Georgia has the best offensive line, maybe, in the country. Experience at quarterback with Jake Fromm, and talent all over the field. It would be disappointing for Bulldog fans not to see their team in the SEC Championship.
A leopard may not change its spots, but a tiger can apparently change colors. Kelly Bryant goes from the Clemson Tigers to the Missouri Tigers. Bryant has a lot to prove, and that should make the Missouri Tigers the surprise team in the SEC. The problem is that in the SEC you can be a surprise team and still not crack the top five in the league.
Bet the house(or just two cents): LSU over Georgia
5 Two Cent Questions
Will Tom Herman stop putting his foot in his mouth long enough to win the Big 12?
Does Jalen Hurts the quarterback tradition at Oklahoma?
Will Iowa St reach ten wins for the first time ever?
Is defense going to become a priority for…anyone?
Will Les Miles petition for a grass field at Kansas so he has something to nibble on?
Two Cent Synapses
I was big on Texas last year, and they came through for me. I'm big on Texas again this year. Foolish comments aside, I'm a big Tom Herman fan. He's just getting the ball rolling in Austin. Sam Ehlinger, Who is a true gamer, will lead a potent offense. Texas plays better defense than most teams in the Big 12, as well.
The Longhorns have a huge home game with LSU that could set the tone for their season. A win there and a win in Dallas against rival Oklahoma in the Red River Shootout will have them sitting pretty. Unfortunately, with Texas success comes more of smug Matthew McConaughey.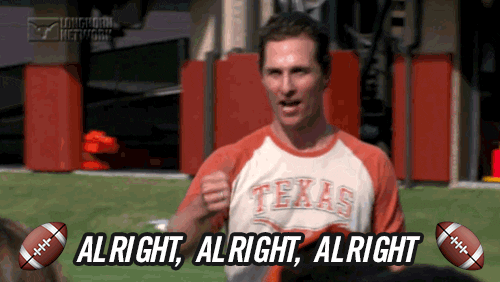 Lincoln Riley has proven to be an offensive wizard and quarterback guru. That will be put to the test this year with Jalen Hurts. Hurts transferred from Alabama to get a chance to play. He's got two sets of huge shoes to fill in Kyler Murray and Baker Mayfield. Hurts will be fine, but not the same level as Sooner fans are used to. If the defense doesn't exist, such as last year, then they will not win the league.
Iowa State has never won ten games. Matt Campbell, their young coach, has this team rising. That streak of no ten win seasons has a good chance of coming to an end this year. The Cyclones have a well rounded team, including a solid defense, plus have a favorable schedule. A trip to Norman is the toughest road test, followed by a home date with Texas. Beware these Cyclones, as they could create a whirlwind in the Big 12 standings.
Look for defense to pick up just a bit this season in the Big 12. When it comes to gaining a bid to the college football playoffs, perception can make or break you. Having what appears to be a more complete team is better optics.
Kansas will still stink, but it will be a lot more entertaining with the Mad Hatter, Les Miles, at the helm. Oh, and he will get them better…eventually.
Bet the house(or just two cents): Texas over Oklahoma
5 Two Cent Questions
Can Jim Harbaugh stop being a jackass long enough to finally beat Ohio St?
Will Justin Fields be good enough to get free tattoos in Columbus?
Will James Franklin ask Webster's to change the definition of elite?
Has Nebraska finally found Tom Osborne's successor?
Can Minnesota win ten games this season? No, seriously.
Two Cent Synapses
Jim Harbaugh has an issue.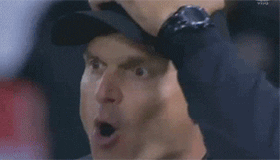 Okay, Jim Harbaugh has many issues, but I'm only talking about his Ohio State issue. As in, he can't beat them. This would seem to be the year. Ohio State has a new, inexperienced coach along with a new, inexperienced quarterback. Additionally, the Wolverines toughest games are at home, including the Buckeyes. If Jim Harbaugh will allow new offensive coordinator Josh Gattis to actually, you know, run the offense then maybe, just maybe, Harbaugh and the Wolverines will take the next step.
Ryan Day replaces Urban Meyer. Justin Fields replaces Dwayne Haskins. That's a lot of new in high places. Fields has the pedigree, but has yet to show it on a college football field. Likewise Day, who is being compared to another young gun coach, Lincoln Riley, that made good right away at Oklahoma. The Buckeyes schedule is favorable, aside from a road game in Lincoln with the Nebraska Cornhuskers and a road game in The Big House to end the season.
Oh crap, I used the word "The" without getting Ohio State's permission.  Maybe Urban Meyer will lend me his lawyer in case they sue me.
Will Happy Valley be filled with joy and laughter this fall? That may depend on sophomore man child Micah Parson and the rest of the Nittany Lions defense. With Trace McSorley gone and Sean Clifford taking over, the offense undoubtedly will have growing pains. James Franklin's star has been trending down ever since his "elite" comment. Penn State fans are starting to show a lack of patience with Franklin. After a soft schedule to start, things get real in mid October with trips to Iowa and Michigan State and a home date with Michigan in between. A trip to Minnesota won't be a pushover and then a trip to Columbus to meet the Buckeyes.  Four losses is a distinct possibility, and if they should stumble against state rival Pitt in September, the Valley will become (Un)Happy in a hurry.
Nebraska is my surprise team in all of college football. Scott Frost has the Huskers trending in the right direction. They benefit from playing in the kinder, gentler West division of the Big Ten. Frost is a positive thinker and now has his system fully in place, and a quarterback in Adrian Martinez to run it. The schedule is kind. The Cornhuskers toughest road game is at Minnesota, and the only one of the "big four" from the East division they face is Ohio State, and that game is at home. Look for big things in the nation's heartland.
Looking for an ultra sleeper in the Big Ten, check out P.J. Fleck's Golden Gophers of Minnesota. Fleck has them rowing the boat which can be difficult when things freeze up in Minneapolis. The Gophers could lose seven games this year, and nobody would blink an eye. On the other hand it isn't beyond imagination to see Minnesota win ten games.
Aside from Illinois, everyone can beat everyone in the West division of the Big Ten. Throw in Michigan State from the East, and you have a lot of similarly talented teams in this conference, which makes things unpredictable.
Bet the house(or just two cents): Michigan over Nebraska
5 Two Cent Questions
Will Oregon look quacktastic by season's end?
What's a Ute, and will they finally smell the roses?
Could Clay Helton's seat be an inferno by October?
Is Washington the most overrated team in the country again?
Respect, hey, can we get some respect around here?
Two Cent Synapses
Oregon is annoying in every possible way, from Phil Knight to the 45 uniform combinations —all obnoxious— to that stupid duck. That said, they have a ton of talent coming back this year. Ten returners on offense, including quarterback Justin Herbert and his offensive line, could make for another high flying quack attack. The biggest difference is the defense should be good, too. The schedule is not friendly with trips to Stanford, Washington, USC, and Arizona State, plus a game in Dallas versus Auburn to start the season. Herbert could be a sneaky Heisman Trophy pick, so don't sleep on him or the Ducks.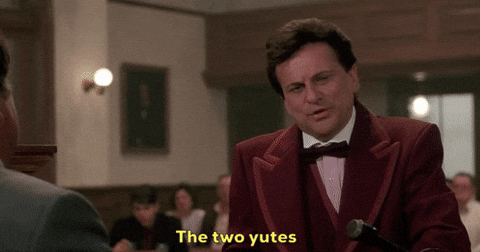 Fred Gwynne, aka Herman Munster, may not know what a Ute is, but the PAC 12 has become aware the last few years. Kyle Wittingham has things rolling on the Great Salt Lake. A September Friday night in LA could decide the South division when Utah visits The Coliseum to tangle with the Trojans of USC. The defense in Utah is always stout, but the offense has always been spotty. If that offense, which will be at full strength this year, holds up its end of the bargain the Utes could finally smell the roses.
There's just too much talent, there's just too much talent, there's just too much talent…
Clay Helton, Clay Helton, Clay Helton…
Clay Helton must feel like the whole world is against him. Even the schedule makers apparently don't want him to succeed. The first six games are brutal, culminating with trips to Seattle and South Bend. After that there are still games at home versus Oregon and at Arizona State. No problem, right Clay?
The talent is certainly there. Nobody in the conference can match the Trojans skill positions. New offensive coordinator Graham Harrell brings an energy and an actual system that was needed badly. The defense should be better, too. Navigating that schedule won't be easy, but there is enough talent. Clay Helton better have his hands tight on the wheel if he wants to extend his tenure in Southern California.
Washington always starts highly rated. I call that the Chris Peterson effect. People seem to place a lot of faith in him. The Huskies then rarely play up to that level. This year they are led by quarterback Jacob Eason, a transfer from Georgia. Eason would've been third string at Georgia, yet I'm supposed to get excited about him. I've never bought stock in Washington during the Chris Peterson era, and I'm not starting now.
If the PAC 12 wants respect they don't need to play at nine in the morning, they just have to win games. They will have plenty of great opportunities. Check out this list: USC/Notre Dame, Stanford/Notre Dame, Stanford/Northwestern, Oregon/ Auburn, Washington St/Houston, California/Mississippi, Oregon St/Oklahoma St, Arizona St/Michigan St, Arizona/Texas Tech, UCLA/Oklahoma, Colorado/Nebraska. Great games that garner respect…if you win more than you lose.
Bet the house(or just two cents): Oregon over Utah
What About the Rest?
This conversation starts with Notre Dame. This conversation ends with Notre Dame being embarrassed in the playoffs. That was last year. This year won't end that way. Ian Book is back for his senior season to lead what should be a solid offense, and the defense should be solid, but not necessarily spectacular.
Too many road games plus a couple tricky home tilts will prevent Notre Dame from going undefeated. And make no mistake, if the Irish refuse to join a conference then undefeated is what they must be to enter the playoffs.
Other teams of interest, but not national title caliber: Army, UCF(with ex Notre Dame QB Brandon Wimbush), Boise State, San Diego State, and Appalachian State.
Two Cent Takes
~Best non conference games
LSU at Texas                       Sept. 7
Oregon vs Auburn               Aug. 31
Notre Dame at Georgia      Sept. 21
Notre Dame at Michigan     Oct. 26
Texas A&M at Clemson      Sept. 7
USC at Notre Dame           Oct. 12
Army at Michigan               Sept. 7
Boise St. vs Florida St.      Aug. 31
Pitt at Penn St.                  Sept. 14
Miami vs Florida                Aug. 24
Those are my top ten, but there are quite a few other interesting games on the docket. Kudos to teams not afraid to schedule.
~I'm not a fan of starting games on August 24. I'd actually prefer seeing them wait until Labor Day to start the season.
~Obviously the SEC is the best conference, and it's not close. I don't like saying it, Big Ten fans don't like hearing it, but it's true. The Big Ten is second, and then the PAC 12 and Big 12 are in a tight race for third. The ACC is a distant fifth, Clemson be damned.
~The Heisman race this year appears to be Trevor Lawrence versus The Field. I'll take Lawrence.
A Penny For My Final Thought…
In my life, I like status quo. I'm not a big change kind of guy. Don't rock the boat, and keep everything as is.
In sports status quo sucks, unless your team is on the good end of the quo.
That leads me to the big question of the column.
Who is winning it all in 2019?
First, let's look at the brackets if the NCAA would use my 8 team format I suggested a year ago, with all five conference champions getting a bid, along with three at large.
(1)Clemson vs (8)Oklahoma
(2)Michigan vs (7)Georgia
(3)LSU vs (6)Oregon
(4)Texas vs (5)Alabama
How much fun would those three weeks be?
Okay, back to reality.
As I reveal my playoff predictions let me remind you what my Two Cent cracked crystal ball looks like.
Clemson will have the best shot at going undefeated. The TCCCB thinks that will happen, and thus Clemson will hold the top seed.
The TCCCB thinks Michigan has a real chance to go undefeated. I don't think they are the next best team, but the committee won't be able to deny an undefeated Big Ten champion the second seed.
LSU will lose at Texas in September then run the table, including a victory in Tuscaloosa. They will beat an undefeated Georgia team to vault themselves into the playoffs. That will create a great debate for the fourth seed.
This is where The TCCCB gets wacky.
Georgia will have one loss, to LSU in the SEC championship game. They will own wins over Notre Dame, Florida, and Texas A&M.
Alabama will also have only one loss, to LSU at home. The Crimson Tide's best win will be at Texas A&M.
Finally there will be Texas. A win over LSU and two wins over Oklahoma. They will have a loss to Iowa State, but will come to the table as a conference champion.
Normally I assume the committee will just naturally favor Alabama, but not this time. Texas will get the four seed as BIG 12 Champions.
In the semifinals I think Clemson will handle Texas and LSU will edge Michigan. Both games will be nail biters, and fans will be excited to finally see some new blood in the playoffs.
In the National Title game one thing is certain. The Tigers will prevail. Even The TCCCB can't miss that one. The LSU Tigers will take the fight to the Clemson Tigers and win the title.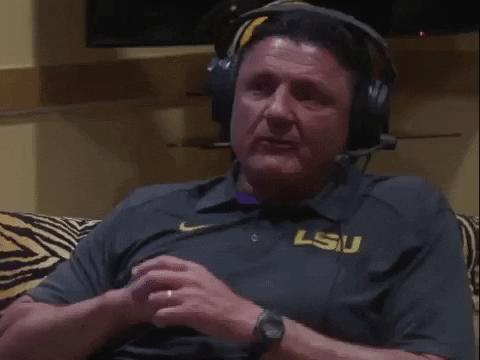 Then we get to try and decipher Ed Orgeron's excited, Cajun victory speech. Whatever he says will be filled with emotion and intensity. This would be personal vindication for a guy who was told he couldn't be a head coach after his less than stellar stint at Ole Miss.
Never doubt the inaccuracies of The TCCCB. But, hey, isn't that what makes predicting sports fun. On any given day, as they say, you just never know.
Status quo in my life…good. Continued status quo in the college football playoffs…bad. It's time for some new blood. Time for some different teams to enter the fray. The TCCCB says, "Let's shake it up a bit."
It's time for status quo to take a hike.
Just my Two Cents…
Tim Clark is a columnist and editor for PennSports.LIVE, and a wonderful writer of words. He is a lifelong sports fanatic with an eclectic mix of favorite teams including USC Trojans football, Louisville Cardinals basketball, and the Pittsburgh Steelers, Pirates, and Penguins in pro sports.