Grandmotherly types like to use the phrase, "bless your heart." Sometimes the phrase is used in reference to a child trying to do something really difficult.
With no copyright infringement intended to any grandmother, allow me to say, "Ben Cherington, bless your heart."
The trade deadline is fast approaching in this truncated baseball season, and that will potentially give Cherington another opportunity at molding the Pittsburgh Pirates into a better team.
Boy, does he ever have his work cut out for him.
I know after a sweep of the Brewers this weekend, playoff fever runs amok in the Steel City.
In reality, Cherington inherited a really lousy roster that was put together by a really lousy GM who was hired by a really lousy owner.
With a roster that needs this much rebuilding, signing a bunch of high priced free agents isn't the path to take. Not to mention—ahem—frugal owner Bob Nutting has pretty much blocked that path permanently.
The path Cherington needs to follow is drafting young talent and trading for young talent. It won't be too long before we see the fruits of Cherington's first draft blossom(hopefully) in Pittsburgh. First round choice Nick Gonzales, a middle infield prospect, should get the fast track treatment. He is 21 and has already excelled in college and the high level Cape Cod summer league.
Surely Cherington won't drag prospects through the system as slowly as former GM Neal Huntington. That was one of many black marks against Huntington. The slow process of getting prospects to the big leagues under his regime highlighted the lack of talent drafted, the lack of minor league development throughout the system, and the cheap ways of the owner who worries about calling players up too soon and needing to pay them more money before he absolutely must.
Cherington will have to do better drafting and developing players, and it's hard to imagine him being any worse than Huntington. There are a few players I would like to see in Pittsburgh getting a whiff of the big leagues. Ke'Bryan Hayes, Blake Cederlind, and even O'Neil Cruz should be called up during this tryout of a shortened season.
The fact that there isn't more talent on the horizon leads to Cherington's next problem. He needs more talented players throughout the minor league system. He can infuse some talent into the organization via trade. But what is there to trade that will bring in true, quality prospects?
Cherington has indicated he will call up guys like Hayes at some point, and further mentioned some guys on the current roster will still be here "when we get good."
So with the trade deadline being a week away, let's look at what Cherington has to work with.
Untouchables

One. Bryan Reynolds.
Reynolds is off to a slow start at the plate, but has been brilliant in the field. His swing is too good to stay cold for too long. I did worry about a sophomore slump, but this guy still has to be the centerpiece of what you build around.
On the Block
Everybody else.
The problem with the above statement is that there aren't many current Pirates other teams will covet. Sure you can acquire what many refer to as "lottery tickets", players that are not top prospects but could turn in to something helpful. Lottery ticket odds are never very good.
Cherington inherited a system filled with lottery tickets, and most of those tickets were the $1.00 and $2.00 scratchers. In other words, even if you get a winner there isn't a ton of upside.
Josh Bell is probably the guy most are focusing on. Bell is a masher when his swing is on point. Unfortunately he is streaky in the same way Pedro Alvarez was streaky. When he's good, he's really good. When he's bad, it gets real ugly. Also, much like Alvarez, Bell should never put on a fielding glove. Errors seem to find him even at first base. Here is a tweet I put out earlier this week about his throwing skills.
Since when did Josh Bell become Kent Tekulve? Holy Jeez this guy is disastrous in the field…and he ain't exactly hitting the cover off the ball either. #Pirates #LetsGoBucs pic.twitter.com/B5s7PJHVX7

— Tim Clark (@TrojanTim66) August 21, 2020
The throwing thing will remain a lifelong mystery. I have no idea how you get to the MLB level without being able to throw a baseball.
If the universal DH becomes permanent more teams jump into the mix on Bell. He is a DH waiting to happen. How much you get in return for a player with obvious limitations would be a great first test for Cherington. Teams will certainly be enamored with the raw power Bell possesses, but will be reluctant to part with top prospects because of the elongated bad streaks. The fact that he has multiple years left on his contract will help.
Next on the list would have to be Adam Frazier. Frazier has turned himself into a quality second baseman. He also has proven versatile over the years. Frazier is extremely consistent, having hit .276, .277, .278 the last three years. Unfortunately when it comes to the trade market, Frazier is the definition of average. He isn't slow, but surely not a base stealer. He has a little pop, but is no home run hitter. He hits for decent average, but never sniffs .300. Trade an average player, expect an average return.
Shortstop Kevin Newman is a really solid player, but he is the kind of guy the Pirates need to keep. Kevin Stallings gets the most out of his abilities, but the Pirates have no catching depth in the organization, which means Stallings is the catcher for the foreseeable future. Colin Moran is the same type of player as Frazier, only slower—much, much slower. Jarrod Dyson wasn't wanted as a free agent, and he has done nothing as a Pirate. He has a much better chance to be released than traded. Gregory Polanco seems finished, despite a good weekend. Between injuries, lack of focus, and a shockingly declining lack of ability, Polanco will draw little to no interest. Maybe some team still views Cole Tucker as a top shortstop prospect. The glove is great, however the bat is lagging behind.
On the mound the Pirates don't have many trade candidates.
Most likely Cherington will want to keep the young core of starters, and with crossed fingers hope you get the "ace" version of Jameson Taillon back next year after his second Tommy John surgery. Trevor Williams, Steven Brault, Chad Kuhl, and Joe Musgrove have all shown glimpses. With some consistency, they are solid middle of the rotation guys. JT Brubaker is showing he may have a future in the rotation. The wildcard is Mitch Keller. Keller is currently injured, and may not make it back this season. Keller has "ace" stuff, but has yet to put it together for any reasonable amount of time.
If you are a glass half full guy, you may look at that and say there are 7 guys for 5 rotation spots. A couple of those pitchers have bullpen experience, and are more likely to land there next year than on someone else's roster. The only way they get traded is if they are part of a package deal.
One starter who should definitely be moved is Derek Holland. He is a veteran lefty signed to a one year contract. He serves no further purpose in Pittsburgh, so moving him for whatever you can get makes sense.
The bullpen guys that could draw at least a little interest are both hurt.
Kyle Crick has been out almost for the entire year. He has late inning experience, but his injury situation will most likely prevent a trade.
Keone Kela has closer experience. He spent most of the season on the COVID-19 injured list, and after just returning took himself out of a game with forearm tightness. This guy has a history of bringing problems to the team he plays for. I'm curious if teams would even entertain bringing on the excess baggage. Kela is on an expiring contract, so moving him would be prudent. Unfortunately Kela makes it difficult.
So, what will happen?
The short answer: not much.
Nobody, including GM's around baseball, has a definite idea of how much movement there will be at this year's trade deadline. With expanded playoffs more teams will be shopping, theoretically. However, there isn't a feel to how many teams want to make a bunch of moves to win during such a bizarre season. Trades will undoubtedly happen, but how many is anyone's guess.
Back in spring training the Pirates were reluctant to use the word rebuilding. Looking at a roster that is historically poor, and with the results at hand, the term rebuilding is clearly the word for today, tomorrow, and many days to come.
With that in mind, I think Cherington makes some type of move. Here is what he told 93.7 The Fan on his Sunday morning show:
"If you feel like if you have to do something, or you're forced to do something, it's sort of the worst position to be in, in terms of making a trade," Cherington said. "We want to avoid that. We should never be dealing from a position of needing to do something. We should be dealing from a position of wanting to do something because it's going to help us be better."
You've got to try and unload Holland and Kela. I don't think the return will cause a stir, but it just doesn't make sense to keep them. Aside from that, keep an eye on Bell and Frazier. I think if the right deal comes along Cherington will pull the trigger. If not, they stay and hopefully increase their value.
The immediate future is bleak. Rebuilding from the remnants that were left will be a long process. A salary cap sure would help matters.
Any way you cut it, the task at hand will be arduous for Cherington. It will be akin to climbing a set of steps the height of the Duquesne Incline. And just for good measure, Bob Nutting is standing at the top step rolling handfuls of marbles down the steps.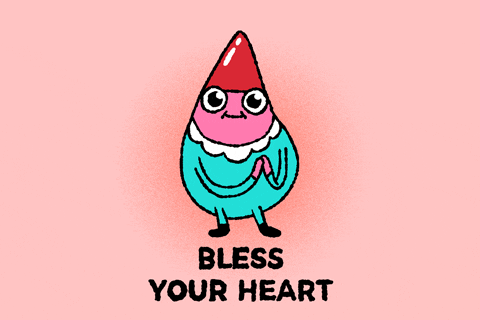 The process got started the day Cherington was hired. This somewhat strange trade deadline is the next step.
Just watch out for those marbles, Ben.
Two Cent Takes
Baseball
~With everything said in the main column, the Pirates are really easy to root for. Gregory Polanco had a smile as big as the Clemente Bridge when he hit the go ahead HR on Sunday. I stand by my comments in the main column, but that doesn't mean I don't pull for these guys to succeed.
~The Phillies jumped the gun on the trade deadline by acquiring Brandon Workman and Heath Hembree from the woeful Boston Red Sox. The Phillies pulled the plug on the disappointing career of Nick Pivetta, sending him off to Boston. Workman, who was really good in Boston, immediately blew a save and just barely clung to one last night. It seems as though the Phillies bullpen is jinxed.
This tweet is every Phillies fan these days.
The Phillies have tied it. The only issue is, by rule, they are required to pitch the bottom half of the inning.

— Matt Gelb (@MattGelb) August 23, 2020
Bryce Harper and JT Realmuto must seem like they are all alone. Both stars continue to produce while the rest of the team has slugged along to a 10-14 record. Luckily, their misery has been overshadowed by state rival Pittsburgh. Hey, maybe baseball should allow the two Pennsylvania teams to combine.
~Mike Trout's signed rookie baseball card broke a record by selling for $3,936,000. The card market has taken big hits in the last decade, but you wouldn't know it by this sale.
~While baseball reminded us of its stupid unwritten rules in San Diego with the whole Fernando Tatis shouldn't have swung  and hit a grand slam with the count 3-0 ordeal, this was happening in Chicago.
Water covers 75% of the earth's surface.

Luis Robert's got the rest. pic.twitter.com/AhTk0zFuW3

— Cut4 (@Cut4) August 18, 2020
Baseball really is fun.
NFL

~The Pittsburgh Steelers received six false positive tests from a New Jersey lab being used by the NFL. Ten other teams were affected by inaccurate results from this lab resulting in 77 false positive tests. This can't happen. There is enough stress to meeting all of the pandemic guidelines without getting incorrect test results.
~When Earl Thomas flipped off Pete Carroll and the Seattle sidelines while being carted off following an injury, many took his side citing a player who was wronged by his team. Now Thomas, after receiving a $20 million signing bonus, has been released by a Super Bowl contender in Baltimore for punching a teammate. First, Thomas is clearly a malcontent loser. Second, it would be nice to see teams refuse to sign these guys. As it stands now, these clowns always know there is a job waiting for them. Well, not #CrazyAB, but everyone else.
NBA

~Brett Brown has coached his last game in Philadelphia. The 76ers—the definition of dysfunction—went 0-4 against the Celtics and were swept right out of the bubble. A once promising team is now littered with nothing but confusion.
~The Lakers will beat the Trailblazers, but Damien Lillard is the player most fun to watch. Dallas Maverick's Luka Doncic may argue that point.
NHL

~The Flyers popped Montreal's bubble. They did so with the Flyers required number of cheap shots. It doesn't  seem to matter who the players and coaches are, the Flyers always play dirt…um, I mean physical.
~The Capitals win the Stanley Cup with Barry Trotz as their coach. They let Trotz walk. Two years later Trotz's New York Islanders oust the Capitals from the playoffs. The Capitals fire their coach. Smoooooth…..
PGA

~Dustin Johnson absolutely dominated the field—winning by 11 shots—in week one of the FedEx Cup. He also regained the number one ranking in the world. How does this guy only have one major title?
College Football
~Color me shocked that Lane Kiffin was the first coach to suggest players from teams not playing should be allowed to transfer. I love Lane. Love him. But you can actually see the slime oozing out of his pores.
~The NCAA woke up from its nap and granted fall athletes another year of eligibility regardless of how many games they play. Oh, won't that be fun in 2021 when teams have 100 scholarship players on the roster. I guess walk-ons can forget making the team.
Meanwhile, the NCAA did not grant eligibility to Cade Mays, who transferred from Georgia to Tennessee for family reasons. I'm pretty sure the NCAA should move to the Bizzaro world where they do the opposite of everything they normally would do. Actually, they should just go away.
~The PAC-12, in a rare act of wisdom, hired former NFL star Merton Hanks to be head of football operations for the conference. Look for other conferences to follow suit. More oversight and someone to make football decisions can only help.
~The Big Ten parents asked for answers. They got them, albeit far too late, and they still weren't happy. Parents are supposed to be the adults in the room, correct?
~With college students already being sent home at several prominent universities due to COVID-19 outbreaks, and undoubtedly more to come, football  coaches from Nick Saban to Mack Brown are bragging about how this is a good thing because it creates a bubble. Well, they're technically right. Not every college player feels great about this. North Carolina basketball player Garrison Brooks has it figured out.
So what's the difference in student athletes and regular students ? Are we immune to this virus because we play a sport ? https://t.co/AaXsStHI9G

— Garrison O. Brooks (@__garro) August 18, 2020
The almighty dollar.

— Garrison O. Brooks (@__garro) August 18, 2020
Yep, Garrison. You got it.
Not only are universities using athletes during a pandemic to make up lost revenue, but they are still insinuating they are amateurs. Nope. Sorry, but you don't get to use your college athletes as free labor while every other student has been sent home for safety reasons.
If schools go through with this idea, amateurism is dead.
A Penny For My Final Thought…
Thom Brennaman. Mike Milbury. John Focke.
Those three are the latest to face the cancel culture.
Brennaman fell victim to the good old hot mic, which picked up Brennaman referring to some place as the "f** capital of the world."
He later apologized in the middle of the baseball game as he called the action. If you've ever watched the show Brockmire, you would have thought you were watching an episode. He apologized to the people who sign his check, but failed to directly address the LGBTQ community he no doubt offended.
0 for 2.
He said there were people who would support he isn't that type of person. The first person to come to his defense was…(NSFW)
"That is not who I am and it never has been and I hope I have some people who can help back that up."

*curt schilling stands up*

"oh fuck…" pic.twitter.com/amIebHZCIt

— Jomboy (@Jomboy_) August 20, 2020
0 for 3.
Brennaman was relieved of all his duties, both with the Cincinnati Reds and Fox NFL football. Some refer to that as getting cancelled.
Milbury got women riled up, and if you've ever riled up a woman you know what a big mistake it is.
Play by play man Brian Boucher was explaining what a great atmosphere the NHL bubble was for players to be with their teammates and just play hockey. Milbury interjected, "It's the perfect place. Not even any women here to disrupt your concentration."
Oh boy. Women were not happy.
If you've listened to Milbury for any length of time you know this is one of the least egregious statements he has made. He has always been a ticking time bomb. Truly, this comment could be taken positively. He is insinuating that women are beautiful and would take the players' minds off hockey.  Look, I know I'm stretching it a bit. However, as much as I loathe to defend this clown, his statement seemed harmless enough.
Milbury stepped down, at least for the remainder of the Stanley Cup playoffs. In a way, he cancelled himself.
John Focke is the play by play man for the NBA's Charolette Hornets. While watching a playoff game between Denver and Utah he tweeted this.
John Focke said he made a "horrific error" when trying to tweet about the Denver-Utah game. https://t.co/Mqi7pBBqng

— Lanaya Lewis (@LanayaLewis) August 18, 2020
The blurred out word should clearly say Nuggets. It actually said a different N word. The one nobody should use. Focke immediately apologized saying it was a mistype.
He is probably correct. The problem is that if you type an I in place of the U in Nuggets, autocorrect will only change it to the bad N word if you've used it regularly. That is how autocorrect works. Try it. I did, and nothing came up because I don't use that word. Focke clearly does.
Focke was suspended by the Hornets. He was cancelled.
Im a big believer in second chances. As human beings none of us are infallible. We make mistakes. The cancel culture ignores that fact and seeks to eliminate anyone who makes a mistake. The cancel culture sucks, but you know what? So do these three guys.
Milbury was easily the lesser of these three evils. He made an off the cuff statement in an effort to be funny. Many women didn't care for it, but he hardly deserves to be banished forever(although I'd be okay with that).
The other two guys used terms that all adults know are clearly offensive. Although neither of them intended for the terms to be seen or heard, it revealed the character of these guys.
In Brennaman's case the term used and how he said it made it pretty clear that it is a term he uses to describe people who live a lifestyle he apparently doesn't agree with. Yea, it was a hot mic and he didn't know it was on. He thought he was speaking just to a colleague and/or friend. But character should matter, and this displayed a pretty big flaw in his character. I'm okay with Brennaman getting a second chance, but if he doesn't I understand why.
Focke definitely is getting what he deserves. His mistake was indeed most likely a mistype, but revealed a word he clearly uses regularly. A word that in any setting is unacceptable. I don't know how he could go into an NBA locker room and look any of the black players in the eye.
I'm still waiting for the Oakland A's coach who used the Hitler sign earlier this season—hey, he was just joking and trying to air high five—to be punished.
I absolutely think the cancel culture sucks. People make mistakes and often deserve second chances. In some cases people need to lighten up a little.
On the flip side, is it too much to ask adults to be decent? To display some level of decent character?
The Hitler sign, the N word, and other slurs that every person older than 14 know are hurtful, offensive, and demeaning to large swaths of people should not be accepted. Ever.
Let's not cancel everyone that makes a mistake or tells a joke that doesn't hit the mark. But let's not cancel common decency either.
Just my two cents…