I miss baseball.
No, no, no. Not this sham 60 game nonsense with even more nonsensical gimmicks thrown in.
I mean I miss my baseball. The way it used to be. Before money, greed, and stupidity took over.
Let me explain…
I miss complete games…
Even the most average of pitchers these days signs multi million dollar contracts. Consequently teams are overly cautious with their investments. Strict pitch counts are adhered to in today's game. Rarely, and I mean rarely, do starting pitchers even get to the ninth inning. Bullpen specialization and every team having four or five guys that throw high 90's out of the pen gives another reason for pulling starting pitchers early.
From 1970-1990 baseball's leader in complete games was always in double digits. 14 times the leader was over 20, and it would have been 15 if not for the strike in 1981. From 1975-1980 the number of pitchers who threw at least 200 innings ranged from 54-61, with many surpassing 300 innings pitched. Even in 1990 the number was 42. Last season only 15 pitchers threw 200 innings. Ah, specialization. 6 innings pitched is the new 9.
I miss 2 hour games…
In 1976, Randy Jones pitched 315 innings and only struck out 93 batters. He gave up 274 hits, and oh yeah, won the Cy Young Award. The point is, most pitchers 30, 40, 50 years ago made hitters put the ball in play. Sure, you had Nolan Ryan, Steve Carlton, JR Richard, and some others who were "strike out pitchers". Even those guys worked quickly and kept games moving. Pitchers just wanted to get you out, regardless of how they did it.
Today, you earn more money for striking guys out.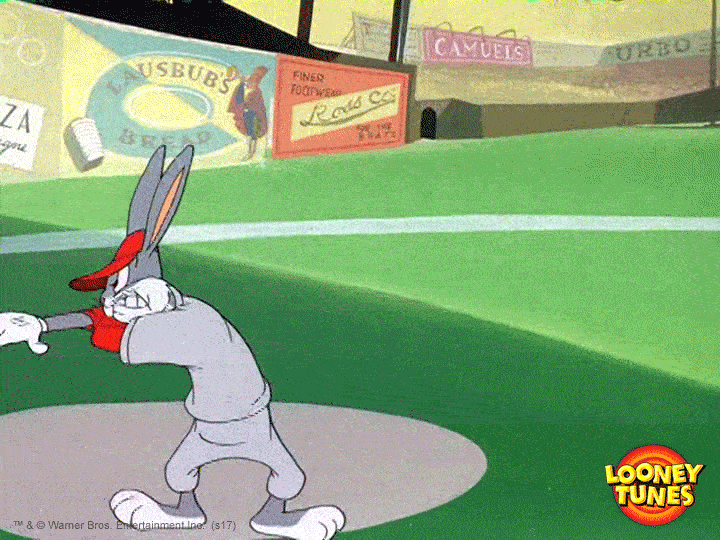 Thus, seemingly every pitcher thinks they are a "strikeout pitcher".
Bill Madlock, a quintessential hitter for his era, always had minuscule strikeout numbers but equally minuscule walk numbers. His highest strikeout total in any given season was 53, and his highest walk total was 56. I interviewed Madlock last summer and he acknowledge that there was a premium on putting the ball in play back in his era. Sure there were guys like Willie Stargell, George Foster, Dave Kingman, and a few other high power/high strikeout guys, but there were many more contact hitters.
Today you get paid more for home runs, so consequently even the number eight hitter often swings from his heels trying to go deep.
All of that has led to games going from 2-3 hours long to 3-4+ hours long. With 162 game schedule, games weren't intended to be 4 hours every night.
I miss brouhahas…
Instant replay has removed the drama from the game. Well, that's not entirely correct. They still get the replay wrong half the time adding an unintended layer of drama to modern baseball. The real drama—the real fun—were those classic face to face arguments between managers/players and umpires. Spit flying, hats slamming, dirt kicking brouhahas. They were fantastic.
I miss smart players who hustle…
Dave Parker and Pete Rose never jogged to first base. They ran hard, regardless of where the ball was hit. Additionally, players of that day knew which base to throw the ball. They rarely gave up extra bases by throwing to the wrong base. Also, players back in the day maybe weren't as fast, but they knew how to run the bases.
Dave Parker was considered cocky. He told you how good he was then went out and backed it up. I didn't see Parker, Stargell, Schmidt, or Luzinski flip their bats or stare down pitchers after hitting a home run. Today, well…
More often than not it is a guy hitting .220 that does this crap. Act like you've done it before.
I miss doubleheaders…
No, not day-night doubleheaders, but honest to goodness doubleheaders with back to back games. Nothing got the juices flowing more when I was a kid than knowing we were taking a trip to Pittsburgh to watch not one, but two baseball games.
Now, owners who are worth 500, 600, 700 million dollars don't want to pass up the gate for one game. Alas, no doubleheaders unless forced by rainouts earlier in the season.
Treating fans to two games for the price of one seems like it would be good public relations. It seems like a better policy than not having enough hot dog buns for the hot dogs like they did in Pittsburgh last year for "Dollar Dog" night.
I miss the Pirates winning the division occasionally…
By age 13 I thought the Pirates would always be in contention. They capped a great decade of baseball with a World Series championship in 1979. They had some troubled times in the mid 80's, but by 1988 they were back. The only difference was it wouldn't be the Phillies, but rather the Mets, that were their nemesis. 11 years had passed, but three straight division titles from 1990-92 rejuvenated my Pirates fandom. Since then 20 straight years of losing baseball, and 27 years without a division title…and counting.
A salary cap might change the Pirates' fortune. Back in the pre-free agent 70's the Pirates, Phillies, Expos, Reds, Dodgers,Astros, Cardinals, Giants, Mets, Yankees, Orioles, Red Sox, A's, Royals, Twins, Angels, Brewers, and Rangers all had at least one season where they were in contention. Today, teams like the Pirates and Royals could never have lengthy stretches of contention like they did back then.
I still maintain that new ownership will be needed in Pittsburgh.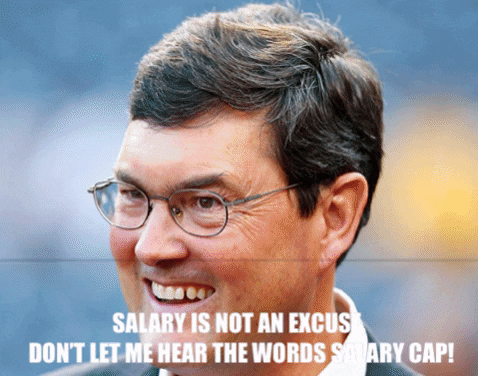 But first things first, a salary cap would enliven some very dormant baseball markets.
I miss baseball like it used to be…
More money keeps entering the game. Owners' greed runs rampant. Players' egos get bigger and bigger. The game keeps moving further and further away from what it used to be.
Baseball has lost two generations of fans. With every squabble, bad decision, and poorly implemented change they push the remaining fanbase further away.
Gimmicks won't save the game. They've tried it before. Kids dig(and chicks of course) the long ball, so they juiced up the balls in recent years to increase home runs. Hey it sort of worked once with McGwire and Sosa, right? Look no further than any little league field where every kid is taught to lift that front foot high to load up for power. Never mind teaching the kids the proper techniques for hitting. It's all about the long ball.
Pitch clocks, universal DH, starting extra innings with a runner on second base, re-entry rules, et al. These are gimmicks. They won't fix baseball. It's like applying a bandaid to a cannonball wound.
Baseball needs to recapture it's fanbase. It may need some major changes. It may just need to change back to the way it was.
You can't take money out of the game, but you can divide it up evenly with a salary cap.
Scrap instant replay. It hasn't enhanced the game one bit. Shorten the schedule with a few doubleheaders so we aren't watching Halloween baseball.
Start teaching the game properly at a younger age, including the fact that everyone won't be a strikeout pitcher and everyone won't be a power hitter.
Allow starting pitchers to occasionally finish what they started, even if it hurts my fantasy team in the save category.
I've always loved the game of baseball. It has a certain charm other sports don't have. There is no time limit. They sing a song about peanuts, popcorn, and crackerjacks in the middle of the game. It used to inspire sandlot and stickball games in every nook and cranny of America. It's where little boys learn to spit properly and blow giant bubbles. It used to be America's pastime, dammit, and it could be again.
I miss my baseball, not the version we'll see for 60 games later this summer.
Two Cent Takes
College Athletics
~I still hope the NCAA finds the testicular fortitude to investigate Duke basketball over the Zion recruitment. To think they are the only power school that "does it the right way" is laughable. Coach K still rubs me the wrong way.
However, nobody in the sport has a bigger platform than Coach K. He chose to use that by delivering a powerful message. Most have seen it, but if you haven't take a look.
Black Lives Matter pic.twitter.com/p14w8PFdhY

— Duke Men's Basketball (@DukeMBB) June 26, 2020
He gets it.
~Another guy that isn't on my Christmas card list is Nick Saban. He gets it, too.
"In this moment in history, we can't be silent." pic.twitter.com/YF4ndJSpa0

— Alabama Football (@AlabamaFTBL) June 25, 2020
Guys who have won as many games as Coach K and Nick Saban know the right thing to do at the right time. It is part of what makes them great. It is what makes guys like me, who don't care for them from a sports perspective, give them their just do.
~Under Armor is trying to get out of their 15 year deal for apparel and shoes with UCLA. The deal is exactly three years old as of Wednesday. First, what was UA thinking? UCLA football and basketball hasn't exactly been trending in the right direction of late. They were set to pay $280 million to the school.
If UA is successful at terminating the contract, the Bruins will take a huge financial hit. They are coming off their first negative financial year in the last 15. The athletic department lost approximately $19 million last year.
New athletic director Martin Jarmond takes over on Wednesday. Chip Kelly suddenly looks like only the second biggest problem for Jarmond to deal with upon his arrival.
~Proof that two knuckleheads can make a difference.
Cover ur nose bro @Coach_Leach https://t.co/U5d67NnId1

— Lane Kiffin (@Lane_Kiffin) June 27, 2020
Lane Kiffin and Mike Leach, Mississippi's newest employees, went to fight for the state to change their flag. It appears that will happen. Chalk up at least one victory for them this year.
NBA

~The New Jersey Nets' Wilson Chandler added his name to the list of players opting out of the "restart" to the NBA season in Orlando, FL. Is it possible the players agree with me that this restart to a season stopped four months ago is nothing more than a sham?
NHL

~The NHL held their draft lottery a few days ago. Detroit, by far the worst team in the league, should've had the best opportunity at the top pick. Thanks to a system that Copernicus couldn't figure out, the Red Wings get the fourth pick. The real kicker is that we don't know who has the top pick. That will be determined by a second lottery—yes, a second lottery—among the eight losing teams of the opening round playoff series. Yikes!
One of those teams could be the Pittsburgh Penguins. Mario Lemieux saved hockey in the city. Luck of the draw brought them Sidney Crosby. So, do good things come in threes? The prize is superstar-to-be Alex Lafreniere, who will no doubt be the number one pick. Should Pens fans root for an upset loss to the Canadiens to take there 12.5% chance at the first pick? I would. The conclusion to this season is a farce anyway, so why not cross your fingers and hope for the next big thing?
NFL
~Cam Newton has signed a deal with the New England Patriots. So much for the Patriots tanking theory. I will be interested to see how Belichick reacts to Cam being Cam. He is used to a quarterback running the play as it was called and throwing with extreme accuracy. Newton is not known for either.
~In other Patriot news, the team received its punishment for their illegal video scam. Considering it was their third or fourth offense, the punishment was nothing. Some cash and a lost third round draft pick. No word if this gave Robert Kraft the happy ending he was looking for.
Baseball
~I would love to see baseball cards become popular again. If they do, this one may become an all timer.
Cutch, for the win!
~The Pirates released their 60 man roster for this silly 60 game season.
Looking at the cast of characters brings to mind a classic line from a classic movie(NSFW).
I mean the Pirates have someone named Socrates Brito on the roster. If the shoe fits…
Golf
~One of the best players in the world popped back in to the winner's circle yesterday. Dustin Johnson was more impressive with the putter than the big stick, and he had to endure one of the more interesting stances of the week.
~The US Open is returning to NBC later this year, after FOX backed out of the rest of their contract with the USGA. An announcement is expected today. This is great news as FOX was a really bad fit for golf. Joe Buck, apparently the only play by play man on their roster, was thrust into the lead role. He wasn't good, nor was Paul Azinger as lead analyst.
A Penny For My Final Thought…
Phil Mickelson is 50.
He showed his age this past week. After two rounds of The Traveler's Championship, Mickelson was in first place. Saturday and Sunday were not so kind, and at age 50 that will happen. Stringing four winning rounds together at 50 against all those young guys isn't easy.
Mickelson's one missing title is a US Open. Starting September 17 at Winged Foot, he will get another chance to better his 6 runner up finishes. Phil received a bit of good fortune when, due to the Coronavirus, the USGA revamped their criteria for entry into this year's Open. Mickelson is in, and wouldn't it be some story if he could find that elusive championship at age 50.
Mickelson is easy to root for. His love of golf is only eclipsed by his love of family. He has always been a great representative for his sport, and he will some day make a great commentator.
Mickelson's one fault isn't really a fault. He isn't Tiger Woods. Fair or not, Mickelson is considered Woods' rival. Mickelson has been fabulous, but nobody touches Tiger in this era. Yet many insist on comparing the two, which is unfair to Mickelson.
Mickelson's "Phireside Chats" are tremendously hilarious. When mic'd up it always makes for entertaining TV. Plus, Phil is someone most amateurs can relate to. Mickelson is a "grip it and rip it" type of guy, and that sometimes puts him in some precarious positions. Luckily for him he is far more creative than us amateur types, which allows him to escape more often than not.
Come September, I'll be pulling for Phil Mickelson to finally get his chance to raise the US Open Trophy. A feat at fifty that won't be easy. If anyone can do it, Mickelson would be the guy.
In a calendar year that could use a great story or two, Mickelson winning the US Open would be one. Phil hitting bombs at Winged Foot would be epic.
Just my two cents…