Antonio Brown is a wackadoodle.
Turns out I was dead wrong when I said Pittsburgh Steelers coach Mike Tomlin was letting the players have too much rope. Actually, Tomlin couldn't allow Brown any rope for fear of what he may do with it. Tomlin was dealing with a mental patient at an insane asylum.
Now that #CrazyAB is out of town, the Steelers are so much better off. I can't possibly type that enough times. In the end maybe Mike Tomlin deserved a medal for getting Pro Bowl production from a guy that is a rogue, selfish, undermining punk.
While in Oakland, and boy isn't this a great send off to Vegas, Brown had about 72 meltdowns. He was a hot mess. And this time he took Raiders GM Mike Mayock, coach Jon Gruden, and every Raiders teammate on the rollercoaster with him.
Since arriving in Oakland, Brown avoided the team because of frostbite(let that one sink in), Helmetgate, Helmetgate II, and finally being fined and having meltdown number —hold on let me look back to the last paragraph— 73.
This most recent situation went to a whole new level of crazy. Mike Mayock, a man who I'm pretty sure now has at least one regret in life, rightfully fined Brown for holding out in training camp. This is standard practice.
In the meantime, Brown takes to social media to rip the team. Well, I think that's what he did because I speak English and I'm not sure what language Brown speaks.
At that point the Raiders announced Brown would be suspended. Okay, that should end it, right?
Nah. We all know a good soap opera can carry out a storyline like this for months on end.
Brown then shows up at practice, and well, didn't practice but instead went at Mayock. Punches may have been thrown, Vontaze Burfict may have been a peacemaker(of course he was). Jon Gruden may have literally exploded.
Okay, so that should've been it, right?
Hahaha…you know it's not.
AB apparently proceeded to give a tear filled apology to the team and had a phone conversation with his head coach.
At this point Jon Gruden stepped all over his GM by declaring that AB would now play for sure in week one. This probably left Mike Mayock wondering if his NFL Network chair was still available.
Well, right or wrong, at least the soap opera had ended for now.
Oh, no. That isn't how this works.
Brown then decided to get out a giant ladle and stir the pot some more.
AB posted to Instagram the phone conversation he had with Gruden, violating a confidentiality trust between player and coach while possibly violating wiretapping laws. Better yet he had someone fix it up to look like a music video.
Amazingly Gruden laughed it off.
So Brown is going to play week one then?
Uh, not so fast.
Brown then posts this on Instagram:
Essentially Mike Mayock had drawn a firm line in the sand by fining Brown plus taking away all of his guaranteed money. Jon Gruden wanted AB on the field regardless of whatever he had done or said. Clearly, AB wanted out.
I've written this three times now in columns, but will do it again for emphasis. You can't rationalize with crazy.
Here are the facts.
AB works as hard as anyone ever has to get ready to play football.
AB is a hall of Fame worthy talent.
AB is not intelligent. He speaks mostly unintelligible.
AB is the most selfish player in the NFL.
AB has few, if any, true friends to tell him his behavior is unacceptable.
Throw in this possibility.
Is it possible AB got to Oakland, looked around, and realized he wanted nothing to do with this team?
Again, "crazy" is impossible to figure out.
The bottom line is Antonio Brown has always been a horrible teammate who only cares about himself. Sometimes the team gains some benefit from that. Fans enjoyed these antics:
Teams have won with selfish jerks on the roster. More often than not, though, they undermine everything a team is trying to accomplish.
Mike Tomlin did what he could to get that top production from Antonio Brown until he couldn't anymore. Ben Roethlisberger did what he could to soothe Brown's ego, until he couldn't anymore. One of the draft picks obtained from Oakland in the trade for Brown helped net Devin Bush. It seems the Steelers made as much lemonade out of this crazy, egotistical lemon as they could.
Antonio Brown is an unintelligent, egotistical punk. He is also a hard working, athletically gifted football player. Because of the latter, he has made a boatload of money. Unintelligent. Ego. Diva. Rich. Hmm, what could go wrong?
I would say he should take his money and go live on a deserted island, but divas need a runway where all eyes are on them. So that's out.
He will probably sign with New England(he did), get the Belichick brain washing(he will), and catch the winning touchdown pass in the AFC Championship game…at Heinz Field(he won't because he will run his route too deep causing Brady INT).
That would be so AB of him.
***I started working on this column Saturday morning, thinking I had plenty of time until this thing was resolved. Boy was I wrong.
The aftermath of this fiasco is as follows:
Josh Gordon is no longer the worst human being on the Patriots roster.
Brown had $30 million guaranteed waiting for him in Oakland, and now he only has $9 million in New England. The only person that thinks that is fine is former teammate and fellow mathematical wizard Le'Veon Bell.
If there are football Gods, they will have the Patriots implode. After the circus created by this imbecilic lunatic, the last thing he deserves is success.
The New England Patriots are the Kings of Shady, and signing Brown is just the latest example.
Was this a plot? Did the Patriots orchestrate everything? Was AB's plan to get to New England by any means possible? Who knows at this point?
Hopefully AB will post on Instagram his chat with coach Belichick on "The Patriot Way". Now that would be entertaining.
Here's hoping the only happy ending in New England happens at the "spa" AB and his owner and fellow massage enthusiast Robert Kraft frequent.
---
Two Cent Takes
Baseball
~If you've stopped watching the Pirates, and why wouldn't you have, then you are missing something really great.
Not on Bryan Reynolds' watch. pic.twitter.com/9OArxmXsTn

— MLB (@MLB) September 5, 2019
Rookie Bryan Reynolds is having a rookie of the year caliber season. He won't win because he plays in Pittsburgh, but he should be in the conversation. In addition to gold glove plays like above, he has a chance to win the NL batting title.
~Umpire Joe West got run into this past week and fell on the runner. They nearly needed a forklift to get West up. Why is he still umpiring? It's a very bad look.
~If the Pirates and Marlins play a game in the forest and no one is around does Bob Nutting still make any money?
~Considering the laundry list of unknown pitchers being run out to the mound, I assume the Phillies stopped caring if they make the playoffs. What do you think, JT?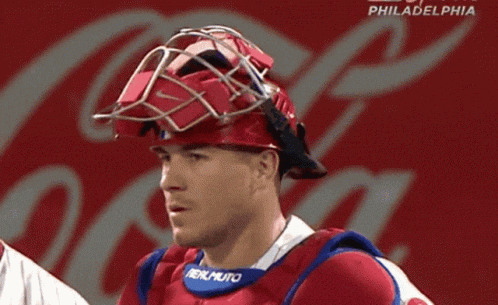 College Football
~I had Nebraska on upset alert. They didn't listen. Finally, a nice out of conference win for the PAC 12.
~Game of the day was in Austin, TX. This was the one game I thought LSU would lose this season. They didn't.
LSU has finally moved their offense into the 21st century. Joe Burrow looks like a new man. If they get that usually tough defense fine tuned, then look out for these Tigers.
I love Ed Orgeron. I'm not sure what gravelly voiced words he said in his post game interview, but he said it with a huge smile. Trust me, his kids will run through a wall for him.
~Penn State had another warm up game this week, and will most likely slaughter Pitt next week. It's the following week, on a Friday night in Maryland, they better be ready for. Fear the turtle!
~USC has only had five true freshmen start at quarterback in their storied history. Kedon Slovis became the fifth Saturday night and went 28-33 for 377 and 3 TD's. He has a lot of Sam Darnold in him, but the road ahead is filled with many potholes starting with Saturday in Provo, UT, against BYU.
~I told you Washington is overrated every season. They lost at home on Saturday night, after a lengthy lightning delay, to an average California team. Maybe Chris Peterson isn't a savior after all.
~Clemson beat Texas A&M in a snoozer of a game. The Tigers will be double digit favorites in the rest of their games. Is it too soon to pencil them in to the playoffs. Boy, the ACC is bad.
~Risers, Fallers, Sleepers, and Toast
Risers: LSU, USC, Maryland
Fallers: Nebraska, Washington, Syracuse
Sleepers: North Carolina, Colorado, California
Toast: UCLA, Tennessee, Florida St(yes they won, but it shouldn't count)
NFL
~Three minutes into their first game, the announcer said it looked like the Miami Dolphins were wearing down. Well, that tank job didn't take long to begin. 59 Baltimore Ravens points later, and Dolphins players were calling their agents asking to get them out of Miami. Yikes.
~Today every player on every other team is frantically scouring their season schedule to see if/when they play Miami.
~Can we pump the brakes on that Super Bowl Cleveland Browns talk now? C'mon people, it's Cleveland.
~My sleeper team, the New York Jets, slept through the second half of their game against a largely inept Buffalo Bills team and blew a 16 point lead. That division is so porous. Every year New England gets an automatic five or six wins.
~Madden cover boy Patrick Mahomes didn't look like a guy that will succumb to a silly jinx. He lit up a good Jaguars defense, mostly without his favorite domestic abuser wide receiver Tyreek Hill. Hill will miss significant time with his injury. I believe that's what they call karma.
~2018 saw 14 overtime games, two of which ended in ties. One week in to 2019(with two Monday night games yet to be played), and there have been two overtime games with one tie already.
~The level of play will slowly pick up. Most starters don't play more than 20 snaps in preseason, and consequently there isn't a real rhythm just yet.
A Penny For My Final Thought…
I feel like a fool.
Let me be more specific, since that statement isn't uncommon for me.
I thought this was the time that the Steelers would stand up and punch New England in the face.
The Patriots lost Gronk, had uncertainties on the offensive line, plus it was the first game of the season so they wouldn't be in full beast mode yet.
Silly me.
The Steelers are 6-14 against New England since 1997. They have lost 6 of the last 7. The more maddening thing is that every game looks like the last.
Linebackers covering receivers fifty yards downfield. No rush on Brady. Goofy play calls on offense. Ben looking like a rookie. Poor tackling. Brady picking them apart like a surgeon. And for the love of Artie Burns, I see Steeler defenders trailing Julian Edelman in my sleep.
Steeler coaches, from Mike Tomlin to the coordinators, make no adjustments and have no answers for what is happening.
Maybe it's a good idea to get this game over with in week one. Steelers fans certainly hope so.
It has to get better from here, right?
One of two things seems likely. Either the Patriots machine is already in mid season form, or the Pittsburgh Steelers have many, many things to work on and many, many players that will need to step it up.
"We like to believe that we are the common denominator in all stories involving us."
Yes, Mike, we get it. Lots to work on if you want to meet the standard.
Just my Two Cents…
Tim Clark is a columnist and editor for PennSports.LIVE, and a wonderful writer of words. He is a lifelong sports fanatic with an eclectic mix of favorite teams including USC Trojans football, Louisville Cardinals basketball, and the Pittsburgh Steelers, Pirates, and Penguins in pro sports.