Welcome to the 2021 Pittsburgh Pirates baseball season.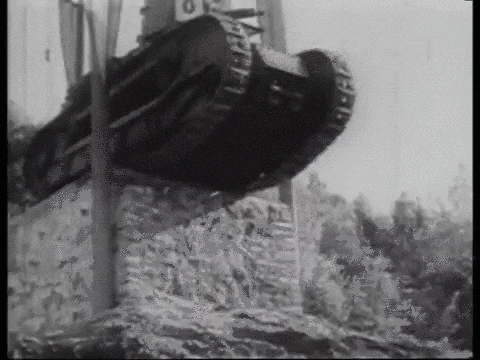 The Pirates are trying the tanking route. The question is, will they do it correctly. Tanking can turn your team into the 2018-2020 Houston Astros, but that is far from a guarantee.
For now, let me introduce you to the 2021 Pittsburgh Pirates.
The Pirates traded pitcher Jameson Taillon to the New York Yankees Sunday. In return the Bucs received four Yankees prospects.
Last week they dealt pitcher Joe Musgrove to San Diego and also got four prospects back in return. On Christmas Eve it was Josh Bell who was shipped to the Nationals for two prospects.
Pirates GM Ben Cherington will need to be a miracle worker to rebuild this franchise. And I think we can officially use the term rebuild. Already, Cherington was able to get more than anyone had a right to expect for a back end starter with a spotty track record like Joe Musgrove. Jameson Taillon has two Tommy John surgeries to his name and hasn't pitched competitively for over a year. He got four prospects for Taillon. Pitching is a commodity, and teams will overpay for it. This was a perfect example of that fact.
Obviously quality is of utmost importance, but in the Pirates case so is quantity. Cherington inherited a farm system that was barren. The more talented players he can bring in the better. He just added ten prospects in one month. Most of those ten will surpass the prospects already in the system.
Previous GM Neal Huntington wouldn't rebuild, and I have always speculated that owner Bob Nutting told him to take the approach he did. If Huntington was willing to rebuild instead of clinging to the false hope that the Pirates were still capable of contending, think of the prospect haul he may have acquired for a pitcher like Gerrit Cole. Instead Huntington scored mediocre at best, major league ready players like Musgrove, Colin Moran, and others I'd like to forget.
Going back to the Kevin McClatchy era, Pirates fans had to endure the Cam Bonifay/Dave Littlefield days. Neither was very good at their job. When Nutting took over as principal owner he hired Huntington. He quite possibly was worse as GM than the other two. Nutting was part of the ownership group when the first two were hired and is responsible for hiring Huntington. Maybe, in addition to being a poor owner, Bob Nutting isn't good at hiring people.
The owner will need to infuse some money in to player payroll. He has never done it, so don't hold your breath. He will love a long rebuild. He makes a bunch of cash under the current system. If he falls silent, once again, on the topic of a salary cap you will know nothing will ever change with him in charge. The GM will be the least of your concern as a Pirates fan.
Cherington, at the very least, seems to understand the approach needed to get this train back on the tracks. It will be a long process, barring some incredible luck with his drafts and acquisitions. Cherington has mostly garbage to pawn off on other teams. Getting high end prospects for garbage isn't going to happen. That is where player development comes in. Player development under Huntington was beyond abysmal. Cherington's staff will have to be 1000% better. Even then, this is going to be more like a 500 page novel than a short story.
One more thing to note about these trades that some Pittsburgh media have gushed over. It is true that Cherington got more than he had a right to expect. However, the best prospect coming from San Diego, Hudson Head, was only the seventh ranked prospect in the Padres system. He has been good so far. He is "toolsy". He has power potential. Even so, he is far from a "can't miss" prospect.
The best prospect coming from the Yankees is Miguel Yajure, their seventh ranked prospect. Again, not a sure thing.
All of the other players acquired didn't crack the top ten list of prospects from the teams they were traded from. Again, Cherington's staff better be aces at player development.
Gone from Pittsburgh are the players that would bring anything marginally reasonable in return. The pitchers left on the roster won't bring much, plus someone has to take the mound at PNC Park. Second baseman Adam Frazier should probably keep his bags handy, but not much will be culled from trading him. The Pirates probably want to get another look at Bryan Reynolds, who was great as a rookie and pitiful last year.
Ke'Bryan Hayes has star written all over him. He may be retired before Cherington builds this team. One thing is for sure, with all the savings being made, Hayes better be locked up for a long time. The rest of this year's team will need name tags just to allow the coaching staff to identify them. The Pirates were really bad last year. They will be worse this year. As in 110 loss bad.
The process Cherington is using is correct. The return so far has been more than commendable. A bright future is still very far away.
"Tanking for 2025" is the new Pittsburgh Pirates motto to go along with the old motto of "Sell the team you cheap bleepity bleeping Nutting".
Two Cent Takes
NHL
~Proof that the Two Cent jinx is alive and well. After I described Flyers goalie Carter Hart as the best young goalie in the game, Hart has been a sieve. He gave up six goals Saturday night to the Boston Bruins, and has a pathetic 88% save percentage for the season. What does Hart think of my Two Cents?
Carter Hart absolutely destroying his stick 👀

He's given up 14 goals over his last 3 games
pic.twitter.com/lZc27UsyWV

— John Clark (@JClarkNBCS) January 24, 2021
I get that reaction a lot.
~The Penguins have managed to win four games in a row. The stars, particularly Evgeni Malkin, haven't played much like stars. The goalie has only been adequate. In fairness the puck is flying around his own zone for much of the game. The defense is sometimes nonexistent. With all that said, the Penguins have scored at the right times, got lucky at the right times, and been good in OT and shootouts.
~Alexander Ovechkin and three other Russian players are on the COVID-19 list for the Capitals. The players were hanging out together in a hotel room, which violates the league's protocol. The team was fined $100,000. Ovechkin took responsibility, while his wife ripped the NHL and accused them of a Russian bias. Even Caps wives know how to take cheap shots.
College Football
~USC notched a recruiting victory over Ohio State by keeping 5 star Mater Dei defensive back Domani Jackson home in LA. When assistant coach Donte Williams arrived at USC a year ago he coined the slogan "Take Back the West". He is one of the best recruiters in the country. USC is using its Hollywood influence to put together "hype videos" that recruits love.
College football needs a west coast presence, and Oregon isn't it. Take Mr. Nike, Phil Knight, out of Eugene and see how well the Ducks fare. USC needs two things to happen—and they are big things—to regain its fastball.
Fire the incompetent head coach currently fumbling around the sidelines and hire a coach that would maximize the talent. This would include running a championship style offense, not the gimmick run and shoot.
Recruit big time offensive lineman. This is the single biggest difference between USC(and many others) recruiting classes and Alabama, Ohio State, Clemson, and Georgia's classes.
~Speaking of the Pac-12, great news was announced this past week. Larry Scott will be replaced as commissioner of the league in June. This is long overdue. Scott came in acting like the smartest man in the room. Turns out he was in the wrong room. The Pac-12 Network has been a complete failure. Many of you probably don't know what I'm talking about. The Pac-12 Network only exists in a few markets.
Apparently the Larry Scott news broke on Pac-12 Network hours ago but no one was able to see it

— RedditCFB (@RedditCFB) January 21, 2021
Good riddance, Larry. Addition by subtraction, as they say.
~In a return to the 1970's, Tennessee fired head coach Jeremy Pruitt amid allegations that recruits were handed money in the bottoms of McDonald's bags. Isn't that how all drug deals went down in the 70's? What I want to know is how they convinced the recruits to eat that garbage and not just throw the bag away.
~Many express shock and awe when high level players, like Ohio State's Chris Olave, announce they are returning to school. We have become jaded by all the players that leave to claim their riches. It works out for many, and you can hardly blame them. However, let's not forget that some kids like college. Some kids like playing for their school. Some want one more chance at winning it all. Heck, believe it or not, some want that diploma.
College Basketball
~Next week the main column will take a look at college hoops in full as we hit February. For now here are my ups, downs, and teams to keep an eye on.
Above the Rim: Gonzaga, Baylor, Villanova
The first two sure do seem to be on a collision course come late March/early April. The Zags and Bears are head and shoulders above the rim. Because of COVID-19 interruptions it is hard to get a good read on the Wildcats. But Jay Wright is still their coach so I will assume they are pretty darn good.
Floppers: Clemson, Oregon, UCLA, Kansas
Clemson entered the top 25 as quickly as they are going to leave it. Three straight blowout losses put the Tigers in their usual "hoping for a bid" position. UCLA was on my high flyers list last week, but I watched them closely this weekend. I was wrong. Losing to Stanford, who was missing three starters, accented how wrong I was. Oregon lost to Oregon State, and I'm convinced nobody wants to win the Pac-12. Kansas has lost three straight for the first time since 2013. The Big 12 is loaded, but usually Bill Self finds a way to stop the bleeding.
Coming off the Bench: Alabama, Florida State
Alabama may just win the SEC. Why must I remind people of Florida State each year? Leonard Hamilton is the most underrated coach in America.
NFL
~The Jets hired Robert Saleh as their new head coach. The Eagles hired Nick Sirianni as their new head coach. The Chargers hired Brandon Staley as their new head coach. The Lions hired some mental defective named Dan Campbell who was cursing and talking about kicking in teeth and biting kneecaps. Five minutes later quarterback Matthew Stafford requested a trade. Just the Lions being the Lions.
~Houston Texans quarterback DeShaun Watson is also requesting a trade. He does know Bill O'Brien was fired, right? Better yet, he listed the Jets as his number one destination. Is he aware that offensive genius Adam Gase was fired in New York?
~The Steelers signed ex-Washington, ex-strip club client Dwayne Haskins to a one year futures contract. Steeler Nation went berserk. Here is how to view this move. The Steelers are throwing Haskins a life raft. They want to see if Haskins will swim to it or let it drift away. If he swims to it, maybe you have something. If he lets it drift away, you cut him and move on. This is hardly a move to get worked up over.
NFL Championship Sunday
~I hate to be the guy that says "I told you so", but I told you so. Tom Brady is going back to the Super Bowl. I would never bet against him. He is like Dracula. Nobody can drive that stake through his heart.
Tom Brady when people are trying to put that stake through his heart. He just won't go away! #NFL #NFCChampionshipGame #SuperBowlLV pic.twitter.com/pRM37zoWSX

— Tim Clark (@TrojanTim66) January 24, 2021
How does Bill Belichick feel about it?
Tom Brady back to the Super Bowl….live look at Bill Belichick pic.twitter.com/fiq2F4rwTB

— Icculus The Brave (@FirenzeMike) January 24, 2021
Brady made his share of mistakes on Sunday, but when a big play was needed there he was. The biggest was with 9 seconds left in the first half, when he threw a 39 yard touchdown pass. How Green Bay left a receiver get behind them is a mystery. The Bucs were able to hold on from there.
~Aaron Rodgers played well, but fell to 1-4 in NFC Championship games. Down 8 with just a bit over two minutes, Rodgers chose not to run for what could have been a touchdown…twice. On fourth down Matt Lafleur chose to kick a field goal. I've said it in this spot several times recently. Coaches are lousy at managing the game. The Packers never saw the ball again. How did Aaron Rodgers feel about that decision?
— No Context Flair (@NoContextFlair) January 25, 2021
Actually, Rodgers was very whiny after the game as we've come to expect when he loses. He even hinted at potential retirement. Expect to see him at Lambeau again next year. And, no, he isn't coming to Pittsburgh.
~When Patrick Mahomes and the Kansas City Chiefs are going full tilt they are nearly unstoppable. Mahomes has so many weapons, the play calling is so fresh, and their speed is like lightning. They stepped on the Bills throat early and never let up. Not only was the offense rolling, but the defense took the Bills biggest weapon, Stefon Diggs, out of the equation.
~Buffalo was overwhelmed, and Josh Allen looked like a guy playing in his first championship game. They have a solid foundation and a good coach in Sean McDermott. Look for the Bills to be a factor for some time in the AFC.
~I can't wait for two straight weeks of Tom Brady this and Tom Brady that. During the postgame ceremony at Lambeau everyone wore a mask. Security, players, coaches, owners, announcers, you name it, they wore masks. Everyone but one person: Tom Brady. Apparently we had to see his pretty boy smile. See, Tom Brady always gets separate rules. Deflategate, Spygate, defenders not allowed to breathe on him, and on and on. This is why people get sick of Brady. I'm not betting against him, but I don't have to like it.
A Penny For My Final Thought…
Tiger Woods isn't playing much golf these days. Thanks to the HBO documentary on Tiger, he is still in the spotlight. The documentary left me with mixed feelings on a lot of things. Here are five thoughts, final thoughts if you will, on the Tiger Woods documentary.
1. Todd Marinovich was raised from birth to be the star quarterback at USC. Tiger Woods probably knows how he felt. Both watched their lives go off the rails. Tiger's father, Earl, played the part of Marv Marinovich. He had a plan for Tiger from the start. Looking at all of Tiger's success, accomplishments, and bank account, it certainly seems Earl Woods was correct in his assessment of his son's potential. Earl Woods was hard on his son, and mom wasn't a whole lot better. The part that struck me most was when they forbid him to continue dating his high school sweetheart. They felt he had "too much fun" which took his focus off of golf. Tiger was often isolated and lacked social skills. For all the love his father showed him, he also womanized right in front of Tiger. In my opinion, his father wanted Tiger to succeed so he could say, "I told you so". Even Tiger distanced himself from his father as he grew older. To say his upbringing was complicated would be an understatement. 
2. I am amazed how well Tiger played golf while all of his missteps and foibles were making his life resemble a three ring circus. He had one of the best years of his career during this entire fiasco. Girls in Vegas, girls in New York, and girls in Florida. Meeting girls in waffle shops and church parking lots behind his wife's back somehow didn't affect his concentration. As many of his friends stated, Tiger could compartmentalize better than anyone around. It was incredible.
3. It makes me wonder if all the money in the world is worth what celebrities of Tiger's status deal with. Never a meal out without autograph seekers or cameras. Interview after interview after interview. Honestly, so very little peace. His latest arrest in 2017 left him alone for once. People had come back to him after his first horrible situation, but in 2017 they left him for dead. This is no excuse for his behavior, just an observation of the downside of fame and fortune.
4. A back that needed fusion surgery left Tiger hopped up on pain killers. That addiction dropped him into a hole even bigger than his womanizing hole, and that is saying something. His comeback is a story of determination and ultimate competitiveness. He clearly was going to do anything he had to in order to play competitive golf. It's a story of human tragedy flipped upside down. 
5. It sure does appear that Tiger stuck it to his longtime caddie Steve Williams. By all accounts, Williams was a great caddie. Williams kept people off Tiger's back. He also was put in the middle of all of Tiger's other crap. Williams was loyal throughout the entire saga. He kept his mouth shut, helped keep Tiger focused, and stayed the course. When Tiger was forced to step away from golf, Williams even asked his permission before agreeing to caddy for Adam Scott. In return for his loyalty, Williams was fired. The documentary definitely paints Williams as the victim.
6. I feel worst of all for Tiger's ex wife. By all accounts, she is a good person. She certainly didn't deserve any of what she got from Tiger. Not only did she have to endure the stories, the thoughts of what her husband did while she was home being a mom, but she also had to deal with the media hounding her night and day over something she didn't have anything to do with. It is also a shining victory that she was able to move forward with her life. 
7. Tiger clearly loves his kids. I think he wants to do better than his dad, or at the very least do it differently. The biggest thrill for Tiger in winning the Masters in 2019 was having his kids there to see it. Recently, the joy Tiger showed playing golf with his son Charlie was pure and wonderful.
Life is about second chances, and Tiger is taking advantage of his second chance. He grew up, got healthy, and is a kinder and gentler person. He has fun with the guys on Tour, as opposed to acting like a robot. People jumped on the Tiger train when he was a young stud, then many waited for his fall. When it came these people couldn't spit enough venom. It turns out Tiger Woods was a human being with flaws.
This story was as much about people's desire to see the mighty fail as it was about Tiger's trials and tribulations. It wasn't flattering to Tiger, nor should it have been. I personally love a good comeback story, and Tiger Woods created one of the best. Here's to hoping Tiger and his wonky back have one more comeback in them.

Just my two cents…