The crack of baseball bats can be heard once again.
Baseballs are flying through the air in ballparks throughout America.
Hitters are honing their swings. Pitchers are improving their spin rates. Managers are figuring out the best strategy for a 60 game season.
In less than two weeks, barring yet another COVID-19 disaster, the 60 game sprint that is the 2020 MLB season will get underway.
For glass half full Pirates fans that means the hope that a shortened season will hide enough of the warts to keep them interesting.
For glass half empty Pirates fans that means another year of getting hit over the head with one of Bob Nutting's bags of coins, just for fewer days.
First, let me reiterate that if this season does indeed get completed there will be a giant asterisk next to the champion. I don't care what anyone says, that is the case. Players and owners bickered like second graders for months, some players are opting out of playing, and the season includes a handful of gimmicks. Asterisk, I tell you.
As for the Pirates, the theory is that with only 60 games many teams will have a chance to get hot. So, why not the Buccos?
My job is to answer the why not. Here is my list.
Pitching, pitching, wherefore art thou starting pitching? With Jameson Taillon out until 2021 this team literally has no ace. The bigger problem is this team doesn't have a number two pitcher either. Mitch Keller has the stuff to be a potential ace, but lacks major league experience. When he did pitch last year the results weren't great. Joe Musgrove has moments of excellence. Unfortunately he has just as many moments of shoddiness. Trevor Williams had a really good stretch two years ago. Two. Years. Ago. Then you move down the line to Steven Brault and Derek Holland. In all, you have a bunch of number three, four, and five pitchers. Maybe Mitch Keller breaks out. Maybe Joe Musgrove has more good than bad. Maybe the other guys find their old form. That is a lot of maybes regardless of how many games they play.
The bullpen doesn't induce much more optimism. The closer is Keone Kela, a loose cannon off the field and mediocre on it. Nick Burdi is the most interesting pitcher in the mix for a bullpen spot. He has a power arm, and creates a lot of swing and misses. Kyle Crick and Richard Rodriguez are two mostly reliable arms. Otherwise, you have a lot of gas can carriers heading to the mound.
Colin Moran is still the starting third baseman. He is what he is. Slow. Lacks range.  Mostly empty batting stats. Strikes out 25% of the time. The truly disappointing thing here is that Ke'Bryan Hayes hasn't made his way to Pittsburgh yet. This highlights the Neal Huntington regime's biggest problem: Lack of player development.
Jarrod Dyson is the starting center fielder. He's not a very good baseball player, and who remembers his quote on coming to Pittsburgh? Here it is:


"Ain't too much out there right now, you know," Dyson responded. "You'd love to explore. But at the same time, you take what you can. Take the good with the bad and roll with it. Make the most of it."

The Pirates have to play with the DH. This team can't field 8 competent hitters, and now they will be forced to find a ninth. That player, presumably, will be Jose Osuna. Osuna is the quintessential AAAA player. Hopefully new manager Derek Shelton will allow him to play lots of first base, relieving Josh Bell of the nuisance of trying to throw and catch.
Jacob Stallings appears to be a hard worker. He gets the most out of what he has. He is not a starting MLB catcher. He will be this season. The Pirates have managed to gut the position and are left with Stallings and a gentleman named Luke Maile. Maile has a lifetime .198 batting average and has never played more than 68 games. This shortened season should be right up his alley.
So, what's left?
Adam Frazier turned himself in to a nice second baseman. His days may be numbered after the Pirates drafted Nick Gonzales. Gonzales figures to be on the fast track once minor league baseball resumes. Frazier makes for a quality leadoff hitter, but some are projecting him to hit third this year. I'm not sure that is the way to go.
Kevin Newman had a breakout year in 2019. He hit .308 with a little pop and above average speed on the bases. He won't win a gold glove at shortstop, but he won't kill you either. If Cole Tucker can prove he can hit at the MLB level, Newman could end up at second base where it may get very crowded.
The two key dogs to the offense are Bryan Reynolds and Josh Bell. It will be important for them to replicate their production from a year ago.
Bell, probably destined to the DH position at some point, was streaky. If he can level out his production, and not turn into another Pedro Alvarez, then the Pirates have a bona fide cleanup hitter.
Reynolds was a breakout star a year ago. Acquired from San Francisco in the Andrew McCutchen deal, Reynolds showed star skills. Hitting .314 with 25 HR potential plus good defense, Reynolds is the guy for Pirates fans to sit back and enjoy. One bit of caution with Reynolds. I remember Adrian Brown, Chris Duffy, and Nate McClouth were all going to be the next perennial all star outfielders for the Pirates. Then, poof. They were gone. Reynolds is easy to root for, so let's hope his career takes a different trajectory.
All in all, this roster is limited, and that is putting it nicely.
The roster is as limited as the payroll. I know some say not to keep complaining about payroll, but c'mon. Payroll sits at a ridiculously paltry $54 million. Talent ain't cheap, but Bob Nutting is. Sometimes the truth hurts. In this case it hurts Pirates fans. There are too many years of proof to just ignore this fact.
It will be interesting to see what Derek Shelton, Ben Cherington, and Travis Williams can do to change the course this franchise has been on. Change was needed. Unfortunately the owner remains, making the other three guys' jobs all the more difficult.
My perception is that we can be glad we didn't have to watch this team for a full 162 games. Enjoy the few Pirates stars and hope they continue to shine. Hope for some young players to emerge. Pray for better player development with the new staff in place. Just don't expect more than 25 wins in this abbreviated season.
Remember, there should be plenty of money to spend this offseason.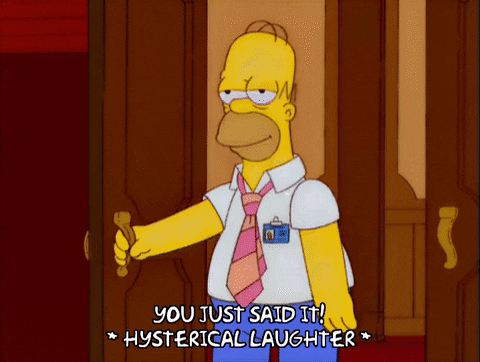 Two Cent Takes
NFL

~There was a reason USC fans weren't totally upset when DeSean Jackson spurned the Trojans for Cal. He was, is, and always will be an idiot. Issues follow him like fleas follow a dog. His anti-Semitic remarks last week are the latest and most egregious. He just isn't good enough anymore for a team to tolerate it. The Eagles would be wise to release him. Some guys never change. Hey, AB is available if they need a replacement.
~NFL players are joining players from other leagues in questioning the safety of playing football during a pandemic. I still think the NFL has a shot at playing their season. A lot of guys at league minimum salary, and an average career length of three years, want to take their shot at making some money.
NHL

~Kudos to Gary Bettman and the NHL. They hashed out a new CBA that was fair for owners and players alike. It brings labor peace for the next six years. Additionally, they have all of their important dates(Stanley Cup, draft, free agency, preseason camp, start to 2020-21 season) set. Who knew the NHL would set the tone for progress?
Golf
~The PGA is doing just fine hogging the spotlight as one of the few sports active right now. Another thing they should capitalize on is the simmering feud between Brooks Koepka and Bryson DeChambeau. As I stated a week ago, most of the players on tour loathe DeChambeau. The fact that he is now hitting the ball past everyone else on tour and finding success just adds juice to the drama. Koepka tweeted this:
— Brooks Koepka (@BKoepka) July 7, 2020
The joke being Koepka alleging DeChambeau is on steroids. There is no love loss there for sure, and the PGA would be far more spicy and far more interesting with this kind of heat.
College Football
~Power Five conferences are moving to "conference only" schedules for this fall. The Big Ten and Pac-12 have already announced, and you can expect the Big 12 will follow. It will leave the SEC and ACC no choice. Honestly, there is little medical evidence to suggest a conference only schedule is less risky than a regular schedule. You can bet this is the first step towards canceling the fall season.
~Sandy Barbour said playing in the spring was a last resort. Well, last resort is right around the corner. Junior colleges are going this route. It isn't ideal. Some of the NFL ready prospects would most likely opt out of a spring season. It may force a delay to opening the 2021 fall season. But it may be the only hope of holding an actual season.
~One of the bright spots to this latest development is that Norte Dame would be left without a conference to play in. Maybe it will take a pandemic for the arrogance the Irish have shown for their football program to dissipate. It is long overdue for Norte Dame to be forced to join a conference. I'm not even sure why they don't want to at this point. It would improve their odds at a playoff berth. This isn't your daddy's Norte Dame. They are just another team these days.
~Stanford has dropped 11 sports. This won't be the last school to take this measure. Small, non-revenue sports will go by the wayside.
Another thing that needs to come of this situation is for schools to realize how out of hand spending has become.
The travel for non-revenue sports should be limited. No more regular season cross country trips for the volleyball team.
Coaches don't warrant contracts and buyouts like the ones we see regularly today.
The football team doesn't need foot warmers at each player's stall. They don't need an entertainment room that would make a Vegas poolroom jealous.
The football and basketball teams don't need Playstations for each player.
Unfortunately, it will be golf, tennis, water polo, and wrestling that suffer from those misuses of funds.
A Penny For My Final Thought…
The Washington Redskins will be changing their name. An announcement is coming later today. This should have happened long ago. It doesn't take a Native American to know the term redskin is offensive. There are no teams known as white skins, black skins, or brown skins. If a name is clearly offensive it should be changed.
My choice for the new name is River Otters. Yea, I know…probably not.
My hope is this won't get to the point where people are trying to find reasons to deem a name offensive. The Atlanta Braves are keeping their name, as they should. I would think Braves is an honorable reference to the Native American heritage.
A big part of the problem with this situation is how people view Native Americans. They don't realize or understand the importance of the Native Americans and their culture. Just a week ago at the Mount Rushmore rally, Trump supporters chanted "go home" and "go back to where you came from" at Native American protestors. I'd try to explain the irony of those statements, but something tells me it would go over their heads.
Maybe instead of cutting the social studies curriculum in our schools, they should increase it. Many still view Native Americans in the same vein as they did when they were playing cowboys and Indians as kids. The Indians always seemed to be the bad guys. People see the same picture when they think of Native Americans.
The face, the feathers, all the typical stereotypes.
Some of these team names were derived because of the history of the Native Americans that lived in a certain area. You know, before we gave them the boot. In other words, the nicknames usually didn't have bad intentions behind them. In fact, some of the names conjure up a fighting spirit. One Native Americans needed in light of how they were treated throughout history.
Based on this idea, I hope reason is used when considering changing a team nickname. Braves seems respectful. Likewise Seminoles. In both cases, they are portrayed with a fighting spirit. Again, this seems respectful to me, a non-Native American. So maybe consult with, you know, some actual Native Americans to get their input. Hear why or why not they view a name as disrespectful.
Changing the name Redskins is a no brainer.
That sure is a good thing considering Daniel Snyder is the owner.
Just my two cents…