Being a Pittsburgh Pirates fan is a difficult proposition.
Put aside the 40 year World Series drought.
Put aside the 27 year division winning drought.
Put aside the 20 straight losing seasons from 1993-2013.
Focus on the here and now.
Last week, after a rather docile trade deadline, Pirates GM Neal Huntington gave his justification for not making more moves with this one liner.
"Technically, we are still in it."
Well, sure. Technically. Technically the Miami Marlins are "still in it", in as much as they haven't been mathematically eliminated yet.
Last week I called for the Pirates to finally crack that egg on a rebuild. I also stated that the owner is just fine with status quo.
Well, status quo it is.
Now what?
The Pirates do have some solid pieces. Josh Bell, Kevin Newman, and Bryan Reynolds are all young players you can build around.
Starling Marte is arguably having his best season, and has two more club option years on his contract.
Maybe Gregory Polanco comes back healthy next year and finds his swing from the summer of 2018.
Maybe Jameson Taillon is fully healthy by June of next year, and ready to be that dominant starter he has shown flashes of being.
Trevor Williams and Joe Musgrove are okay, but just okay.
Felipe Vasquez gives them an elite closer through 2023.
At AAA Indianapolis, the Pirates have Ke'Bryan Hayes, Cole Tucker, Kevin Kramer, Will Craig, Jason Martin and Mitch Keller. Some, or maybe even all, of these players may have productive major league careers. None of these players project to be "impact" players, and as a matter of fact, none of them are having the type of season that has them beating down the door to Pittsburgh.
Keller is ready for another shot in Pittsburgh, but GM Neal Huntington is concerned with who you pull out of the rotation and send down. The team has lost 14 of 18 games, and the pitching has been atrocious. I'll start a list when I'm done with my column. Hopefully I have enough paper.
A lot of impact players skip right past AAA, so maybe AA Altoona has that next impact player waiting around the curve.
There is one player, just promoted to Altoona, that makes the Pirates top ten prospects list. 6'6" shortstop O'Neil Cruz, a player acquired from the Dodgers, could potentially be an impact player. He is on a fast track to the major leagues, playing AA at 20 years of age.
There are exceptions to every rule, of course, but generally to vault your team into a contender you need impact players. The Pirates have none, with maybe the exception of one in AA. There are solid players on the roster, and some potentially solid players at AAA. With a void at the top end of the starting pitching rotation, that equates to a "ho-hum" type of team.
I bet all, or at least most, of the teams that make the playoffs this year have impact players. Acuna, Bellinger, Bregman, Judge, Soto, Bryant, Lindor, the list goes on. Just think of great Pirates teams of the past who made the playoffs. Clemente and Stargell in '71. Stargell and Parker in '79. Bonds, Bonilla, and Van Slyke in the early '90's. McCutchen in 2013-2015.
Minus a foolish overpay in trading for Chris Archer last year, and maybe you would have two impact players on your roster in Austin Meadows and Tyler Glasnow.
This is the elephant in the room if you're the Pittsburgh Pirates. You don't develop impact players. You don't pay for impact players.
It is the very reason why I suggested a rebuild involving trades of Marte and Vazquez. Getting two or three impact players for those two guys was very intriguing to me, and in my opinion, the right direction to go. As I said last week I had many fears about this GM succeeding at making these moves, but still thought they should be made.
In fairness, Huntington couldn't be expected to give those guys away, much like he did Corey Dickerson. It seems as though major league GM's are not nearly as quick to part with prospects as they used to be.
Still, keeping status quo, though predictable, was still disappointing.
This tweet includes comments given to Ken Rosenthal of Fox Sports, in reference to the Pirates lack of interest in making impact trades.
Via @Ken_Rosenthal: Response to #Pirates apparently having little interest in trading Vazquez. The quote at the bottom…Bob Nutting and his management team in a nutshell! pic.twitter.com/5NSWI3iFKm

— Tim Clark (@TrojanTim66) July 30, 2019
The last comment from the unnamed executive is pretty damning. It's exactly what I've talked about ad nauseam since I started writing this column—incompetent ownership and management.
So Bucco fans, don't turn away from the season just yet. Ignore that the Pirates are 4-18 since the All Star break. Ignore that 13-2 debacle versus the Mets yesterday.
Josh Bell is bound to hit another home run. Keona Kela may get to pitch against the Reds again. Erik Gonzalez and Pablo Reyes might…wait, they called these two guys up instead of guys who will be part of the future? Okay, maybe you should turn away.
Judging by the loud "Let's Go Mets" chants late Saturday night and Sunday afternoon at PNC Park, most fans have already headed for the hills, leaving plenty of seats for the opponents fans.
Just give up on this season at your own peril because as Neal Huntington, aka Shemp, puts it…they're still in it.
Technically.
---
Two Cent Takes
Baseball
~Last Friday the Phillies employed outfielder Roman Quinn to pitch the 14th and 15th innings against the White Sox. Meanwhile they had pitcher Vince Velasquez patrolling left field.
Quinn did the best he could, while Velasquez did this.
— Tim Clark (@TrojanTim66) August 4, 2019
And this.
— Tim Clark (@TrojanTim66) August 4, 2019
Obviously the Phillies have found another left fielder better than Rhys Hoskins. Never again, Rhys, never again.
The burning question I have is why did Gabe Kapler treat this like a throw away game? In the heat of a wildcard chase, every game counts. Surely you can use one of your pitchers for multiple innings, and figure out the next couple games later.
~The Phillies went out and acquired .300 hitting outfielder Corey Dickerson last Wednesday, and didn't play him until Sunday. Dickerson responded by going 2-5 with a HR and 3 RBI. I assume Dickerson will start more often than not going forward. Although one should never assume with Gabe Kapler at the helm.
~One last tidbit out of Philly, and it is clearly the most important. The Philly Phanatic's contract is up June 15, 2020. His "agent" is asking to renegotiate their deal that paid them $215,000. Without an increase in pay, the Phanatic could become a free agent. This is real.
Could this issue stem from some professional jealousy in Philadelphia? Maybe Philly isn't big enough for both of these freaks.
~The Houston Astros acquired Zach Grienke and Aaron Sanchez to bolster their pitching. The way the Astros turn pitchers around makes this very bad news for the rest of the American League. Sanchez had the worst ERA in the league and immediately threw six no hit innings in his first start with Houston. Grienke, in particular, should really increase the Astros chances of getting to the World Series.
~The Atlanta Braves traded for something like 13 relief pitchers. Chris Martin, Mark Melancon, and Shane Greene should give the Braves bullpen a real boost. This gives them the best chance to challenge the Los Angeles Dodgers.
~The Cleveland Indians answered my question from last week. Yes, they would trade Trevor Bauer. The Indians managed to get rid of their malcontent pitcher and get back some good pieces. Yasiel Puig and Frammil Reyes add some good pop to their lineup, and Puig will keep the level of crazy left by Bauer in tact.
The key for the Indians is getting their pitching healthy. If that happens they won't miss Bauer, who wasn't having that great of a year anyway.
From the Reds perspective this trade is strange. Bauer does give them a very strong top three in their rotation, with Bauer joining Sonny Gray and Luis Castillo. However, this is not a team on the precipice of contention, and Bauer becomes a free agent after next year. Strange.
NFL
~No wonder Antonio Brown showed up at Raiders camp in a hot air balloon. He has blisters on his feet, so he can't be expected to walk or run or apparently participate at all in camp. Jon Gruden seems thrilled. I would tell Gruden to call God, but he's already on the line with AB. So patience Jon, I'm sure this will all be worth it.
~Baker Mayfield became the latest quarterback to shotgun a beer on camera. Enough already. It was marginally funny the first time(Aaron Rodgers I think) but it's getting a little old.
And I'm supposed to believe that glorified frat boy is going to win the division? I don't think so. More on that in my NFL Preview coming August 26.
~Prima donnas abound. First Le'veon Bell sat out a season, forfeiting large sums of money he will never earn back. Now we have Dallas Cowboys stud runner Ezekiel Elliott and Los Angeles Chargers star back Melvin Gordon both threatening to do the same.
While Elliott is in Cabo "training" his teammates begin another grueling training camp. A week ago it sounded like Cowboys coach, er I mean owner, Jerry Jones was willing to go without Elliott. Jones said you don't need a star running back to win in today's NFL. He's right, and I said the same thing with the Bell holdout a year ago. Just a few days ago, however, Jones bristled at reporters and told them he always gets deals done. His track record says that's true, so look for Elliott to leave the beaches of Cabo any day now.
Gordon's agent said his player would sit out the year if the Chargers don't meet their demands. Unlike Elliott, who has two years left on his contract, Gordon only has one year left. He is seeking David Johnson(Cardinals) money. The problem for Gordon is his injury history. If star runners aren't a necessity in today's game, injury prone ones definitely aren't a necessity.
For the life of me I don't get not fulfilling a contract and passing on millions of dollars you'll never get back. Plus, what happened to wanting to win a Super Bowl? You can't do that sitting at home.
~Cliff Branch passed away Saturday at age 71. I always remember him in his two bar face mask torturing the Steelers with his speed. He probably deserves to be in the Hall of Fame.
College Football
~Penn State head coach James Franklin is still not naming a starting quarterback. Barring injury Sean Clifford will be the starting quarterback for the Nittany Lions.
I'm always amused when coaches play this little game. When asked at media day, Franklin said they would name a starter when it is obvious to everyone. If Clifford isn't distancing himself from strong armed Will Levis that may mean Levis is really good, but it could also be a bad sign for Clifford. Nittany Lion fans don't want to think about that.
~The Amway Coaches Poll has Penn State at 14 in their preseason ranking. That seems a bit high. If the season ends with the Nittany Lions at that spot, fans should be elated. I think 8-4 seems reasonable. More on that in my college football preview August 19.
~Well, well, well…it appears my main man Jimmy Harbaugh was right. More dirt on Urban Meyer has been revealed. Via released text messages, it certainly appears that Meyer had full knowledge of assistant coach Zach Smith's transgressions. Most of us knew this when the scandal broke, but now we have verification.
Through these messages it also came to light that Smith was offered a job by Nick Saban at Alabama. Saban was quick to defend and refute that information. Of course Nick Saban would never do shady things.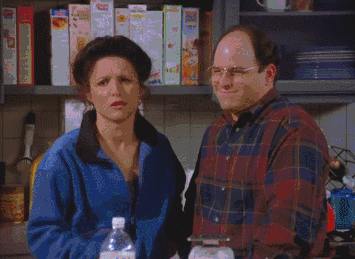 A Penny For My Final Thought…
~The Pittsburgh Pirates are in last place and the Cincinnati Reds are only one spot above them. Yet last week they managed to take center stage in the baseball world by having one of the greatest brawls in recent baseball history. In case you had your head buried in the sand, here is video evidence courtesy of Fox Sports Ohio.
The Reds' and Pirates' benches have cleared. pic.twitter.com/za8hYc0zuX

— FOX Sports Ohio (@FOXSportsOH) July 31, 2019
The Reds have accused the Pirates of pitching high and tight all season. Um, news flash. That is part of baseball. The Pirates didn't like Derek Dietrich showboating home runs earlier in the year.
The situation had seemingly been put to rest when Chris Archer threw one behind Dietrich in a game long ago. Then Keona Kela took the mound last Tuesday night. He was on the IL for all the fun earlier in the year and apparently felt left out.
Kela threw some lighter fluid on those smoldering ashes by zipping a fastball over top of Dietrich's head. It wasn't close but sent a message. Why Kela felt the need only he knows, but the Reds were not amused.
Suspensions were handed out by Joe Torre from the league office. The only real dispute I have is why Amir Garrett, the pitcher that charged the Pirates dugout, and David Bell, the Reds manager, didn't receive longer suspensions.
Bell should have got more games just for nearly crying in his post game interview. He comes from a baseball family, and I can't imagine his dad, Buddy, approves of his sniveling like a baby about something that has always been part of the game.
Some wondered why Pirates Jose Osuna was given a 5 game suspension. He wasn't an instigator or a main character in this bizarre movie. I managed to capture video evidence off of my TV screen that incriminates Osuna.
Jose Osuna with a nice cheap shot on a guy who deserved it. #Pirates pic.twitter.com/hT4cfCSVNJ

— Tim Clark (@TrojanTim66) July 31, 2019
That fist pummeling Garrett from behind belongs to Osuna. Even in a brawl, hitting a guy from behind is considered a cheap shot, and that will get you rung up every time.
Most people think this started with Derek Dietrich pimping home runs earlier this year. I disagree.
I blame Dock Ellis.
One of the all time great baseball stories, and Ellis is involved in a few, is "I'm gonna hit 'em all." Dock vs Cincinnati.
The Pirates and Reds have always been rivals, especially during the 1970's. Before pitching against the Reds in 1974, Ellis announced he was going to hit everyone who stepped in the batters box.
He did one better.
The whole fiasco actually started with him throwing at Pete Rose in the on deck circle during warm ups. He thought Rose was watching him warm up too closely. When Rose came up, he was plunked. Rose didn't mind being hit. He picked up the ball and underhanded it back to Ellis, only fueling Dock's fire. Then Ellis hit Joe Morgan and Dan Driessan, before walking Tony Perez because he wouldn't stand still.
Pirates manager Danny Murtaugh removed Ellis. He wasn't thrown out, just taken out.
Ah, old school baseball.
So you see, Dock Ellis revved up this rivalry 45 years ago.
The modern day Reds and Pirates have the hatred thing down. If only they could get the good part figured out.
Just my Two Cents…