As a card carrying sports fanatic, I found myself in a cold sweat all day Thursday.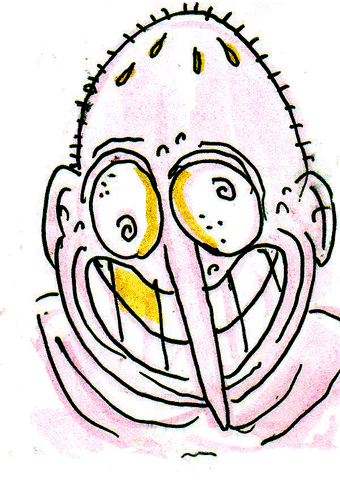 My phone kept beeping with updates.
The NBA was already gone.
By noon Thursday, the SEC, Big Ten, Atlantic 10, American Athletic, WAC, and Conference USA had cancelled their conference tournaments.
Okay, so no cheering against Kentucky, or seeing if Patrick Chambers could steady the Nittany Lions ship, or seeing the next spectacular dunk from Obi Toppin. We still have the ACC, Big 12, PAC 12, and Big East tournaments. I can still cheer on my Louisville Cardinals, see if Texas' bubble would burst, watch Onyeka Okongwu throw down some monster jams for USC, and see if Myles Powell had any Madison Square Garden magic left for his Seton Hall Pirates.
Then my phone kept beeping.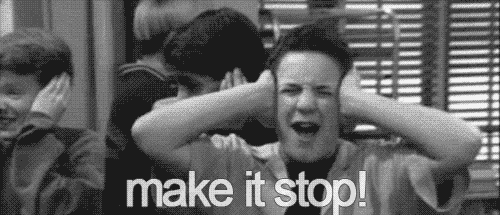 By mid afternoon they were all gone. Cancelled. For good. By evening the NCAA announced that it was cancelling the Big Dance, and everything else from now until next football season for that fact.
NHL. Suspended.
MLB. On hold.
Well, at least I can watch golf. That will have to do for n…wait, what?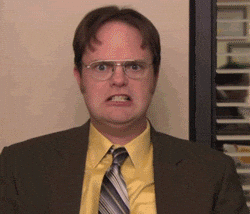 Well, I guess it's time to(gulp) read some books. Oh, and I guess I can relive my childhood with reruns of Barney Miller and Good Times. Dy-no-mite…ugh.
Some roll their eyes at sports fanatics. They don't understand the connection we have to the sports, and specifically, the teams we root for. They tell us we need some hobbies. Take up gardening. Go to the gym. Do some home improvements. Go for a walk. I do all of those things. Being a sports fanatic doesn't stop me from living life. It enhances my life.
Sports is my entertainment. Just like others get into movies, video games, binge watching TV shows, and many other activities, I am into sports. It has allowed me to delve into using my writing skills at this site. It is what connects me to my friends. We cheer, jeer, and commiserate together via sports. Yes, we care about one another. Yes, we occasionally talk about other things. But it always comes back to sports eventually.
I won't apologize for my love of sports, nor will I apologize for being so sad that sports are off the table right now.
For the record, I'm fully on board with everything that is happening. My day job is teaching school, and I suspect we will be told very soon(maybe before I'm done typing) to not come to school for the foreseeable future. Social distancing is a logical step to attempt to curb the spread of the coronavirus. It had to be done for now, because we are dealing with the unknown.
**edit**PA schools canceled for two weeks…before I was done typing.
I have a friend with MS, and I want him to be all right. My mother is 88 years old, and I want her to be all right. I want my son to be all right. I want everyone to be all right. If losing sports for awhile helps those outcomes then I'll be all right.
If you thought sports weren't important, this pandemic has shown that you were wrong. We have a large portion of our country who, following the lead of our President, don't take science seriously. Everything is a hoax. Everything is a political play. Everything is the media with an agenda. This time it was all of those theories at play. Consequently, we are lagging on our readiness to combat this virus.
Then sports stepped in.
Rudy Goebert, star basketball player for the Utah Jazz, tested positive for COVID-19 and all of a sudden people perked up. Goebert, himself, made light of the virus just days before during a press conference. You know, because it was just hype and hysteria. Oops. Then the cancellations started coming from all over the sports world, and suddenly people perked up further. Suddenly it wasn't a joke anymore.
Sports made people pay attention to what scientists and health care professionals were telling us. They learned the term social distancing the hard way. People became familiar with this chart:
It was sports that made people sit up and take notice of how serious this situation is. Many were well aware of the severity of this pandemic, but sports drove it home for even the most stubborn.
Oh there will still be some that call these measures an overreaction. There are always some. These are measures that aren't just being put in place for you, but the more vulnerable folks around you. Regardless of how bad this situation gets there will be those that continue to scream, "Hoax!"
Just like those "hoaxers", there are going to be people that are critical of what, how, and when decisions were made in this process. I'm usually pretty critical of the NCAA, but I can't muster much criticism here. As a fanatic of March Madness, I would have preferred a postponement instead of a flat out cancellation. What I, nor most others, don't know is the logistics of playing the tournament in late April or even May. What if some players have already moved on, hired an agent, etc? Where would you play the games? Would the venues be available? Would there still be fan interest?
**edit** Now we know. Mark Emmert released a statement with many of the concerns listed above as reasons for a straight cancellation.
This is one of the NCAA's cash cows, so I assume that every consideration was given to all options. Apparently they even tried to work out a 16 team mini tournament to no avail. A billion dollars(approximately) lost won't sit well with an organization that thrives on making revenue on the backs of its college athletes.
Likewise for all of the other sports. Losing money is not in their DNA, so I'm sure every possibility for a continuance of their respective seasons will be given. Finally people are relying on the people we should've been relying on all along. The Health Science community. They are the experts. They should guide the way on all such decisions. The World Health Organization, CDC, and health care professionals don't have a dog in this race. They don't have a hidden agenda.
Sports are taking the information they have been given about the coronavirus and doing what is right. To paraphrase the smart words of Jay Bilas, these leagues are simply being positive global citizens.
This reality is a bitter pill to swallow for sports fans.
As a fanatic I'd love to hear this.
Or this.
The first we won't hear at all this year. The second we may, or we may have to wait another year for that one, too.
As a full blown sports fanatic, this is tough. Sports are my outlet. March Madness, in particular, is my favorite time of year. Beginning last weekend I watched at least some of every conference championship, and would've ramped it up last Thursday to watch quarterfinals and semifinals as well. On Selection Sunday I used to get my notebook out as a kid and write down all the teams as they were seeded in each region until a bracket appeared in my local newspaper that I could cut out. I've since advanced to printing blank brackets. But I still write them down even though within minutes I could just print out the full bracket. Thursday at noon sharp I would be in front of my TV ready to not move, other than food runs, sleep, and bathroom breaks, for two days straight.
Thats gone.
For now.
Unfortunately, fanatics, a fact we already knew existed came to light. Real Life > Sports. It may get worse before it gets better, so brace yourselves. Maybe we get very lucky and it will only be a few weeks. Maybe a few months. Not for the sports world, but for the real world, let's hope this is the case. For now, even if you don't want to, listen to the scientists. Listen to the health care folks. Be responsible. Do the right thing and be safe. And someone please tell me how to NOT touch my face.
So, the sports world has gone dark.
For now.
It will return.
The NBA will still not call travels, the Flyers will still not win the Stanley Cup, The Cameron Crazies will still be…annoying, Brooks Koepka will still have the biggest guns on the PGA Tour, the Pirates will still suck, the Astros will still get booed coming off the team bus, and yes March Madness will still be tremendous.
It's going to be rough, but for the greater good of mankind we'll get through it.
I think.
Two Cent Takes
~The Takes have been postponed for a minimum of one week.
A Penny For My Final Thought…
This year's college basketball season was probably the wackiest I can remember. December was the month nobody wanted to be number one.
Evansville beat then number one Kentucky in Rupp Arena, with former Wildcat Walter McCarty at the helm. The Purple Aces positioned themselves at 9-4 going into conference play. By the end of the Missouri Valley Conference play, they had lost all 19 games and McCarty was no longer at the helm.
Stephen F Austin didn't have to use any bionic powers to upset Duke at Cameron Indoor Stadium. That just doesn't happen. This year it did. The Lumberjacks went on to have a great season and would've been one of those 12 or 13 seeds that could've wreaked havoc in the tournament.
The rest of the season was a rollercoaster ride for most teams. Teams got on rolls and you started to put your faith in them, only to see them hit the skids for a stretch. By seasons end, Kansas, Baylor, and Gonzaga had separated themselves, while you could throw a net around the next 25 teams. This season was a glorious mess. The tournament was one I was strongly anticipating.
Alas, there would be no shining moments this year.
I feel bad for all the seniors, especially the ones who waited their entire careers to make the NCAA Tournament. Penn State's Lamar Stevens came back for his senior season specifically to lead his team to the tournament. Despite a late season slide, they were in. Stevens won't get to play. And what about some of the small schools that don't make the tourney year after year? In some cases this was their one chance at that shining moment. Louisville's group of seniors played for three coaches, were banned from postseason play as freshman for things they had nothing to do with, and now with a top four seed awaiting them won't get to make their run. There are tons of players, teams, and coaches with their own set of heartbreaking stories.
Sad and angry feelings will eventually give way to the knowledge they were part of doing the right thing for society. It is called a life lesson. Really, it's just life. We certainly can still feel empathy for these players and coaches.
This is the first time since 1938 there will be no tournament. For just over 40 years I have reveled in the upsets and buzzer beaters, the nail biters and the Cinderellas. This year we will have none. It's hard to fathom, and it sucks. Having no March Madness is the ultimate gut punch.
This season was so unpredictable it is hard to say what the Big Dance had in store. Kansas, Gonzaga, Baylor and Dayton were the likely number one seeds. Without Championship Week playing out, it's hard to definitively place the other teams on seed lines. Also, nobody knows which region every team would've been placed.
The 2020 NCAA Tournament will be left to the imagination. Since that is the case, I imagine the tournament playing out like I predicted in my preseason preview. In one semifinal, Michigan State would have taken care of the Cinderella story, Utah State Aggies. Sam Merrill ran out of bullets and Tom Izzo and Cassius Winston head to the championship game. In a battle of the Bluegrass State, Louisville gets revenge for its regular season loss to Kentucky by whipping the Wildcats to earn a spot in the finals. In the championship game, the Cardinals freshman point guard David Johnson outplays Cassius Winston and Louisville wins it all in Atlanta, just like 2013. This time the NCAA will allow the banner to fly.
You can dispute these imaginary tournament results all you want, but do you really want to doubt a red hot Two Cent Cracked Crystal Ball? 
Just my two cents…