"If ifs and buts were candy and nuts what a happy place this would be."
Dandy Don Meredith used this quote from time to time on Monday Night Football. It seems fitting today as the NHL, NBA, MLB, NFL, and NCAA are all in the process of making the bold move to bring their respective sports back. There are some big ifs, what-ifs actually, and maybe a few buts that sports will have to deal with.
The NBA appears set to move forward with their Bubble Site idea. Some teams located in more restrictive areas are seeking clarification from the league about heading straight to the Bubble Site. Quarantine will be a requirement upon arrival. It now appears there will be one bubble site, and that is Disney World in Orlando, FL. The NBA and Disney have a great relationship, so this makes perfect sense. Disney has a "campus" that would allow for practice, games, and housing. They have targeted late July for a start up, meaning they will attempt to finish the season after a four month hiatus.
The NHL has voted and approved a 24 team expanded playoff format for their return. The top four teams in each conference would receive a bye while teams 5-12 would play best-of-five series to create a traditional 16 team playoffs. The bye may end up being a curse after sitting out for three months. To mitigate that possibility, the top four teams will play a round robin tournament to stay sharp. Can you say, "silly"? Veteran Matt Duchene of the Nashville Predators is on record as saying he wants to keep it more traditional in order to avoid having a "Covid Cup" instead of a true playoff tournament. He is spot on with that analysis.
I am on record, and remain steadfast in my thoughts, that both leagues should have just scrapped the remainder of their seasons. After a three(or four) month layoff it is ludicrous to think a "finish" to this season would mean anything. However, money talks and it would give people something to clutch on to. I still think it's silly, and even a potential Flyers/Penguins first round matchup doesn't change that.
MLB is going to reach some agreement to start some type of season by early July. Players relayed their latest concerns, mostly dealing with more testing, this past week to owners. Eventually the two groups will meet in the middle, after annoying what's left of their fan base. One positive step for baseball is the fact that they have a deal with a testing lab in Utah to have 3,000 tests ready for players and staff. An added bonus of the deal is the lab will provide thousands of tests to the public. Even baseball gets it right once in awhile. Someone wake me when the millionaire/billionaire squabble is over.
The NFL has given the go ahead for opening up team facilities, and we all know this league will be full steam ahead. Like all other sports, testing and tracking will be a fluid situation. Yet it is so vital to bringing sports back.
That brings us to college football, the most optically challenged sport of all. I say that because, even though they are young adults, we still view the participants as kids. It is one thing to put paid, professional adults in harms way(potentially), and another thing to do it to unpaid, amateur kids.
Word came last week that college football, basketball, and women's basketball athletes could start using school facilities for voluntary(wink, wink) workouts. Not surprisingly the SEC was first out of the gate, setting June 8 as the date they will welcome athletes back to campus. Honestly, that is a week later than I thought. The Big 12 set June 15 as the start date. Other conferences will eventually follow suit.
Now we get to the ifs and buts part. I know, if you are like Sir-Mix-A-Lot, you like big but(t)s. But I can not lie, in this case there are some really big ifs, what-ifs.
Let's not forget back when this whole thing started, it was sports that pulled the lever on the shutdown. With leaders at both the state and federal levels trying to figure out a path to navigate the virus, Rudy Goebert tested positive and that was all she wrote.
Fast forward to June, July, August, and September when the sports mentioned above want to start back up. What will be the response when that first positive test comes? And it would be shocking to see it not come. What are the options?
Shut it all down. No more games. An experiment that didn't pan out.
Forfeiture of game that day. Is that fair? What if both teams have a positive case?
Cancel game and reschedule for a later date.
Quarantine player and players/coaches they were in direct contact with.
Quarantine player and move forward as is.
A player testing positive is one gargantuan what-if. Each sport will need to have a plan in place. Will it matter if it is the star player or a backup player? Will they have accurate contact tracing in place? Or will it be like any other injury, with teams conducting business as usual because financially they must have some type of season?
This brings me back to college football. Again, because this sport is dealing with 18-22 year old "kids" the optics could be far worse. Potentially placing young people who aren't getting paid into harm's way.
One would think they will have massive amounts of testing for all team personnel, despite fielding backlash from the general public who will want to know why athletes get tested and they don't. Not to worry. As reported by Dan Wolken of USA Today, the SEC has already announced a plan to test athletes before entering campus, then only if/when they exhibit symptoms. Rather, the conference seems intent on using temperature checks and sanitation to keep things in check. Um, that seems like another gigantic what-if.
Other conferences will be tasked with coming up with testing strategies as well. Why? To everyone's great surprise, the NCAA is asleep at the wheel. They have yet to specify a uniform testing procedure for its member institutions. Look, I'm sure they are busy screwing something else up. They can only mismanage one situation at a time. Just keep clicking your heels together and repeating, "They're in it for the kids, they're in it for the kids…."
Left to the individual conferences and schools, not many Athletic Directors will want to add the extra $50,000-75,000 per week for stringent testing to the budget during these times of economic uncertainty. Thus college football runs the risk of having a hodgepodge system in place all around the country. Another cavernous what-if during this uncertain time.
It is disgraceful that the United States of America still doesn't have adequate testing in place for the coronavirus. It is frustrating that it takes a sport to get a lab to ramp up its production of testing kits. It is depressing, even if not surprising, that the governing body of college athletics has not stepped forward with a uniform testing procedure. It is with crossed fingers that the sports world moves forward over the next handful of months.
As I said in my Final Thought last week, the nation's psyche could use a jolt from sports, particularly football. The Steelers started selling individual tickets, many AD's are planning for at least partial attendance at games, and fans are champing at the bit to cheer on their favorite teams.
Football, we are ready for you to take the field for competition. There are some potentially giant what-ifs to deal with when that time comes.
If they are indeed candy and nuts, let's hope we don't choke on them.
Two Cent Takes
Golf
~Tiger Woods/Peyton Manning over Phil Mickelson/Tom Brady was pretty darn good after not seeing sports for so long. Four really good personalities—yes, even Brady—mic'd up and raised a ton of money for Covid-19 Relief. That last part shouldn't be minimized. They raised $20 million. That is impressive.
Manning has already showed he can handle TV with his personality, but Phil Mickelson has to be destined for a TV gig when he is done playing. He is rarely not funny. Woods and Brady were kind of the studs of the bunch, and both had a lot of fun. Tiger has really had a rebirth in his 40's, both physically and personality wise.
Any time you can get Charles Barkley involved, you have strengthened your broadcast.
A Penny For My Final Thought…
The coronavirus stinks. We all know the particulars, and they aren't good. Far too much death. Far too much unemployment. Far too much time on our hands. Far too much disappointment. Sometimes it is tough to find something positive.
I went to my favorite pet store Thursday, which happens to be located in the State College Nittany Mall. It is the only thing open in the mall. This is what an empty mall looks like. Eerie.
I kept waiting to hear Jason Vorhees.
My day job is that of school teacher. This was year number 30 for me. How is that possible? Am I really that old? I continue to have kids whose parents I also had earlier in my career. Hey, at least it isn't grandparents.
Some years are better than others. Some classes are more motivated than others. As thirty years have marched by, my own energy level has waned from time to time.
In thirty years of teaching I've seen a lot of things. I've missed weeks, not days, for blizzards. I've taught half empty classes because the kids were all coming down with the flu. I've evacuated buildings for bomb threats and gas leaks. Then coronavirus swooped in and chopped nearly three months from the end of the school calendar.
When I re-entered my school for the first time I got that same eerie feeling I had at the mall. I was tempted to re-enact the Judd Nelson scene from Breakfast Club where he runs the halls yelling, "I wanna be an airborne ranger." Literally not a soul was in the building. In thirty years, i think it was the first time I was ever in a school building alone. This is what the pandemic has created.
Zoom classes replaced real classes. Google Classroom replaced room 306. ScreenCastify replaced Smartboards. Crazy replaced normal. Up replaced down. 30 years and I've experienced nothing even close.
That is my chalkboard(yes, they still exist) the way I left it when I got word we were shutting down. I had not yet changed the day to Tuesday. I was readying for the next day of school. My morning work was set up alongside the lunch count. On the front table sat the papers that went with reading centers for that week. Some students had library books sitting on their desks with bookmarks ready to continue reading. We were all ready for Tuesday, March 17.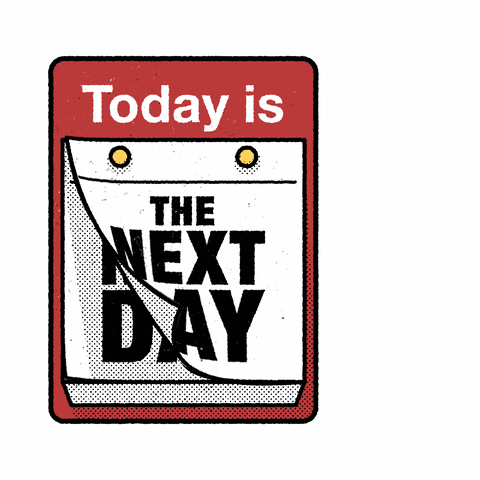 The next day never came. None of them. Still looking for a positive, aren't we?
I had a fantastic year with a great group of kids. The last thing I wanted was to have it blindsided by a virus. Spring is the time of year we do tons of fun activities. Activities that clearly can't be duplicated on a Zoom meeting. It was very unfortunate.
Last week I went in to clean up my room and pack up the kids' belongings for curbside pick up. As I cleaned desk drawers, sifted through papers, and sorted through books I realized just how much I missed school and missed my class. That room, or a room like it, has been my home away from home for 30 years. I looked around and realized I have taken something from every permanent room I've taught in. A painted rock that acted as a doorstop in room 201 at Indian Valley Middle School. A wooden baseball bat I found in the closet in room 209 at Indian Valley Middle School. My comfy chair from room 311 at Mifflin County Middle School. It's all housed in room 306 at Lewistown Intermediate School, where I've accumulated more stuff.
You get in the "school routine" and just sort of take it all for granted. Other years have come and gone. You reflect on that year, but maybe not so much on the bigger picture. Maybe it was because it was 30 years, but maybe it was because this year was so unfortunately different that had me seeing the big picture.
Sitting in that empty room made me realize how much it stinks that I couldn't finish the year with my class: sarcastic Ava, artistic Lily, my new kids on the block Nevaeh and Gabby, giggling CeCe, helpful Hannah, big bopper Josh, tech wiz Brennan, future Philly Eagle Preston, poet laureate Annie Jo, the twin towers Quentin and Kolstin, my ballers Carson, Evan, and Bryce, my checker partner Wyatt, comprehension king Dylan, la estudiante Liz Marie, and my Tik Tok queens Paige and Savannah. They truly were wonderful. It stinks that we lost three months together.
Sitting in that completely empty school building, thanks to the virus, allowed me to reflect on the big picture. I missed my home away from home when it was taken from me. I missed my kids. I missed seeing my colleagues. I realized that I shouldn't take it all for granted.
Making the most out of a bad situation isn't always easy, and this is about as bad as it gets.I teach the kids to look for positives. I figured out my coronavirus positive while sitting in solitude in a usually bustling building.
Then I got the heck out of there before Freddy Krueger showed up.
Remember, Jason was busy at the mall.
Just my two cents…