College football has been a cauldron of activity this summer, and it all appears to be bubbling over the edge.
Barring some last minute miracle, a Hail Mary if you will, there won't be a college football season come Autumn.
Our country has managed to butcher, bumble, and bungle our response to the COVID-19 pandemic. As we see our way through a summer that was supposedly going to tamp down the virus, college football proceeded as if that were still the case. With no real plan of any substance in place, college football basically crossed its collective fingers and hoped.
Hope is great. A substantive plan would have been better.
Now, we are on the brink of hearing the words nobody wants to hear: "There will be no fall sports, including football." By the time you read this, the PAC-12 or Big Ten may have already made such an announcement. That announcement will come with players from those leagues still waiting for a more comprehensive safety plan from their respective commissioners.
I suggested this is where we were headed months ago. It has happened incrementally. First, it was full steam ahead. Next came word that crowds would be limited. Then some conferences hinted at playing a limited schedule. That was quickly followed by all but two power conference(ACC and Big 12) announcing they would play conference games only. Most schools and conferences followed that up by announcing games would be played with no fans. Finally, in the last few days word has leaked that many school officials don't feel comfortable with playing a season under the current conditions.
This was all inevitable.
Who is in charge?
The NCAA is a corrupt, stubborn, and generally useless organization. The NCAA doesn't govern college football, per se, but surely they could have done something to bring all Power Five conferences together to come up with a uniform plan of action. Instead, each Power Five conference had its own ideas. With no governing body taking charge, it became easy to see there were going to be issues.
Someone termed it as the Wild West, and that was an apt description. Every conference and its members were out for themselves. Who can we schedule? When can we start? All the while, safety measures were largely being ignored. What about more testing? What about player safety? The only answer seemed to be, "Hey, we'll have them sign a waiver." Signing official looking papers always makes things seem better. Yikes.
Kids will be kids
Meanwhile college kids were acting like, well, college kids. They were attending parties, going to concerts, and doing other typical college age things. The results were outbreaks at many schools. Clemson, Alabama, Northwestern, Michigan State, and Rutgers, just to name a few, all had high numbers of positive tests. Then came stories like that of Indiana incoming freshman Brady Feeney, who has suffered greatly with the virus.
Intense Facebook post here from Debbie Rucker, mother of Indiana freshman OL Brady Feeney. pic.twitter.com/Ula5lBQfO2

— Sam Blum (@SamBlum3) August 3, 2020
The biggest issue for me is that these are amateur, unpaid athletes that are expected to play during a pandemic. The unpaid athletes play while universities who have mismanaged funds for years recoup some of the financial losses they will suffer this year. That seems unjust and dangerous.
Mixed signals
In the last week some prominent players have already opted out of the season. Penn State's Micah Parson and Pitt's Jaylen Twyman are two of the biggest names to opt out. Players like these two have a bright NFL future and aren't willing to risk it by playing under these conditions. Some players have formed groups to voice concern over the safety of playing during the pandemic. Other players see things differently. Many players have taken to social media to voice their wish to play football this season.
The Penn State football doctors, trainers, and coaches have always put our safety and well being before anything else. The precautions and guidelines that our team is following puts us in the best position possible to be healthy and successful. #WeWantToPlay

— Will Fries (@willfries55) August 9, 2020
I don't know about y'all, but we want to play.

— Trevor Lawrence (@Trevorlawrencee) August 8, 2020
We've been taken care of here at Nebraska and I can't wait to kick this 2020 season off❗️ #WeWantToPlayFootball #GBR https://t.co/C61yCzY66E

— Cam Juice🧃™️ (@CamTaylorBritt5) August 5, 2020
Since day one coming back to campus the Penn State Football staff and medical experts have put our health and safety first, above anything else. The guidelines put into place keep us safe while playing the game we love. We are ready to play and we want to play.

— Pat Freiermuth (@pat_fry5) August 9, 2020
There's been too much work put in!! #WeWantToPlay

— Justin Fields (@justnfields) August 10, 2020
— Kenny Pickett (@kennypickett10) August 10, 2020
The players want to play. The coaches want to play. The fans want them to play. Unfortunately due to a plan based on crossed fingers rather than sound thorough safety measures—oh, and a country filled with people too good to wear a mask—makes that very unlikely.
Falling dominoes
Division II and Division III are moving their seasons to spring. The Mid American Conference has canceled their season. Connecticut has canceled their season. Even though those seem like small dominoes, it is still hard to stop a row of dominoes from toppling all the way over once the first one is pushed. Division I, and specifically the Power Five conferences, are that last domino.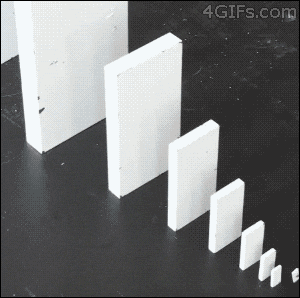 This certainly isn't Utopia
Ironically, college football is a microcosm of society—particularly when it comes to the virus.
Some states are doing far better controlling the virus than others. Many of these states have instituted much stricter guidelines. Some people have no problem with making the small sacrifice of wearing a mask, while others staunchly refuse such practice. Many advocate extreme caution moving forward, while many advocate the full steam ahead approach.
Some college football conferences have stricter testing policies than others. Players at some schools are raving about safety. Schools like Penn State, Ohio State, Nebraska, and Louisville have players citing a safe environment. USC hasn't had a positive COVID-19 test in a month, and only seven total for all sports.
On the other hand you have workouts being shutdown at Michigan State, Northwestern, and Rutgers. You have Colorado State players forcing a shutdown at their school for both racial insensitivity and safety related to the virus. Hundreds of players in the PAC-12 and Big Ten are part of a group pushing for the NCAA and their conferences to have better safety measures. Heck, even an old school tough guy like Barry Alvarez has stated he feels "afraid" about playing in these conditions, citing some Big Ten players with cardiac issues after testing positive.
I'll repeat something I wrote in my "What If" column months ago. It only takes one tragically bad outcome with an unpaid amateur "kid"(18-22) to make playing a football season a bad idea. Some think that threat is too low to stop a season, while others dismiss the idea of that happening altogether.
Im not sure at this point it matters who is right and who is wrong. I'm not even sure it is a risk vs reward, but more of a big risk vs a slightly less big risk.
Hope is like the sand in an hourglass
As a sports fanatic who dies a little inside with each Clay Helton misstep, I hope with all my heart I'm wrong and we get to see college football safely played this fall. Unfortunately I could fill up one glass with hope and another with reality, and I think we all know which glass overflows first.
Aristotle once said, "Hope is a waking dream." For college football fans hope is about to be put to sleep.
Two Cent Takes
College Athletics
~The PAC-12 United players group had a meeting with conference commissioner Larry Scott. The group made a list of mostly reasonable demands to be met. According to verbatim reports Scott lost his temper on several occasions and referred to the movement as a PR stunt.
Over the last ten years the PAC-12 has sunk to the point that some don't even consider it a power conference anymore. Scott has been at the helm for this precipitous decline. His tenure has been a disaster, highlighted by the fact that solving the Rubik's Cube is easier than finding the PAC-12 Network. Maybe it is time for the university presidents and AD's to listen to the players and push Scott out the door. It would be hard to find someone as poor at the job as Scott.
~Another week and more complaints from players about coaches. At Colorado State, new coach Steve Addazio joins former coach Mike Bobo as people named in a complaint by players involving intimidation and racism. This is in addition to their claims that virus protocol has been completely ignored by coaches. They also essentially say AD Joe Parker was too weak to stand up to either coach. Things at Colorado State have been shutdown pending an outside investigation.
At Texas Tech, complaints were filed by the women's basketball team about a toxic environment under coach Marlene Stollings. Players were required to keep their heart rate at 90 or above for entire games or suffer punishment the next day at practice. Doctors claim that goal is next to impossible. Stollings was fired on Saturday.
I question if there is a total lack of vetting of these coaches before they are hired. Of course, I also wonder what these coaches are thinking when they act in these ways. Once again, these incidents need to stop happening. It is 2020.
NHL
~The Pittsburgh Penguins may finally be at a crossroads. They have been good for so long, but their embarrassing loss to the lowly Montreal Canadiens in a play-in series signals the times are a changing. Many fingers can be pointed and many targets of those fingers are readily available. GM Jim Rutherford has some things to ponder.
Why can't Sidney Crosby and Evgeni Malkin find open space in the playoffs? With hockey coaches shelf life being so short, is Mike Sullivan still the man for the job? Aside from some obvious choices to let walk, who gets traded? Matt Murray is most likely gone. What about Kris Letang, who plays brainless more often than not anymore?
Expect some changes in Pittsburgh. I don't think the window is closed, but it sure is dirty.
~One thing that could bust that window wide open is the secondary draft lottery later today. With the Pens loss to Montreal, they now have a 12.5% chance at the number one draft choice. Whoever gets that pick will choose generational player Alexis Lafreniere. 12.5% is double the chance the Pens had to win the Sidney Crosby lottery. They say things happen in threes. Lemieux. Crosby. Lafreniere?
~The NHL bubble playoff system is flat out stupid. When the season was halted, Boston was 8 points ahead of Tampa Bay and 11 ahead of Philadelphia. After a silly three game round robin, the Flyers go from the 4 seed to the top seed, while Boston drops the whole way down to 4. Someone will have to explain the equity in that deal. Not exactly: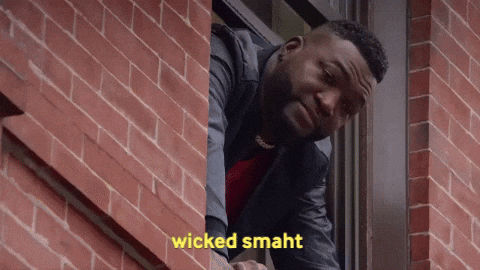 or wicked fair for the Bruins.
~For the record, the Flyers are the best team in the Eastern Conference. Unlike the Pens, they will make mince meat out of the Canadiens. Provided they stay healthy, the Flyers have a chance to finally win the Cup again, asterisk and all.
Baseball
~In my MLB preview column I mentioned it would be an absolute miracle if the Pirates won 25 games this year. Last week I compared them infamously to other historically bad Pirates teams of my lifetime. Just when I think there is nothing left to say, the Buccos set a record. On Saturday, Derek Holland surrendered 4 home runs on 11 pitches to the first 5 batters of the game causing his team to fall behind 5-0. No, he didn't get the other guy out either. That was the first time in MLB history 4 of the first 5 hitters of a game hit home runs. Congratulations Pittsburgh. By signing Holland as a free agent, the Pirates once again show what can be accomplished when doing all your shopping at the Bargain Bin.
~The 2020 Pittsburgh Pirates in a nutshell.
2020 #PittsburghPirates in a nutshell… pic.twitter.com/63iQTj1L3m

— Tim Clark (@TrojanTim66) August 9, 2020
Yes, it was an accident. Much the same as the Pirates 2020 season.
~The Phillies were swept in a doubleheader Sunday by division rival Atlanta. The fact is I was sucked in last year by the Bryce Harper hype. Not this year. This is an extremely average team with absolutely horrible pitching. The three guys that pitched the second game Sunday(Spencer Howard, Trever Kelley, Austin Davis) are not major league pitchers. Joe Girardi has a great track record, but he is stuck with the cards he was dealt.
~The Astros are already on everyone's radar, then they hit the same player, Ramon Laureano, three times in two days. He wasn't exactly thrilled. Astros hitting coach, Alex Cintron, gestured for Laureano to "come get some." Yet another Astros brawl ensued. If you don't follow @Jomboy_ on Twitter you should. Here is his hilarious breakdown of the brawl.
Ramón Laureano charges the Astros dugout, a breakdown pic.twitter.com/2XaBn57Jsx

— Jomboy (@Jomboy_) August 10, 2020
~Everybody knew this season was tenuous because of the virus. Already more than 30 games have been postponed, mostly due to positive virus tests. The Cardinals, Marlins, and Phillies have been hit the hardest. There is no great way to make up all those games. To have a viable season MLB will have to do their best to figure it out.
A Penny For My Final Thought…
The next big star on the PGA tour announced himself this weekend with a boom, winning the PGA Championship.
Collin Morikawa has only missed one cut in his young career. Golf fans who have been paying attention should already be familiar with his skills on the golf course.
On Sunday with seven—yes, seven—players tied for the lead with only a few holes remaining, Morikawa grabbed the tournament by the throat. A chip in on the fourteenth hole for birdie, followed by driving the par 4 sixteenth hole with an absolutely perfect shot and making eagle sealed the deal. Morikawa joins some impressive company by winning his first major at that age of 23.
Morikawa led a wave of young players that littered the leaderboard Sunday. Matthew Wolff(21), Scottie Scheffler(24), Cameron Champ(25), Xander Schauffele(26) all finished in the top ten. They all appear to have the game to be heard from for years and years to come.
That group joins an already established pack of stars led by Brooks Koepka, Rory McIlroy, Dustin Johnson, Justin Thomas, and many more. And, of course, Tiger Woods and Phil Mickelson are still playing a little golf. The sport has never been healthier, nor has it had this many quality players all on tour at the same time.
It was a fantastic weekend to showcase golf. With the Championship being played at Harding Park in San Francisco, CA, that showcase occurred in prime time. Even better for the sport.
Playing a major at a municipal course where the general public can play is a great idea. Harding Park was a tremendous venue, and received rave reviews from the participants.
The Cypress trees that lined the fairways gave the course a different feel–almost eerie– while also gobbling up over half a dozen golf balls.
Golf fans not only saw the future of golf in terms of players, but also in terms of style of play. Golf is becoming a power game. All of the players mentioned above hit the ball a mile. Add Tony Finau and Bryson DeChambeau–the tour's two biggest hitters– to that list and almost the entire top ten this weekend slam drives further than we've ever seen on a golf course. They are shredding par fives, often hitting 7 and 8 irons to the green for their second shots. DeChambeau gets all the publicity for hitting it long, but he has plenty of company. They all make Tiger Woods look like a lightweight. And for the record Tiger can still muscle it out there when it is necessary.
It would be interesting to see how these young guys handle huge crowds at a major championship. The pandemic has allowed many of these young guys to ease their way in to the pressure of major championship play without spectators. Pressure increases with screaming fans.
Nonetheless, the PGA Championship provided golf fans with a fantastic four days of golf. CBS did its usual top notch job of covering the event. Jim Nantz and Nick Faldo are the best, and the rest of their announce team is very good as well. As a matter of fact, Frank Nobilo is starting to make me forget they fired Gary McCord.
ESPN, led by a very smooth and humorous Scott Van Pelt also did a bang up job with their coverage. Sean McDonough, Bob Wischusen, Dave Flemming, Colt Knost, Olin Browne, and Billy Kratzert have great chemistry. Andy North is a fantastic analyst, and David Duval continues to get better. Finally, Tom Rinaldi is the best interviewer going today.
The course, the coverage, and the competition allowed sports fans to focus on an actual major sporting event for four days. Plus, we saw the coming out party for Collin Morikawa, the next "big thing" on the PGA Tour.
Good thing, too, because Brooks Koepka is running out of competitors to take jabs at.
Just my two cents…