As it turns out, 60 games was plenty for the Pittsburgh Pirates.
After turning in a 19-41 campaign that would have extrapolated to 51-111, where exactly do the Pirates go.
Since they were the worst team in baseball—and the worst Pirates team since 1985–the obvious answer is up. They would be hard pressed to get worse. But how do they begin a climb from these dreaded depths, and how fast can they do it?
Step 1
Build around Ke'Bryan Hayes and Bryan Reynolds.
Hayes was nothing short of spectacular during his far too brief stint with the Pirates. He showed why he will be a gold glove candidate each year. He showed above average speed, a rarity for someone who plays third base. What was easily the most pleasant surprise for Hayes was the bat. He hit for average and had some good pop. The ball really jumpEd off his bat. His final numbers in just 85 at bats were .376, 5 HR, 2 3B, and 7 2B. He is a star in the making.
Yes, Bryan Reynolds had a sophomore slump. I warned of it in my season preview column. To be honest, the guy flat out stunk. One thing that stood out to me is his defense was still excellent. His poor performance at the plate didn't affect him in the field. Plus there were enough at bats, especially the last two weeks of the season, to make me believe this was a fluke and last year was the real Reynolds. For the Pirates' sake, that better be the case.
Step 2
Trades.
This is where Ben Cherington's mettle will be challenged.
Cherington isn't exactly loaded with a bunch of gold nuggets other teams covet.
Skipping Reynolds and Hayes, let's look at the other position players Cherington has to dangle.
Jacob Stallings deserves a ton of credit for turning himself into a very good catcher. He is 31 years old, and more importantly the only competent catcher in the system. He has to stay.
Josh Bell looked awful more often than not during this shortened season. He is Pedro Alvarez streaky, and when he is going bad it looks awful. When he is on, he hits the ball as hard as anyone in the league. His power potential may be attractive to someone. The problem is that he will be coming off a brutal season and he is one of the worst first baseman I've ever seen. Despite someone having the genius idea to have him throw like Kent Tekulve, he still can't throw a baseball accurately. He would only be attractive as a DH. He wouldn't bring a true top prospect, but he may be the best trade chip in Cherington's pocket.
On a good team Adam Frazier would make a fine utility guy. He can play a lot of positions and usually gets on base at a good rate. Unfortunately, he also suffered through a horrific season. His value isn't exactly skyrocketing.
Kevin Newman is probably in the same "hope for a bounce back" boat that Bryan Reynolds is occupying. Newman just doesn't give me the same confidence that Reynolds does. Even his defense went in the tank this year. Cole Tucker is a better shortstop than Newman, but was turned into a utility player to get at bats. Then there is Erik Gonzalez, who played better than either of the aforementioned players. Still, he has no value on the trade market and limited value to the Pirates. These guys will all be back.
Colin Moran remains the slowest individual to put on baseball spikes. He does have moments at the plate. He just never raises his level above average. Can't imagine anyone really wanting Moran enough to give up more than a marginal prospect. This is the guy I would try and frame in a positive way to move him elsewhere.
Gregory Polanco may be one of the biggest busts in Pirates history. When he makes contact, Polanco is capable of crushing a baseball. He rarely makes contact. Injuries have gutted his throwing arm, and he has always looks like a guy trying to avoid land mines in the outfield. His absurd salary, especially by Pirate standards, makes him the toughest of all to trade. Another season of watching this guy may be more than fans can handle.
Im not sure there is any pitcher on the entire staff that any other team would want. They all have the occasional bright spot, but never maintain it on a consistent basis. Trading any of them is unlikely. An open competition in spring training is what you will probably see.
Consequently, Ben Cherington will have to hope for one of two things. Either he has to hope some of his players have big first halves next year to get them on the trade radar by the July deadline, or he hopes Neal Huntington starts advising other teams. In other words, Cherington better be able to pull rabbits out of hats.
Step 3
Go get a pitcher. Payroll is ridiculously low, and the pitching staff could use a top to middle of the rotation guy to provide stability and innings. The pitching market isn't overflowing for free agency in 2021. My choice would be Taijuan Walker, now of the Blue Jays. Everybody has their fingers crossed that Jameson Taillon comes back at least close to what he was. With or without Taillon, the Pirates pitching staff could use more help. Chad Kuhl shows flashes, as does Joe Musgrove, Mitch Keller, and Steven Brault. Another bright spot this year was the performance of JT Brubaker. He may have earned a rotation spot for 2021. They really need Keller to realize his potential. Then maybe acquiring a pitcher becomes less urgent. Nothing worthwhile is in the pipeline.
Step 4
Draft and Develop at a higher rate than normal.
The cupboard was left really bare by Neal Huntington, so again Ben Cherington has his work cut out for him. Sounds like a broken recording doesn't it?
The Pirates have 5 prospects on MLB's top 100 list. Unfortunately, the highest of those prospects is O'Neil Cruz. Cruz was just involved in an accident which killed three people. At this point, as is apt to happen in the Dominican Republic, there are differing stories. If Cruz is convicted of DUI, homicide, or something in between, he will be looking at some kind of jail time. The facts are quite murky at this time. The Pirates could use a break here.
Past Cruz, you have guys that are at the very least two seasons away from Pittsburgh. Outfielder Travis Swaggerty and the most recent top pick infielder Nick Gonzales are the most intriguing. Blake Cederlind, who got a cup of coffee with Pittsburgh this year, could be the future flame throwing closer.
Possibly more important than the drafting is the player development. It was darn near nonexistent under the Huntington regime.
In order to speed this rebuilding process up, uncovering a surprise or two will be imperative. Maybe JT Brubaker turns out to be one, or even young outfielder Jared Oliva. The Pirates have been a poor organization, but their luck matches their ineptitude. Finding a surprise, or a diamond in the rough would be a pleasant turn of events.
Things that would speed up the rebuild
There are two things that could really accelerate a rebuild.
The first thing is for MLB to institute a salary cap during the next labor negotiations. No team in the current configuration of baseball needs a salary cap more than the Pirates. I'm not going to go into a dissertation on how successful other sports have been with a salary cap in place. But it's true. I won't explain how small market teams like the Pirates would have a fair shot at signing top notch talent. But it's true. I won't even mention how a "thrifty" owner like Bob Nutting would be forced to spend to a certain limit because with the cap would come a salary floor. But it's true.
A salary cap is long overdue, and it would improve the game for fans in small markets everywhere.
The second thing that would speed up the rebuild is for Bob Nutting to sell the team to someone who actually cares or who actually knows what a baseball looks like. There is less than zero indication that will happen. In lieu of that, it should not be too much for Pirate fans to expect the penny-pincher of an owner to push hard for a salary cap. To date, Nutting has been completely silent on that front. He is making money with the current system, so rocking the boat probably seems counterintuitive to Nutting. All of that adds to his long con game with the fans about building a winner. It is why he needs to sell. He won't, but I feel better every time I get that off my chest.
The Long Game
Ben Cherington suggested the Pirates won't be active in free agency this offseason. Somewhere Bob Nutting kicked back and…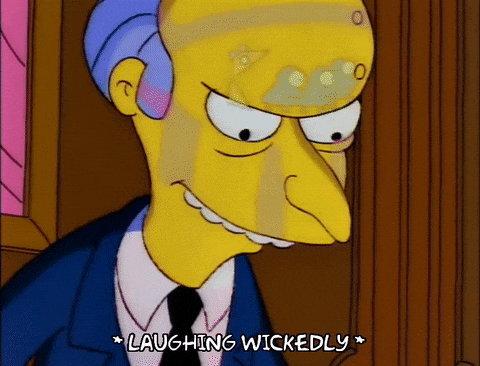 That's the narrative Nutting has created. Cherington says they will have a competitive spring training with the guys already in the system. That would be great if the players in the system were better. Unfortunately there aren't a lot of good players to do the competing.
Cherington deserves the benefit of the doubt. Guaranteed he has never worked under an owner as tight with money as Bob Nutting. With this roster, becoming competitive won't happen over night. This rebuild will require the long game.
That may well be the best approach. Heck, it probably is the only approach. The problem is that if you are in my age bracket it's tough to stomach yet another long rebuild. After watching this 19 win team, my stomach is being pushed to the limit.
Two Cent Takes

Baseball
~One thing I'll miss when the fans come back is hearing some tremendous arguments around home plate. Aaron Boone gets the award this week. (NSFW)
"Just cause you fucking kicked the first one don't keep kicking it" -Boonie pic.twitter.com/QvujF5snub

— Jomboy (@Jomboy_) September 25, 2020
~Check the replies to this tweet from the Reds. Thom Brennaman was caught on a hot mic making a derogatory remark and subsequently apologized during the game…while still calling the game. Twitter hit a HR with these replies.
The replies are absolutely priceless! 😂😂😂 https://t.co/wiHewDxLGk

— Tim Clark (@TrojanTim66) September 25, 2020
~Baseball got what it wanted with its short season and expanded playoffs. 44 different scenarios existed on the last day of the season. The National League was particularly fuzzy. In the end this is what came into view.
I don't want this going forward forever, but this looks kind of fun for this year. I mean, who doesn't like brackets?

NHL

~Tampa Bay has been the best hockey team for two years. They may finally get to celebrate, if they can put away the pesky Dallas Stars. But will anyone see? The play in the NHL bubble has been fantastic, but because of the scheduling, the NHL is being ignored for the NFL, college football, and maybe even baseball. Next up for the NHL is finding a start date for next season.
College Football
~I've said it before and I'll say it again. College football is a mess. But I'm glad it's back. It is how autumn Saturdays are supposed to be spent. I still have concerns related to COVID-19, but the improved testing gives me hope the season isn't interrupted too much. Keeping college kids in line is difficult, so my fingers are crossed.
~What fun watching Oklahoma's typical defense wilt and get upset by Kansas State. The Wildcats had lost previously to Arkansas State. That game was followed by Texas somehow managing to blow a big lead versus Texas Tech, then remarkably come back to tie the game, and finally win in OT 63-56. Tell me again how the Big 12 is so much better than the Pac-12.
~LSU lost to Mississippi State. Mike Leach came to the SEC flying. He brought with him his high octane offense and Stanford transfer QB KJ Costello to run the offense. Costello threw for 623 yards—in the SEC. Imagine guys from the Pac-12 succeeding in the SEC. Who knew?
Sometimes reporters get good Mike Leach, and sometimes they get bad Mike Leach. Saturday it was good, and it was fantastic.
"There's a lot of ghosts in this stadium" Mike Leach talking about Death Valley and LSU is highly entertaining content pic.twitter.com/5nEa6icCfB

— Pat McAfee (@PatMcAfeeShow) September 27, 2020
~The Pac-12 is getting closer to ridding itself of the ten ton anchor that is Larry Scott. While it was a prudent decision to hire Merton Hanks as a pseudo commissioner for the league and making a deal for rapid testing was very progressive, Scott's tenure is still a disaster. His latest two gaffes came this week. First, when asked if he pushed for an expanded playoff this year to benefit his conference Scott acted if that was some kind of crazy notion. Then this beauty from USC AD Mike Bohn when asked what the delay was in getting California Governor Gavin Newsom to lift the practice ban for teams in the state.
"Well, when the governor's not having direct contact with the commissioner, prior to that, I think that gives you a pretty clear indication," Bohn said, "And so, my hat's off to the governor responding so quickly and picking up the phone and calling Larry Scott."
Yikes. The guy has got to go.
~About that expanded playoff…this would be the perfect year to make that change. It should be changed regardless, but considering the circumstances of this season it would have made perfect timing.
~Another thing that needs changed regardless of virus or no virus, is when polls begin. Under normal circumstances the polls should not begin until October 1. So why on earth are they trying to have polls when all conferences aren't even playing yet. It is completely idiotic.
~I love college football. I'm glad it's back. I hope for the best. But it's still a mess.
NFL
~Two Cent Takes from NFL week 3:
The Chicago Bears had the Atlanta Falcons right where they wanted, down 26-10 in the fourth quarter. The Falcons did what the Falcons do, the Bears benched Mitch Trubisky for Nick a Foles, and voila: Bears win 30-26. Dan Quinn Watch is officially on.
Speaking of things that have gone bad, I give you Carson Wentz. The Philadelphia Eagles, behind Wentz's lackluster performance, managed to eke out a tie with the lowly Bengals. Wentz was terrible most of the day, and was lucky a couple overtime passes weren't picked off. Wentz supporters are dwindling as fast as 76ers supporters in Philly.
I know Bill O'Brien won't fire himself, but what is owner Janice McNair thinking right about now? The Texans are a mess, and boy do they play soft. The look on JJ Watt's face when talking to his brothers says it all.
He looks like someone stole his puppy. Right before this picture you could see him shaking his head in disgust.
Back to reality for the Sk…um Washington and Jags.
Have I mentioned in this column recently that Bills QB Josh Allen is going to be a star. Yea, I know I have. Let me amend that statement. Josh Allen is a star.
Due to fans becoming violently ill while watching, all professional football in New York City is cancelled.
Bill Belichick still has New England winning with smoke and mirrors. It works.
Tom Brady and all those weapons in Tampa seem to be coming together. Yippee.
Seattle's defense has some holes. Thus far Russell Wilson has been able to plug them by out scoring the opponent.
Dak Prescott is not a Super Bowl quality quarterback. Dallas is one Falcons meltdown from 0-3.
Drew Brees is finished. Arm strength was never his strong suit, but it is standing out as a problem right now.
Another problem for the Saints is "local genius" Sean Payton's love affair with utility man Taysom Hill. His fumble in a tie game versus a Green Bay totally changed momentum.
MNF: Mahomes>Jackson. Chiefs over Ravens.
A Penny for my Final Thought…
Here we go, Steelers, here we go.
Hey, with no fans I figured I'd give it a shot here.
The Pittsburgh Steelers are 3-0, and it is not a total stretch of the black and gold imagination to think they will be 6-0 heading to Baltimore on October 25. There are flaws. There is rust. There are hiccups. But there is also a lot to be happy about if the Steelers are your thing.
The defense, even when it isn't hitting on all cylinders, gives you a sense that a big play is coming. Sunday, the defense was sleepy in the first half then completely shut down DeShaun Watson and the Texans offense in the second half. My only question so far is where has Minkah Fitzpatrick been? He was making plays once a series last year, but has been extremely quiet this year.
The best thing so far is that the defense doesn't have to win games this year. The offense is more than holding its own. Yes, Ben looks rusty from time to time. And my God, is he ever slow. But he is building a rapport with all of these weapons. Plus, he is spreading the wealth around. And just in case anyone thinks Ben isn't all about winning, check out these two plays.
Think Ben doesn't want to win? Here he is laying out to "block" on a reverse. #HereWeGo pic.twitter.com/ro8YX00FIt

— Tim Clark (@TrojanTim66) September 28, 2020
He did the job, too.
Then check out this still photo from a second half run. Yes he is as slow as molasses, but check out the effort.
He got robbed on the spot on this play.
This week tight ends were used more than we have seen. JuJu Smith Schuster showed up again, continuing to show the effort they need from him. Finally, for the third straight game the Steelers had a 100 yard rusher. That is also two weeks in a row from James Conner. Plus, the Steelers introduced Steeler Nation to speedy rookie Anthony McFarland. This is what they do. Bring rookies along at their own pace, never giving them more than they can handle. McFarland gives them speed they don't have in the backfield.
The team has looked prepared and focused, and that isn't always the case with Mike Tomlin teams. Tomlin looks focused, as well.
And he looks bad ass masked up!
The quarterback looks better each game, the running game is clicking, and the defense is making quarterbacks uncomfortable.
Through three games the standard is being met.
Just my two cents…