The Steeler way.
The Pittsburgh Steelers have always done things their way. The Rooneys have always treated their team like a family.
They believe in keeping things in the family.
They don't fire head coaches.
Mostly, they hire from within the confines of the family.
They stand by their players, until they can't anymore.
The question of the day is whether the Steeler way is still the right way.
After three straight season collapses, the torch and pitchfork crowd came for head coach Mike Tomlin with extreme vigor. They weren't wrong.
Tomlin wins in the regular season. Well, he at least doesn't lose. Tomlin has never had a losing season in Pittsburgh. That certainly doesn't tell the whole story.
Tomlin consistently loses one or two games in the regular season that leaves you scratching your head. Those losses often result in the Steelers dropping in the playoff seeding. Those losses have cost them byes, home field, and even a playoff berths.
Once in the playoffs, disaster has too often struck. The last ten years are filled with one embarrassing playoff departure after another. Losing to the depleted, head coach in the basement Cleveland Browns in humiliating fashion last Sunday should have been the last straw.
It was not.
It isn't the Steeler way.
Tomlin's job was never in danger, but everyone suspected changes to the coaching staff were coming. James Daniel, the tight end coach, retired while secondary coach Tom Bradley, offensive line coach Shaun Sarrett, and offensive coordinator Randy Fichtner were fired.
Let's look past the first three and focus on Fichtner. Fichtner had to go. He was an unmitigated disaster. He earned his job the Steeler way. He and Tomlin knew each other from a previous coaching stop and was brought on when Tomlin got the head job. He ended up the quarterbacks coach, then was promoted to offensive coordinator.
The promotion was aided by his friendship with future Hall of Fame quarterback Ben Roethlisberger. Most feel Roethlisberger was the primary reason Fichtner got the job. He wasn't equipped. The play calling was questionable at best. The team was typically far more successful in the no huddle offense where Roethlisberger called his own plays.
Arguably the biggest offseason move will be replacing Fichtner. As I type this, the rumors are already heating up that the Steelers have tabbed quarterbacks coach Matt Canada—who only joined the team a year ago—to be their next offensive coordinator. Promote. The Steeler way.
There were plenty of other options, who have been successful NFL offensive coordinators in the past. Darrell Bevell, Adam Gase, Jim Caldwell, Pep Hamilton are just a few of the names that were floating around the North Shore air.
Canada has been successful at every stop, and brings a great deal of creativity. On the flip side he has never called plays in the NFL. Canada interviewed with the Miami Dolphins, and most felt the Steelers would lose Canada in the near future if they didn't promote him.
Time will tell if this is a good hire. Fans are lukewarm to say the least. Here is one message I received from one of Steeler Nation's faithful.
His name is Canada. Claypool is from Canada. There's that too.
Not exactly a ringing endorsement. After watching Fichtner, the season collapses, and the playoff embarrassments, pessimism is justified.
So, the coaching staff will be put together the Steeler way. That isn't to say it will be a failure, but that not one black and gold soul should be surprised.
What about the roster? Obviously one decision trumps all the others. The Hall of Fame in waiting QB.
When my nearly 89 year old mother called during the Browns game to ask what was wrong with "that Roethlisberger" I knew I was right.
I've been saying for much of the year Ben was finished. Scared to get hit. Unable to move enough to avoid it. Ben should retire.
He will not. He has 41 million reasons not to retire. The Steelers would be better off starting their future without Big Ben, but they will not. The Steeler way is to be loyal to their players, especially their future Hall of Fame quarterbacks.
Terry Bradshaw played until his arm nearly fell off. Watching the likes of David Woodley, Cliff Stout, Mark Malone, Scott Campbell, Steve Bono, Todd Blackledge, Neil O'Donnell, Mike Tomczak, Jim Miller, Kent Graham, Kordell Stewart, and Tommy Maddox over the course of 20+ years allows you to understand why they may want to squeeze every drop out of Roethlisberger.
I have been saying for two years now that the Steelers need to formulate a quarterback plan for post Roethlisberger. Otherwise you get two decades of Tommy Maddox like signal callers.
Ben will be back, barring something unforeseen. The Steelers will welcome him back. They will take one more crack at winning with this current group of offensive players. Still, calls to the Jets, Lions, and anyone else that has a younger competent quarterback that is possibly available should be made. DeShaun Watson wants out of Houston, and would be a fantastic option to replace Ben. Chances are the Steelers will promote Mason Rudolph when Ben is finally finished. It is the Steeler way.
One player Roethlisberger has said he wants back is JuJu Smith-Schuster. Now, the Steeler way only goes so far with a salary cap. Will Ben's words play a factor in this decision? They have before. Just ask Randy Fichtner.
JuJu, and now Chase Claypool, have drawn the ire of some in the Pittsburgh media for their comments, social media presence, and dancing. Yes, dancing.
My favorite player as a kid was Lynn Swann. I used to love when he reverse spiked the ball over his head when he scored a touchdown. That was pretty flashy in those days. Ernie Holmes, a famed member of those 70's Steelers shot at trucks from an overpass.
Much more recently players like Antonio Brown and Le'veon Bell became distractions too big to deal with. Bell basically quit in order to make more money elsewhere. Brown went completely over the top on social media, but also threw tantrums on the sideline. Both were really productive players.
The Steelers tolerated all of this behavior. Those players were part of the family. The Steelers protect family.
Of course the Steelers had plenty of players that simply played the game. John Stallworth, Jack Ham, Franco Harris, Troy Polamalu, and Heath Miller come to mind as those types of players.
I don't particularly care one way or the other. We are in an era where defenses rush the length of the field to pose as a unit after a turnover. It is what it is. Every team has players like that.
JuJu is still young and lacks maturity. He loves video games. He evidently likes Tik Tok. He likes to have fun. That, for some reason, has put him in the crosshairs of certain media members in the 'Burgh.
Here is what else I know about JuJu. He plays hard between the white lines. He may not be a true number one receiver. Sure, he was better with Antonio Brown on the other side. Who wouldn't be? But the guy takes hit after hit because he looks to make every yard. He is more than willing to go over the middle. And after watching him at USC in college, I can assure you he wants to win.
There is a lot wrong in the locker room, which is one reason I thought i new voice was needed. One of the problems in the locker room is not JuJu not wanting to win. One of their problems is not JuJu having a poor work ethic. People comparing him to Antonio Brown are way off base.
Another positive about JuJu is that he cares about his community and people less fortunate than him. His foundation has raised a lot of money for a lot of causes. Amazingly, some in the media still find fault with that because he always makes sure to film it. Does that mean any less to the people benefitting from his gestures?
JuJu does worry about his "brand". So what? He is trying to make the most out of what is typically a short career in the NFL.
JuJu plays extremely hard, and the Steelers typically reward that. Whether he will accept an offer from the Steelers remains to be seen.
Other free agents must be dealt with as well. Mike Hilton, Cam Sutton, Bud Dupree, and Alejandro Villanueva are four additional big ones. The Steelers—as any team would—will prioritize their concerns and work from there.
Anyone shocked that Ben Roethlisberger will lead an offense coached by a promoted Matt Canada, with Mike Tomlin once again captaining the ship just hasn't paid attention for the past 50 years.
Will the Steelers methods pay off next season? Or will next year be one final disappointment for all concerned?
From the original Rooney, Art, to son Dan, and now grandson Art, Jr. the Steeler way has been the only way.
Two Cent Takes
College Football
~Alabama is a machine. I said early in the season they were two touchdowns better than everyone else. I underestimated them. More like three touchdowns.
~I would love to see Najee Harris in a Steeler uniform. I can't imagine him dropping that far in the draft.
~Ohio State DB Shaun Wade was easily the most disappointing player on the field. His whole year was not very good. A sure first rounder at the start of the season, Wade may drop to the third.
~DeVonta Smith may be the best college receiver I have ever seen. If not for injuring his hand, Smith may have gone for 400 yards receiving vs Ohio State.
~Another Steelers draft possibility is Alabama QB Mac Jones.
Moving Mac Jones up my Big Board. Dude is cut up. pic.twitter.com/vVbPT5MxAF

— Big Cat (@BarstoolBigCat) January 12, 2021
He is already built like the current Steelers QB.
College Hoops
~COVID-19 is still making things tough. Penn State missed 17 days. They returned to the hardwood Sunday at Purdue. The layoff showed. For much of the game the Nittany Lions couldn't throw it in the ocean. Penn State will have a tough time finding wins in this conference.
~John Calipari will soon go insane. Kentucky is 4-8, and it is quite easy to find a minimum of 4 more losses on their schedule.
~This weeks, ups and downs:
Draining 3's: Virginia, Ohio St, UCLA
Like a bad rash, Virginia just never goes away. Ohio State gets lost in the shuffle of a crazy good Big Ten. They shouldn't. UCLA lost to the Buckeyes in mid December. The Bruins have been rolling ever since.
Laying Bricks: Illinois, Syracuse, San Diego State, Rutgers
Illinois is as talented as any team in the Big Ten, yet they don't play like it. The bell may be tolling for Jim Boeheim at Syracuse. After beating UCLA to open the season the Aztecs made us think they were for real. The Mountain West is making us think they are not. Rutgers has lost four straight, and the Big Ten is not a great place to "get right".
Breaking the Press: Pitt, Colorado, Utah State
In a weakened ACC, Pitt is starting to make some noise. Colorado is underestimated on a yearly basis. Utah State got off to a slow start, but now is taking charge in the Mountain West.
NHL
~It is beyond early, yet with only 56 games this season, the NHL East is going to be a wild ride.
~Once again, the Flyers have the Penguins number in Philadelphia. The Flyers looked great, and have the best young goalie in the game in Carter Hart.
~The Pens got in the win column on Sunday. They still aren't fast enough to deal with many of the teams in the East division. They need Evgeni Malkin to wake up from his slumber, and for Tristan Jarry to play like a number one goalie. In fairness to Jarry, it would help if the defense would step up.
NBA
~James Harden orchestrating a trade to Brooklyn to form a sort of "Super Team" with Kyrie Irving and Kevin Durant is everything that I hate about the NBA.
NFL
~The Jets hired Robert Saleh as their next head coach. Now all eyes are on New York to see what they do with that #2 pick. Odds seem to favor them sticking with Sam Darnold at quarterback, unless someone knocks their socks off with an offer.
~The Eagles fired Doug Pederson, which took a week too long in my opinion. The organization seems a bit dysfunctional. Rumors say the coaching search has been a circus. With Pederson gone it appears Carson Wentz may yet have life in Philadelphia.
~The AFC has Josh Allen, Tua Tagovailoa, Sam Darnold, Baker Mayfield, Joe Burrow, Lamar Jackson, Justin Herbert, and Patrick Mahomes. I'm not sold on a few of those guys, but where are the NFC's young, dynamic quarterbacks? Other than Kyler Murray, name me one.
NFL Playoffs
~Nobody is playing better than Aaron Rodgers. He can still move a little, still has a great arm, and seems to have regained his motivation. The frozen tundra may very likely be just that next Sunday. Let's see if the Pack can order up some snow.
~The Rams must figure out if Jared Goff is their quarterback going forward. He had an injured hand, but doesn't come across as the toughest dude in the world. Sean McVay didn't exactly give him a ringing endorsement after the game.
~Steelers fans should recognize this Buffalo Bills team. It is what the Steelers were when they won. Josh Allen, in particular, reminds me so much of Ben Roethlisberger when he was young. Allen can run to run, can run to scramble out of trouble, and can extend plays. He sometimes throws wobblers and definitely makes throws you wouldn't recommend, but he gets the job done. Fun team to watch, and they aren't going away anytime soon.
~Lamar Jackson cannot throw the football. Never could. When teams cut his legs off(figuratively), he is done.
~Patrick Mahomes stubbed his toe, then left after a hit to the neck left him woozy, to say the least. It cost me a 4-0 week, as the Chiefs had to rely on seldom used backup Chad Henne to lock this one up. And, man, did Andy Reid show he had no fears by going for a 4th and 1 at midfield to seal the game. There is no doubt in my mind that Mahomes will play next week, and the Chiefs will need him to play.
~It is noticeable that the Chiefs can win with a petulant receiver like Tyreek Hill, yet the Steelers never could with Antonio Brown.
~Apparently Le'Veon Bell has locked down the third string ripening back position in KC. Kudos Lev.
~The Browns aren't going anywhere. As a matter of fact, I would say they are the odds on favorite to win the AFC North next year. They could use a couple defensive upgrades and a true number one receiver not named OBJ. However, that offensive line is impressive and Nick Chubb I'm sure would concur. I still think Baker Mayfield is average, but with another weapon he could be better. It is Cleveland, so stay tuned. They have been known to screw things up.
~It is very hard to beat a team three times in a year, especially with a quarterback that just doesn't have it anymore. Drew Brees is retiring. He just can't get the ball downfield anymore. It's time. In a close game, he simply didn't have any bullets left in his gun to take out another legendary quarterback on the other side.
~Perspective is a funny thing. Steelers fans, myself included, complain about Mike Tomlin's results while having a Hall of Fame quarterback. The Steelers have two Super Bowls in that timeframe. Sean Payton, often termed a genius by many in the media, has one Super Bowl in all those years with Hall of Famer Drew Brees. I've said for a long time I think Payton is overrated. Too cute too often, and falls too short too often.
~I speculated before the playoffs started that I thought the Tampa Bay Buccaneers were playing really well. I also speculated that it was very easy for me to picture Tom Brady making another Super Bowl. The Bucs were aided by 4 turnovers by the Saints, and used a pounding running attack on Sunday. Brady was good, but not spectacular. Look for a similar game plan Sunday. Ronald Jones—out of USC—has become a real load. Sprinkle in some Leonard Fournette and they can wear a defense out. The Bucs and Brady have a real shot in Green Bay.
~When Tony Romo started announcing I swear I was the only one that didn't like him. Then he grew on me, and I came around to view him as most did. I'm starting to think I was right in the first place. On Sunday Romo was loud, obnoxious, and talked over Jim Nantz and the action on the field. It is annoying. Maybe COVID-19 took good Tony and gave us back bad Tony.
~I would much rather listen to Troy Aikman. Aikman is laid back, knows the game, and actually won something while in Dallas. He even makes Joe Buck easier to listen to.
Championship Weekend Predictions
The last team to make the Super Bowl in back to back years was New England in 2018 and 2019. They were quarterbacked by Tom Brady. The last team to win back to back Super Bowls was New England in 2004 and 2005. Those teams were quarterbacked by Tom Brady. This all leads me to…
Green Bay 28 Tampa Bay 31
Super Bowl in Tampa. Tom Brady. It's happening. 2020-21 could use a Hollywood ending in something. And anyone that knows me knows how much this pains me to type. I'm pretty sure everyone not in the Brady family is sick of seeing him in the Super Bowl. It's not just me, right? Right?
A Penny For My Final Thought…
I pride myself on being a fanatic. Sports fanatic, that is.
When your teams are winning there is nothing better. My teams aren't winning.
The Pittsburgh Steelers just finished turning 11-0 into a flat out embarrassment. They lost to the Browns in the playoffs. The Browns. From Cleveland. Without their head coach. The Browns.
The Pittsburgh Penguins looked completely outclassed in Philadelphia in the first two games of the truncated NHL season. The Flyers. From Philadelphia. Thank God the only person in the stands was this guy.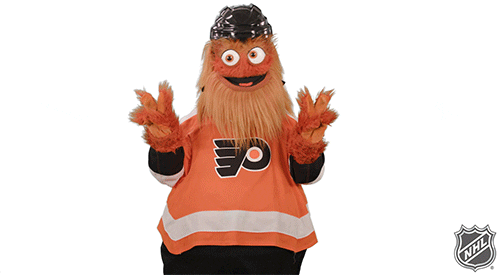 The Pens did win by shootout on Sunday, but I am not sold that this is a playoff team.
The Pittsburgh Pirates are still owned by this guy.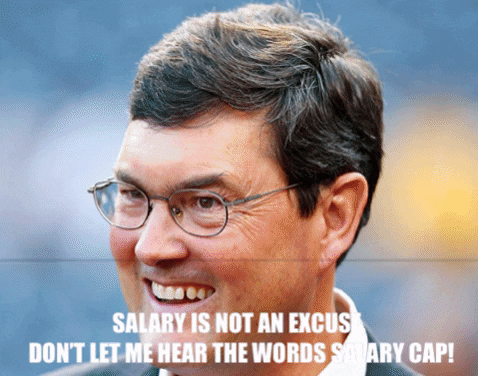 The Pirates may very well lose 110 games in 2021. They will do it with many players you have never heard of, and some you wish you never heard of. It will be a long, long summer.
College football ended last Monday with the national championship game. My USC Trojans would have been beaten by four touchdowns by either participant. Worse than that, this guy is still the head coach.
In the ESPN way too early top 25 for next year they had USC at #9. I assume they were drunk.
No problem. I still have Louisville basketball to cheer on.
The Cards were off to a great start. Only one loss and a #16 ranking. They would steam roll Miami, who was in last place in the ACC and missing four starters, then get ready for Florida State and Duke.
Miami 78 Louisville 72. C'mon man!
Sometimes the sports Gods shine down on you, and sometimes they kick you in the shins. Repeatedly.
If, like me, you are a true sports fanatic you power through the bad spells. Penn State football fans know. Steelers fans know. Eagles fans know. Jets fans, well, ok, they don't know. Pirates fans, if you are old enough, you kind of know.
Eventually better times are ahead.
The older I get, the more these kicks to the shins hurt.
Just my two cents…