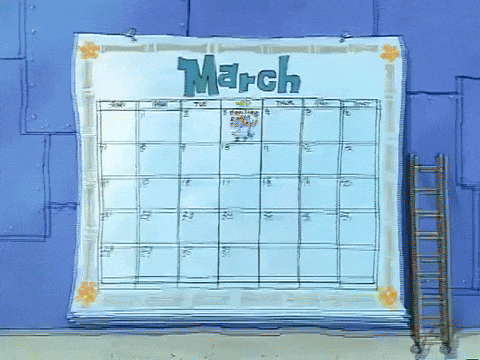 They threw an extra day in February, so a little extra patience was required this year. Finally, my calendar reads March. You know what that means, don't you? Madness. Well, this season it means more madness. Are you ready?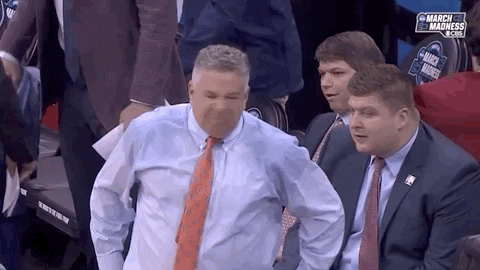 Such a kidder, Bruce. We know you are ready, just like every college basketball fan. Bubbles, buzzer beaters, and big games, and I'm sure we will find a Cinderella or two.
The power conferences have one more week of regular season games, while this week the small guys get their conference tournaments underway. The time when, literally, every team has one more chance to punch their ticket to the Big Dance. You can be 2-26, but you get one final chance to right the wrongs and hit the dance floor.
Let's take a Two Cent look around the country at each conference and what teams I think will be dancing a few weeks from now.
ACC
Sure shots: Florida State, Duke, Louisville, Virginia
Bubbling: NC State
NC State is only number 55 in the NET rankings. I hear they rely on this, even though nobody can figure it out. I think this is going to be a rare year for the ACC with just four bids. The Wolfpack will be out.
As for the prospects of this conference, I would never dismiss Coach K and his Blue Devils. It is the Florida State Seminoles that I think could make a run to Atlanta, the host of the Final Four. They go 12 deep and are as athletic as anyone in the country. My preseason national title pick was Louisville(made a little with my heart). The Cardinals will need to get super hot shooting from three to contend. They have far too many scoring lapses to win it all.
SEC
Sure Shots: Kentucky, Auburn, LSU, Florida
Bubbling: Mississippi St, South Carolina, Arkansas
Even though the computers like Arkansas, surely they will have a far too dreadful conference record to be considered. South Carolina falls short with the metrics as well. That leaves Ben Howland's Bulldogs. I think Mississippi State is currently on the wrong side of the bubble.
Kentucky was one of my preseason Final Four teams. I'm not backing off of that prediction. John Calipari always gets his teams tournament ready. This year is no different. Nick Richards has really maximized his potential this year, and the Wildcats have a three headed monster at guard with Immanuel Quickley, Tyrese Maxey, and Ashton Hagans. They also shoot foul shots really well, a must in the postseason.
Big East
Sure Shots: Seton Hall, Creighton, Villanova, Marquette, Xavier, Butler
Bubbling: Providence
With their latest victory Saturday at Villanova, I think the Providence Friars have played their way in to the tournament. They have beaten five ranked teams in a row, and that's got to be enough to try on a pair of dancing shoes.
This conference has been really good all year. Creighton was on fire until Sunday's loss to St. John's, and Villanova has that championship pedigree. This year, however, I think the best chance for a Final Four run comes out of South Orange, NJ. The Seton Hall Pirates have all the pieces necessary, including an underrated head coach in Kevin Willard. Myles Powell gives the Pirates a star who could carry them to six wins, ala Kemba Walker in 2011 for Connecticut.
PAC 12
Sure Shots: Oregon, Colorado, Arizona
Bubbling: USC, Arizona State, UCLA, Stanford
Of the four bubble teams, UCLA is trending in the right direction. The Bruins are red hot, finally buying in to Mick Cronin's style of play. They may still win the league, after sweeping the Arizona teams at home. Their problem is the computers hate them. Here is hoping the committee takes into account how hot this team is. USC is poorly coached, making the least of good recruiting classes. They also swept the Arizona schools at home. That may nudge them ahead of Arizona State, who I thought was a sure shot when the weekend began. Stanford, on the other hand, is well coached and makes the most of average talent. Stanford is 28 in the NET, so it's hard to see them being left out. I think UCLA gets in for sure, and at least one of USC(39 NET) or Arizona State(49 NET) will get in.
Colorado is a sleeper team for me, despite a lull the last two weeks. McKinley Wright is one of the fastest guards in the country and will catch teams by surprise. Oregon, with underrated coach Dana Altman, is the team that can make the biggest run. I think they are too reliant on point guard Peyton Pritchard to reach the Final Four. Finally, UCLA is not a team you want to see in your bracket.
Big 12
Sure Shots: Kansas, Baylor, Texas Tech, West Virginia
Bubbling: Oklahoma, Texas, TCU
Oklahoma, most likely, will be dancing. They got a big road win at fading fast West Virginia Saturday. Texas also got a big road win at Texas Tech. The Longhorns have a big road game at Oklahoma tomorrow. A win there would go a long way to earning a ticket to the Dance. TCU took out Baylor at home Saturday to keep a faint pulse. At the end of the day, I think Oklahoma and Texas both get in. Shaka Smart may survive at Texas if that happens.
Kansas is an obvious favorite to be the last team dancing this year. I'm not completely sold on the Jayhawks, in particular if a team takes Udoka Azubuike out of the game. I'm never sold on Baylor, but they always seem to pop up in contention. This year they took that pop up to the extreme. Well, I'm still not sold. I don't think the Bears have enough offense. They will play too many close games in the tournament, and that gives you more chance to slip up.
Big Ten
Sure Shots: Maryland, Michigan St, Wisconsin, Illinois, Iowa, Penn State, Ohio State, Michigan
Bubbling: Indiana, Rutgers, Purdue, Minnesota
Lets start with a simple fact: Minnesota and Purdue will need to win out to the Big Ten championship game in order to have a chance. I still think Rutgers gets in, but they are making it hard on themselves. A win at home, where they've been outstanding, against Maryland tomorrow night would seal the deal. I think Indiana gets to dance, but winning their last two home games would make things more comfortable for Hoosier fans.
Maryland is the best team in the Big Ten, and has the potential to return to Atlanta, the scene of their 2002 national title. I predicted Michigan State to be a Final Four team in my season preview, and I never doubt Tom Izzo's ability to get his teams through the tournament and to the Final Four. With a big win at Maryland Saturday night, Izzo has Sparty rolling.
One team that seems to have peaked too soon, or is suffering from my Two Cent jinx, is Penn State. The Ghost of Penn State Seasons Past has appeared and he's wearing a Patrick Chambers mask. The one problem this team has always exhibited was a difficulty in finishing games off. Now there is a laundry list of issues. The Nittany Lions have mental breakdowns, including players who repeatedly get technical fouls, showing a lack of discipline from Chambers. On offense they seem content to jack up threes and rarely work the post. The defense, which has been surprisingly solid, takes silly chances, plays with a lack of intelligence, and rarely boxes anyone out.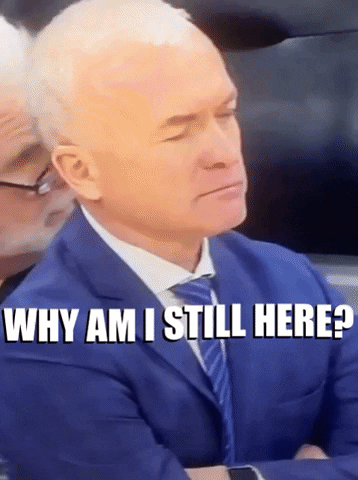 That's a lot of things to fix in a short period of time with a coach who has never shown the ability to do so.
Everyone Else
For this section, I'll list all the "smaller" conferences and the teams from each that I think will qualify for The Dance. The fun with these conferences is that you could go 15-1 in conference, but you still need to win the conference tournament.
Tournament Champ in bold. Bubble teams in italics.
American East: Vermont
American Athletic: Houston, Cincinnati, Wichita St, Memphis, Tulsa
Atlantic 10: Dayton, Rhode Island, Richmond
Atlantic Sun: Liberty
Big Sky: Northern Colorado
Big South: Winthrop
Big West: UC Irvine
Colonial Athletic: Hofstra
Conference USA: North Texas
Horizon: Wright St
Ivy: Yale
Metro Atlantic: Siena
Mid-American: Akron
Mid-Eastern: North Carolina Central
Missouri Valley: Northern Iowa
Mountain West: Utah St, San Diego St
Northeast: St. Francis(PA)
Ohio Valley: Belmont
Patriot: Colgate
Southern: East Tennessee St
South land: Stephen F. Austin
Southwestern Athletic: Prairie View A&M
Summit: South Dakota St
Sun Belt: Little Rock
West Coast: Gonzaga, BYU, St. Mary's
Western Athletic: New Mexico St
Of the single bid leagues listed above, Northern Iowa, East Tennessee State, and Stephen F. Austin would warrant at large consideration. My Cinderella Final Four preseason pick, Utah State, will beat San Diego State for the Mountain West crown. They may need to after a bad loss at New Mexico Saturday.
In the End
Something teams on the correct side of the bubble worry about this time of year are bid stealers. Bid stealers slither in and steal tickets and pop other team's bubble.
With that said, the teams I feel are the proverbial "last in" and thus in the most danger of bid stealers are the following(listed from most likely to get bumped to least likely).
Texas, Cincinnati, Wichita St, Utah State, Rutgers, Arizona St, Stanford, USC, and St. Mary's
I typically find criticism with the selection committee. Someone they left out. Someone seeded too high or too low. A creative matchup they say just "randomly" happened. I'm sure I'll find fault again this year, because that's part of the charm of Selection Sunday. We are complainers, and we will complain.
I don't envy the committee this year. With parity running rampant throughout college basketball you could really argue that 25 teams should be on the bubble for 3 or 4 spots. And seeding, my God, seeding. This year the 4 seeds won't look a whole lot different than the 8 or 9 seeds. And the 7 seeds could swap out with the 12 seeds and nobody would blink.
These are my Two Cents on the topic. To paraphrase Billy Joel, I may be wrong or I may be right, but if it's madness you're looking for…well, then with all due respect to Kenny Loggins…this is it.
February 29 be damned, March Madness has arrived.
Two Cent Takes
Baseball
~The Pittsburgh Pirates are 2-7 in Spring Training, with a -30 run differential.
foreshadowing

Foreshadowing is an advance sign or warning of what is to come in the future.
What fun we'll have at the old ball park this summer.
~Andrew McCutchen will not be ready for opening day for the Philadelphia Phillies. That's bad news because the Phillies were 3rd in OBP from the leadoff spot with McCutchen and 29th without him last year. Plus that means Jay Bruce must play left field.
~The Phillies have Vince Velazquez and Nick Pivetta vying for starting spots in the rotation. That can't make Phillies fans feel warm and fuzzy.
~The Astros have been brutalized by fans everywhere they go this spring. Will they shine taking the "heel turn", or will they shrivel under the pressure of constant hate thrown their way?
NHL
~ The Pittsburgh Penguins made a bunch of moves at the trade deadline last week. Those moves have yet to produce a win. The Pens are on a six game losing streak, including three in a row on the West Coast to inferior teams. Not that goalie is the prime issue right now, but it's time for Mike Sullivan to pick a goalie and stick with him. Tristan Jarry would be my choice at this point.
~While the Pens made bold moves and are floundering, the Philadelphia Flyers pretty much stayed the course and are, well, flying. As in right past the Pens and onto the heels of first place Washington. The Flyers have won six straight and put themselves in the comfort zone as far as making the playoffs. In this division it's only a stone's throw from first place to out of the playoffs.
College Football
~Alabama lost their long time strength and conditioning coach, and you would have thought the world was ending. I'm pretty sure Nick Saban is capable of finding a competent replacement. If Alabama should happen to drop off, it won't be because of the strength and conditioning coach leaving. Let's get a grip.
***edit*** Saban has hired former Indiana strength coach David Ballou. I guess we can start sleeping again.
~The details of James Franklin's contract extension were revealed. Franklin will make an average of $5.9 million plus incentives through 2025. The interesting thing to me is the buyout. It is $5 million this year, then drops to $1 million after. I've long said that I think Franklin is always looking. $1 million won't prohibit any other NFL or college team from luring Franklin out of Happy Valley.
~The NCAA proposed a new two minute replay limit. File this one under "I'll believe it when I see it".
NFL
~Prospective NFL stars have been hanging out in Indianapolis this past week trying to run really fast, trying to jump really high, trying to pee in cups, and trying not to sound like an idiot during interviews. I get the importance of the combine in the current world of NFL football, but I don't care to watch it. I assume I'm in the minority as it is locked in to a prime time TV slot.
~Where will Tom Brady play next year? Who cares. I'm sick of hearing about it. "Those close to Brady…", "Inside the Patriots locker room…", "Brady's kindergarten teacher said…". Shut up! Vegas, LA, New England, whatever. He will still be a 42 year old quarterback at the end of his career.
~The, ahem, face of the XFL had three interceptions Sunday. Here were the thoughts of the defense(NSFW).
"Get Landry Jones the FUCK outta here!"

The Houston Roughnecks are ruthless 🤣🤣🤣🤣 pic.twitter.com/NeOax2kwYb

— Eagle-Eyed Social Media User Dan Why-Ner (@DanWeiner) March 1, 2020
The Steelers thought the same thing.
A Penny For My Final Thought…
From the average NFL players' perspective the proposed CBA deal the owners have put on the table should be appealing. It would increase revenue for the players by $5 billion over the ten years of the contract. Also, it would increase rosters from 53 to 55, active game day rosters from 46 to 48, and practice squad rosters. It would improve rookie contracts and increase minimum contracts by 20%.
My beef is that the money that is already in the game should be more than enough for everyone. Football is easily the most popular sport, but it does have flaws. So why add more?
At the current 16 regular season games the first couple of weeks look like warm up games. It takes most players a couple weeks to hit their stride because they don't play during the preseason. Additionally, increasing the number of playoff teams is silly. Who wanted to see Duck Hodges in a playoff game last year? With the increase in playoff teams that's what you would have. You might get some more exciting playoff games, but most likely you would just water down your tournament.
The superstars in the league realize they don't need the extra money involved in this CBA. Their main concern is the stress another game will put on their bodies. They aren't wrong. The NFL has continued to work on helping retired players with medical issues they have due to the beating they took during their playing days. That help has been insufficient to this point. Many of these current players know that could also be their fate.
Superstars like Russell Wilson, Aaron Rodgers, Richard Sherman, and Michael Thomas have spoken out against this deal. Nobody, however, put it quite like Maurkice Pouncey. Hide the women and children, and listen for yourself(Definitely NSFW).
Maurkice Pouncey is strongly against the CBA. He posted this (NSFW) a couple hours ago:

"I vote no. Our NFLPA, the dudes at the top, the leaders, that's f'ing bs. F that. They're not looking out for the best of the players. If y'all want my vote, the Pouncey twins vote no." pic.twitter.com/hp4AqlG7Qu

— Brooke Pryor (@bepryor) February 26, 2020
Okay, so Pouncey is a little rough around the edges, but his message is accurate.
This deal will ultimately pass, and most will forget about it. The players will play. The fans will watch. The ultra rich will get ultra richer. Football will still be very popular. That won't make this decision correct.
Remember that more games will lead to more guys like Duck Hodges playing meaningful snaps. Can you say XFL? No thanks.
Just my two cents…