Just as it is hard to believe Halloween is right around the corner, it is equally unfathomable that college football is firmly in the second half of its season.
Reflecting on my predictions from the beginning of the season, I am not sure exactly what midterm grade I would receive. Maybe an A for effort. Or is that an E?
USC looks like a horrible overreach by a homer. The Trojans look more like a Sun Bowl team than a championship team.
Texas has a loss, but still has a legitimate chance at a playoff spot.
Penn State remains undefeated, as everyone knew they would be with that schedule. The Nittany Lions, however, have not made fans feel overly confident about their team. This week will be James Franklin's best chance to get the monkey off his back by beating Ohio State on the road.
Georgia is my surest shot to make the playoffs, despite not looking great in a lot of games. The Dawgs schedule is incredibly easy, and running the table seems inevitable.
Based on those facts, I guess I would get a needs improvement. 
What about our power five conferences? What do the progress reports look like for these teams?
ACC
Promote to national championship level.
Florida State: The Seminoles offense tends to worry me due to the lack of creativity. The Seminoles win over LSU to start the season has lost a bit of its luster due to LSU's lack of any defense. This week's game versus Duke may be the Seminoles most difficult opponent. Their inclusion in the playoffs will then come down to the ACC Championship game against North Carolina. Hopefully for Seminole fans their war chant works better than the Atlanta Braves war chant.
North Carolina: The Tarheels are trending up since the beginning of the season. Having Heisman hopeful Drake Maye at quarterback keeps North Carolina's playoff hopes quite feasible. Someone keep Mack Brown awake…or not. Just let him keep humiliating the NCAA into doing the right thing.
Promote to ACC Championship level.
Duke: The Blue Devils are a great story, and I am pretty sure Coach K has nothing to do with it. Mike Elko has done a great job at maximizing his talent. They won this week against disappointing NC State with a backup quarterback in place of the injured Riley Leonard. The Devil defense has been impressive. The warm and fuzzies could disappear with games remaining at Florida State, at Louisville, and at North Carolina, or the Blue Devils could be the ultimate surprise spoiler.
Shows Improvement
Louisville: Despite a bad loss at Pittsburgh Saturday, the Cards have been quite the revelation in Jeff Brohm's first year at the helm. Brohm is one quarterback away from having a really good team. Does Brohm have any eligibility left? Louisville has always had good skill players, but the defense has been better than usual so far. Ten wins is still within reach, which would be a remarkable turnaround in the 'Ville.
Promotion in danger
Clemson: Clemson has almost become an afterthought. The Tigers still haven't overcome the loss of its two top coordinators, nor have they found their next stud quarterback. Dabo looks more like Dumbo these days.
Notre Dame: Lincoln Riley's mess of a USC team may have staved off the vultures in South Bend for the time being. The defense has been spotty for the Irish, and the offense is downright putrid most days. A relatively easy schedule should allow the Irish to feel pretty good by season's end.
Fail
Pitt: Maybe I should say Pat Narduzzi. Oh, who am I kidding, Narduzzi would just tell the teacher it was someone else's fault. Narduzzi hung his season on 6th year senior quarterback Phil Jurkovec. Turns out he was in his sixth year for a reason. He stinks. Don't tell him I said that. I'm not here to make people cry. After finally switching to Christian Veilleux the Panthers finally got back in the win column. At 2-4, with games left against Notre Dame, Duke, and Florida State, the struggle to .500 is real.
Miami: Mario Cristobal is going to bring Hurricane fans to their knees. If only he could have ordered his quarterback to his knees last week. A team, now demoralized and questioning its leader, is on a collision course with the Sun Bowl. Of course, that's an upgrade since they haven't been to a bowl game since 2020. They are 1-7 in their last 8 bowl games, all lower level bowls but one. Cristobal was supposed to pull Miami out of this quicksand. Instead, he has managed to make them sink even further, and become an even bigger laughingstock.
Incomplete
Every other team gets an incomplete, and really, does anyone care?
Big 12
Promote to national championship level.
Oklahoma: It turns out the Sooners caught a break when Lincoln Riley left for LaLa land. Brent Venables is showing how to build a complete team, you know, defense and all. By beating Texas at the state fair, Oklahoma is now in the driver's seat to win the Big 12. The only problem will be a likely rematch with a loaded Texas team in the Big 12 Championship. Beating a good team twice in a season is tough to do. Either way, a playoff appearance isn't that farfetched.
Texas: As long as Texas doesn't get Sarkisian'd in a game they should win, the Longhorns will get to take another shot at Oklahoma. And I don't think even drunk Sarkisian would lose to any of their remaining opponents. If Texas beats Oklahoma in the Big 12 Championship, the Longhorns will have the best out of conference win —at Alabama— of any one loss team in the country.
Shows Improvement
West Virginia: Although the Mountaineers lost last Thursday night in a freak ending at Houston, they are on a path to save head coach Neal Brown's job. Even if West Virginia only wins its home games —and they will be favored to— that will give them 7 wins and a bowl bid. Fire the shotgun, Coach Brown will still be around.
Fail
New Kids on the block: No, no, not you Donny and Mark. You can go back to, ahem, acting. I am talking about UCF, Houston, Cincinnati, and BYU. These teams are a combined 2-10. Subtraction by addition never works.
Incomplete
Everyone else: This league is terrible this year. Baylor continues to regress. TCU has regressed. Texas Tech is disappointing, as is Kansas State. Iowa State and Oklahoma State are playing better of late, but —say it with me— does anyone care?
Big Ten
Promote to national championship level.
Ohio State: Of the top three teams in this league, the Buckeyes are the only one to have played a big game. Ohio State beat the ten players that chose to take the field for Notre Dame on the last play of the game. And we still aren't sure Notre Dame is all that good. Yes, Lincoln, I know you think they are really good. This Saturday someone will be demoted back to regular Big Ten status when the Buckeyes host Penn State. Will Kyle McCord have any success against a stout Penn State defense? Will Ryan Day scream into a microphone about the comments Joe Paterno made about his team?
Michigan: I think the Wolverines are good. Recent past success would lead me to believe that, but how would I really know? Michigan has played nobody. Jim Harbaugh has been so bored he skipped the first three games and takes selfies with his players during the game. He likes this schedule so much he was pumping up Tom Allen's coaching skills right after Michigan scored 52 unanswered points. Why not keep elite coaches like Allen around for your merriment? Anyway, I am told that Michigan will be forced to eventually play Penn State and Ohio State.
Penn State: This is it, James. Your fan base has been patient long enough. You have a dominant defense and a five star quarterback, so this has to be the year you take down Ohio State on the road and/or Michigan at home. Much like Michigan, Penn State has played next to nobody. The offense worries me a bit. The Nittany Lions have two stud runners, yet neither has been able to have a breakout game. The receivers are pretty pedestrian. Points have come via long, methodical drives. Can the Lions do that against the big boys? If they do, Franklin may finally get his critics off his back. Well, probably not the fans who think Paterno should still be the coach, but all the others.
Promote to an actual Division I team.
Rutgers: Don't get me wrong. Rutgers still stinks. But God bless them for improving enough to beat most of these other ridiculous Big Ten teams. Winning home games in front of seven fans isn't easy. Kudos Scarlet Knights.
Demotion for the good of humanity
Every other team. The other 10 teams in this league range from putrid to really putrid. I was prepared to move Maryland to Big Ten contender level, then they lost to Illinois at home. Iowa may win 10 games while averaging approximately six points per game. I mean, for the love of Hayden Fry, this isn't 1974. Scoring is allowed. Purdue can't do it. Iowa can't do it. Minnesota's oars are all broken. Michigan State can't get visions of their former coach in his office on the phone out of their heads. Indiana players are even wondering why Tom Allen is still their coach. Wisconsin is more run than shoot, or is it more shoot than run, in their first year of a new system. Things are still really hazy for Northwestern. We would let Bret Beilema lead these teams out of our classroom, but he most likely would get stuck in the doorway. And that would irritate everyone except Brian Ferencz, who is used to being stuck and going nowhere.
Pac-12
Promote to national championship level.
Washington: This may very well be the best team in the league. Michale Pennix is now the favorite to win the Heisman Trophy. He has the best wide receiver group in the country. One thing that hasn't changed in the Pac-12 is that defense isn't a priority. That could be the Huskies demise at some point. Then again, the Huskies may outscore everyone, so it won't matter. And that environment on Lake Washington is absolutely electric.
Oregon: If Dan Lanning wouldn't be so into proving he is macho, the Ducks may be title contenders. Lanning keeps going for it on fourth down. Oregon keeps failing. It always costs the Ducks points. This makes Lanning not just an ass, but a dumb ass. Bo Nix is good. Oregon is good along the line of scrimmage. The Ducks don't have a great defense, so they are a perfect fit in the soon to be defunct Pac-12. A revenge match against Washington is a possibility in the Pac-12 championship provided Lanning doesn't macho his way out of any more victories.
Promote to Pac 12 championship status.
Oregon State: The Beavers are tougher than any other Pac-12 team. They lost a tough one on the road against Washington State, or you would be looking at a top ten team. As it stands, the Beavs can still stake a claim to the Pac-12 championship. If they don't stumble as favorites in their next three games, Oregon State ends the season hosting Washington and traveling across the state to Oregon. I wouldn't bet against a bitter Beavers team beating at least one of them. The Pac 2 would love to spoil the party.
Promotion in danger
UCLA: The Bruin defense is legit. Chip Kelly's new five star quarterback is not. If Dante Moore figures things out, the Bruins could run the table to reach ten wins. That may be more wins than fans in the stands for most home games.
Utah: Cam Rising has not played this year, yet the Utes are 5-1. Rising may return this week for the USC game. If he doesn't the Utes may stay stuck on 5 wins for a while. If he does return don't be surprised if the Utes become a bit of a spoiler.
Shows Improvement
Arizona: The Wildcats have three losses. One in overtime, one by a touchdown to one of the best teams in the country, and one in triple overtime. Jed Fisch knew he would have to swim upstream to rebuild this program. So far, he is navigating the waters nicely, which can't be easy in the desert.
Fail
USC: This Trojans team has looked lost since the opening kickoff way back in August against San Jose State. It isn't just the leaky defense, which is to be expected with a Lincoln Riley team. The worst part of this mess is the fact that there is constant chaos on offense.. Plays get in late, timeouts get wasted, receivers don't get open, the line blocks only occasionally, and the choice of players is somewhat curious. Riley is arrogant and thinks he is smarter than everyone else. He refuses to hire a special teams coordinator, and his special teams stink. He constantly tries to out-cute the opposition rather than let his good players be good. Maybe they aren't really good. It is hard to say at this point. Caleb Williams is phenomenal, but one man has only so much magic in his wand. This all looks eerily similar to the Clay Helton years. Remember when Helton won a Rose Bowl? Sam Darnold carried that team and covered up a lot of warts. Then the next year things went south. Hmm, sounds like these two years. Maybe I am overreacting. After all, Riley said his team was close, despite getting humiliated by Notre Dame. Despite nearly losing to both Arizona teams. Despite allowing Colorado to nearly come back from 27 down. Despite looking like crap in all but one game this season. Close? Sure, Clay, whatever you say.
October 15, 2023
Incomplete
Colorado is better. Deion has people parsing his every word. He loves it. Stanford and Cal stink and will soon get to fly across the country to stink. Arizona State is still trying to crawl out from the Herm Edwards rock they were left under. Washington State disappoints me. They are doing the yearly Cougar fade.
SEC
Promote to national championship level.
Georgia: Injuries? Yep. Complacency? Sure. Easy schedule that will make it hard for the Dawgs to lose? You bet. Georgia can worry about getting healthy and being ready to shine in the SEC Championship game. Brock Bowers, the all-world tight end, should receive votes for the Heisman Trophy. Georgia will face a flawed opponent there, too. Once again, the SEC will schedule another team into the playoffs. Nobody outside of Athens will be rooting for a three-peat.
Promote to SEC Championship level.
Alabama: Once again, Nick Saban is finding a way to win games. It sure ain't pretty. Jalen Milroe is getting better but still has a way to go before becoming a championship level quarterback. In most games, the Tide has nearly as many penalties as points. But they win. Tennessee, LSU, and at Kentucky provide some opportunities for losses. They also provide opportunities for Saban to stroke out on the sideline.
LSU: I didn't want to put the Tigers here, but who else is there? The Tigers defense is a sieve, but the offense is potent. With all of their flaws, which includes Brian Kelly's dance moves, a win at Alabama in a few weeks will put the Tigers back in the SEC Championship game. Unless…
Ole Miss: I don't trust this team. I love Lane Kiffin, but I don't think he has a good enough quarterback. A game at Georgia on November 11 will either push the Rebels off this list completely or propel them to SEC Championship status.
Shows Improvement
Missouri: Eli Drinkowicz has Missouri trending way up. He is a fourth quarter collapse while hosting LSU away from being undefeated right now. Even if Missouri only wins their home games, the Tigers will reach nine wins. That would be cause for a pretty stiff drink.
Promotion in danger
Florida, Arkansas, Tennessee, South Carolina, Kentucky, Auburn, and Mississippi State have all had varying degrees of success over the last five years. Tennessee is probably above the others, but all have fallen off this season. This is why the SEC is not nearly as potent as other years.
Fail
Texas A&M: Jimbo Fisher has to be the most overrated coach of my lifetime. He had one good year at Florida State and somehow has parlayed that into a far too lucrative contract in College Station. The Aggies appear doomed to lose at least five games again this year. Will Jimbo survive? Will the oil barons ask for some of the NIL money back that they spent on overhyped and under-coached players?
Incomplete
Vanderbilt: I guess the three writers who picked the Commodores to win the SEC were wrong. I assume they are also fired.
With six weeks left in the season, it is possible some teams will be promoted or demoted to new levels. Report cards are very fluid these days. Sometimes teams get motivated and start upgrading their work. Some give up and start turning in poor work. 
As for my report card. Well, I still have a good chance at getting three of my four teams to the playoffs. USC is letting me down. My heart wanted to believe the hype. Texas and Penn State still have hurdles to make those picks solid. Georgia just has to stay awake.
The funny thing is that as soon as it became clear USC was going to lose Saturday night, my partner the Two Cent Cracked Crystal Ball -- #TCCCB-- messaged me that he was headed to a Buddhist meditation retreat with his personal Zen master.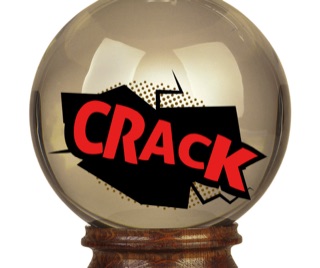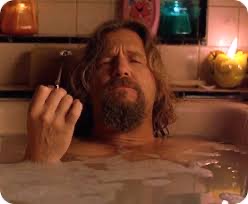 He usually just blames me for our bad picks.
Enlightenment sure is powerful.
Maybe Lincoln Riley will find enlightenment this week and turn the Trojans around. Otherwise, I may need to find my own Zen master or a bottle of really strong whiskey.
Two Cent Takes
College Football
~USC vs Notre Dame is the most iconic rivalry in college football. Even though my team got their butts kicked, it would have been nice to hear it correctly. NBC apparently can't cover any sport. Jac Collinsworth and Jason Garrett may be the worst announcing tandem of all time. The audio made it sound like they were calling the game remotely. The studio show led by Miss Giggles Maria Taylor is nearly unwatchable. And the Big Ten made a deal with this network? Fail.
~Cory Giger is a good dude who covers Penn State football. He asked a very poorly worded question this week, and James Franklin eviscerated Giger in one of the best responses you will ever see. I couldn't stop watching this.
Quite the scene from #PennState Football HC James Franklin's press conference this week ☠️ pic.twitter.com/5NDvegIh4s

— Happy Valley Insider (@PennStateRivals) October 10, 2023
~Two Cent Top Ten
Washington
Oklahoma
Ohio State
Florida State
Michigan
Georgia
Penn State
North Carolina
Oregon
Texas
NFL
AFC East
~Jets defense is for real.
~Miami is going to need better defense eventually.
~Would Belichick ever tank for a quarterback? He may not have to try.
~Bills sleepwalk through too many games. Can't trust them.
AFC North
~Cincinnati is going to have to gut out wins.
~Cleveland's defense is for real. Those white uniforms are not. Won a game with PJ Walker quarterbacking. That is a big plus in a tight division.
~Baltimore won another slogfest. That will be their season to a tee.
~The Steelers did not fire Matt Canada during the bye week. If you thought they were going to then you are a fool.
AFC South
~Jacksonville is ready to take off just like I thought they would.
~The Colts need to get Anthony Richardson healthy. The Gardner is about all out of wins.
~Good for Houston. Still rebuilding with a rookie quarterback, but winning games.
~How bad is Wil Levis that when Tannehill got hurt Sunday, Mike Vrabel called on Malik Willis?
AFC West
~I see the genius lost again, and his offense scored all of 8 points, and the quarterback he would fix threw for 95 yards. Being a genius is hard work. But being a fake genius seems pretty easy.
~Travis Kelce is such a good player. And tough. Now we can't hear about his great play without a stupid Taylor Swift reference. Enough.
~The Raiders beat New England, but lost quarterback Jimmy Garoppolo. I know, you stopped reading when you saw Raiders.
~The Chargers must beat Dallas if they want anyone to take them seriously.
NFC East
~The Eagles just aren't clicking. Having said that, they were the last team to suffer a loss. Parity rears it's beautiful head.
~Washington keeps finding teams worse than them on the schedule. That's a pretty sweet deal.
~Dallas is still looking for their first non New win. Could it come tonight?
~Tyrod Taylor just won't go away. After audibling to a run play with seconds left before halftime and costing his team points is the latest reason why he should go away. Although kudos to him for having his team in a position to win the game on the last play, which was interference for the record.
NFC North
~I'm not sure Detroit isn't as good as Philadelphia, and almost as good as Detroit. Magic happening in the Motor City.
~Minnesota stinks.
~The Bears stink more.
~Green Bay stinks slightly less than the other two.
NFC South
~Are we sure someone has to win this division.
~I love, love, love the old school Tampa creamsicle uniforms.
~Derek Carr threw for 353 yards and the Saints scored 13 points. Not good.
~Atlanta desperately needs a quarterback.
~If Carolina gets the first pick in next year's draft they won't have enough phones to take all the calls that will be coming in.
NFC West
~Brock Purdy finally looked like I thought Brock Purdy would look. Makes a difference when McCaffrey and Deebo are out.
~Seattle plays so hard every game. But again, how much can Pete Carroll get out of Geno Smith?
~The Rams are so much better than I thought they would be. The Steelers visit next week.
~I'm still flabbergasted that Josh Dobbs is a starting NFL quarterback. Guess if you are tanking then that is a good choice.
~The NFL rules, and subsequently the refs calling the penalties for unnecessary roughness are making games hard to watch and changing outcomes.
what a call. was this unnecessary roughness? pic.twitter.com/Tiy5zmLLMb

— Annie Agar (@AnnieAgar) October 15, 2023
NHL
~Why is Tom Wilson allowed to still be in the NHL. He's beyond goonish, and it is a bad look for the NHL.
Tough guy Tom Wilson going after Gumby w/ 20 seconds left is on brand pic.twitter.com/CW0oXWr86U

— Adam Crowley (@_adamcrowley) October 14, 2023
~The Pens fans have a great tradition when victorious in Washington. This time they put a bit of a twist on it, letting the football team know they had a request.
They chanted Fire Canada.
😂😂😂

pic.twitter.com/2fpqi6ymjR

— Colin Dunlap (@colin_dunlap) October 14, 2023
MLB
~The Phillies are going to win the World Series. They become a different team once the playoff lights go on.
~Bryce Harper made a base running error in game two. Phillies fans went bonkers. He then proceeded to put the team on his back. The Harper hate from some fans continues to baffle me.
~I think —Rob Manfred clearly doesn't— baseball needs to tweak the playoff format. Add an eighth team so teams don't have to sit for a week. Baseball is a rhythm type of game. It is repetitious. The layoff hurts those teams on a bye. It is not a reward. The Phillies finished 14 games behind the Braves. The Diamondbacks finished 16 games behind the Dodgers. As much as the underdog story is great fun, it makes the longest regular season in sports —162 games— meaningless.
~Having said all of that, the Braves are chokers. They shriveled against good pitching. Ronald Acuna reminded me of Pittsburgh Barry Bonds, MVP in the regular season and invisible in the playoffs. The Braves have made the playoffs in 21 of the last 30 years, yet only have 2 World Series championships. Chokers.
~Why Dave Roberts is still the manager of the Dodgers is baffling to me. He is the only person on earth that thinks you start Clayton Kershaw in the playoffs. Then with their backs to the wall, he relied on Lance Lynn, who gained 80 pounds from the last time I saw him pitch.
~This Texas team almost seems to be on a mission. I said last week I thought it would be a rematch with the Phillies and Astros. Texas may just have something to say about that. The Rangers already stole home field advantage with their game one win Sunday night. The Bruce Bochy effect is in high gear.
The Weekly Shiny Penny
Pittsburgh baseball fans haven't had much to cheer about lately. But every October 13, a diehard group of fans gather at the site of Forbes Field to listen to a full replay of game seven of the 1960 World Series and the greatest moment in Pittsburgh Sports history, the Bill Mazeroski walk off homer to beat the big, bad Yankees.
This is today. And every 13th of October at 3:36 p.m. since 1960. Maz never fails to clear that Forbes Field fence where they gather to hear the entire broadcast leading up to it.

Only in Pittsburgh.

Greatest hit in baseball history.

Maz himself is 87. Happy Maz Day, everyone. https://t.co/njlS9OMqbA

— Dejan Kovacevic (@Dejan_Kovacevic) October 13, 2023
A Penny For My Final Thought…
So, when James Franklin wasn't murdering —figuratively speaking— a reporter, he had something else interesting to say at his weekly presser.
Franklin said they would continue to schedule "down" in their out of conference games. He also rolled Michigan under the bus as doing the same thing. He isn't wrong. Michigan paid UCLA to pull out of a home and home series to take place last year and this year.
Many teams are scheduling this way.
It sucks.
We get so few great intersectional games these days.
I give my USC Trojans credit. They already know they have Notre Dame on the schedule every year, but still scheduled LSU next year and a home and home with Ole Miss in 2025-26.
Alabama always schedules an early season tester. The last two years it was Texas.
Ohio State scheduled Notre Dame the last two seasons.
Florida State and LSU played a two game series, as did Miami and Texas A&M.
Franklin's excuse for not scheduling tougher games is that the goal is to go undefeated, and easier out of conference games make that goal more likely.
James, James, James.
Talk about sounding like a wuss.
He said the conference schedule is tough enough to navigate. Has he seen how bad the league is right now? Maybe next year his argument has merit, but certainly not this year. The Big Ten couldn't be any easier to navigate than it is right now.
Moreover, nobody is saying you have to schedule Alabama, Florida State, and Clemson. Find teams like Boston College, Syracuse, or NC State. Playing West Virginia was perfectly fine. These teams are legitimately division I teams. But scheduling UMass, Delaware, Akron, etc. is unacceptable.
Alabama has UT Chattanooga later this year. Georgia plays Tennessee-Martin and Ball State. Michigan replaced UCLA with Hawaii. They also have powers like UNLV, Bowling Green, and East Carolina on the schedule.
I could go on and on.
The powers that be need to incentivize playing a tough out-of-conference schedule. Fans deserve good games. Players deserve to be challenged by good competition.
If you are going to schedule Cal San Luis Obispo, then you are going to lose points toward making the playoffs.
Should be simple.
 Play good teams. Challenge yourself.
It would make some coaches uncomfortable. Good. Comfort is overrated.
If you want to schedule a team like UMass the fans should get in free. Maybe that would stop teams from scheduling like this.
The 12 team playoff may allow teams to schedule a bit better. Teams could lose one more game in that scenario and still make the playoffs.
The expanded conferences won't help scheduling. The conference schedule will be exponentially more difficult. More teams will ease the out-of-conference schedule.
It is a shame.
Fans deserve better games. Players should want tougher competition. Playing in big games gives players exposure they may not have gotten otherwise.
James Franklin is wrong on this, and saying it out loud makes it that much worse.
He looks weak.
All of these teams doing it look weak.
Weak is a very bad look for a head coach and his program.
Just my two cents…