Tom Brady.
Peyton Manning.
That is the list of quarterbacks who have won a Super Bowl at age 39 or older.
The Pittsburgh Steelers are hoping that Ben Roethlisberger will be added to that very short list on February 13, 2022 at Super Bowl LVI. If that happens, and with Valentine's Day being the next day, a lot of celebratory Steelers babies may be brought into the world nine months later.
Slow your roll guys. A lot of things have to happen to get to that point. And a lot of those things may be too much to ask of a 39 year old quarterback that looked just a tad brittle last season.
Or is it?
Of much bigger concern—and it surely ties into the 39 year old QB—is the offensive line. The success or failure of the 2021 season hinges on how well the Steelers offensive line plays.
Will Zach Banner stay healthy? If he does, what level of play will he produce?
Should rookie Dan Moore take over for Banner? 
Is Chuks Okorafor going to be able to adjust to protecting Roethlisberger's blind side?
How Much can be expected from rookie Kendrick Green at center?
Trai Turner is a regular Pro Bowler when healthy. Will he stay that way?
Kevin Dotson, the target of much of head coach Mike Tomlin's ire this summer, is the player I have the most faith in out of this bunch. Is that a good sign?
There is some veteran depth behind the starters, but they are behind the starters so expectations from guys like BJ Finney, Joe Haeg, and JC Hassenauer should be limited.
As the season draws near, there are far more questions than answers from this bunch. That is why I think the season's win total will be affected by the offensive line more so than any other unit.
Offense
Ben Roethlisberger's arm looked good in his only preseason action this summer.
Look at that pump fake from Ben Roethlisberger. Completely freezes the safety, lets Pat Freiermuth burst away for the TD. #Steelers pic.twitter.com/Qp8nAV7c5n

— Alex Kozora (@Alex_Kozora) August 22, 2021
That pump fake made me feel much better about Ben's arm than any throw he made.
The real worry with the 39 year old quarterback is whether that questionable offensive line will protect him well enough to last the full season.
Last season we saw a 'two yards and a flick of the wrist' style of offense. I realize the offense was designed that way, but Roethlisberger still looked really hesitant to hold the ball for any length of time. He also looked like an 80 year old man when he had to move around even a little. Can a 39 year old gain agility? Roethlisberger may need to if the offensive line fails him.
One reason to hope for a more productive offense is new offensive coordinator Matt Canada. Canada brings a new style of offense with more pre-snap movement. Hopefully he will be a breath of fresh air, and certainly he will be an upgrade from Randy Fichtner. 
The receiving corp is really solid. I don't think they are at the top of the league like some do, but they are really solid and really deep. James Washington—who spent training camp stumping for more work—being your fourth receiver isn't too shabby.
The Steelers have been searching for the next Heath Miller since his retirement five years ago. They may have found that player in second round draft choice from Penn State, Pat Friermuth. 
Pat Freiermuth x2️⃣

pic.twitter.com/NNIapcyCDL

— PFF College (@PFF_College) August 22, 2021

That is a welcome sight for Steelers fans who have become far too accustomed to watching Eric Ebron drop catchable passes. In the red zone a sure set of hands with Friermuth's size will be invaluable. 
The best change coming to the Steelers offense will be in the backfield. First round pick Najee Harris is going to be a stud. I will be more than happy to admit I was wrong to want Pittsburgh to draft an offensive lineman with their first pick. More often than not GM Kevin Colbert pushes the right button. By season's end Harris will most definitely be the right button. Anthony McFarland could be a nice change of pace fill in when Harris needs a break, but make no mistake Harris will be a workhorse. 
The presence of Harris will alleviate pressure from Roethlisberger. Hopefully gone are the days of Roethlisberger throwing 40 passes a game.
Again, all of these scenarios are dependent on the offensive line being, at the very least, average.
Defense
On defense, Colbert brought in some solid pieces in edge rusher Melvin Ingram and middle linebacker Joe Schobert.
Schobert, in particular, fills a gigantic need. He is a tackling machine who will also be trusted with the defensive calls.
Ingram will provide depth at the edge to go with all world TJ Watt and up and coming Alex Highsmith. Highsmith has been very impressive this summer. Watt will be fresh, as he held out of team activities awaiting his big payday. 
The front three is very solid, with some experienced depth in case of injury to the starters. The depth should also allow players to stay fresh. 
The same goes for the line backing crew. The starters could be absolutely dominant, and there is some quality depth behind them. 
That Steelers front seven should be one of the best in the league.
The secondary could cause Steelers fans some concern.
Minkah Fitzpatrick is a Pro Bowl safety with superior play making ability. He will be a force all over the field. His partner, Terrell Edmunds, will need to finally step up. Whether he is capable of more than what we have seen is questionable. Hopefully he is sick of being the weak link.
The corners have some veterans and some youth. Joe Haden has become a fixture at one cornerback position. He is getting older, and eventually he will lose a step. The Steelers certainly hope that doesn't happen this season. On the other side will be Cam Sutton. He was solid in the nickel and dime packages last year, but will be tasked with tougher assignments as a starter this year. Second year player James Pierre has been good in camp and will push for more time as the season progresses. Justin Layne could become a key player, and that should worry Steelers fans. Layne has been borderline disastrous.
A fearsome pass rush, which many expect, will help the back end of the defense. All in all, this could be a dominant defense.
Special Teams
RIP to #BerryBombs. Jordan Berry is out as punter, and Pressley Harvin is in. Harvin has a big leg and provides an athletic punter that is capable of running and throwing. Never a bad thing to give the other team something extra to worry about. Hopefully he will be more consistent than Berry, with superior hang time.
Chris Boswell is as solid a kicker as their is this side of Justin Tucker. No problems should be expected with the place kicking.
The return game should have potential. Ray Ray McCloud and Anthony McFarland have break away ability. Dionte Johnson could be a dynamic punt returner, ala Antonio Brown if the Steelers choose to use him in that role.
Coaching
I no longer wonder whether Mike Tomlin should be on the hot seat. His recent contract extension tells me he is perfectly safe. I sure would prefer fewer playoff flameouts. The whole no losing record thing is nice, but this league is about the rings. Roethlisberger is about to ride off into the sunset, and it is fair to wonder whether Tomlin made the most of having a Hall of Fame quarterback along with a lot of quality weapons at his disposal.
So rather than wonder, I just sit back and enjoy the words that come out of Tomlin's mouth. His "Tomlinisms" are entertaining if nothing else, and he is always working on his craft.
As far as Tomlinisms go, this may be my favorite one yet.

"We're still squirreling those nuts." 🐿 #Steelers @937theFan pic.twitter.com/EgmLmfnRSg

— Josh Rowntree (@JRown32) August 23, 2021
Squirreling nuts. Living in our fears. Standards being standards. The guy can talk. Let's just hope he got some tips on time management in the offseason.

How it will go
The Steelers schedule—on paper—is no picnic. They are going to have to dominate at home, where the schedule is much easier. 9-0 or 8-1 may have to be a must to win the AFC North, or at the very least make the playoffs.
That is possible with this home slate: Raiders, Bengals, Broncos, Seahawks, Bears, Lions, Ravens, Titans, and Browns.
The road schedule consists of games with the Bills, Packers, Browns, Chargers, Bengals, Vikings, Chiefs, and Ravens. Minus the Bengals, those are some brutal road trips. 
With that schedule, you can see why win predictions for the Steelers range anywhere from 6 to 11. 
It pains me to say, but I think the Cleveland(gulp) Browns will win the AFC North. That leaves the Steelers, Ravens, Chargers, Colts, and Dolphins(more on all of these teams below) battling for wildcard spots. 
I firmly feel the Steelers are a playoff team, but Super Bowl?
Well, that would require:
Limited injuries
Lots of sacks
Minkah magic
Run Najee run
Lots of end zone dancing from JuJu
Big Ben still in working order by season's end
Final Analysis
Tom Brady is some kind of cyborg, so I will skip over his Super Bowl at age 42. Peyton Manning, however, was a shell of himself when he won a Super Bowl at age 39 with Denver. By his own admission he did it with a great defense, a good running game, and a lot of crafty guile on his part.
Roethlisberger is in better shape physically than Manning was that season. Plus he has similar things around him in Pittsburgh as Manning did in Denver.
I don't suspect it will come to fruition, but I also don't think a Steelers Super Bowl run is as far fetched as others do.
Everybody loves a storybook ending. 
Could Ben Roethlisberger be a modern day Odysseus? He has always gravitated towards the dramatic. Remember the pinpoint bullet he threw to Santonio Holmes to win Super Bowl XLIII.
Of course, Odysseus had the fatal flaw of stubbornness. 
I am afraid Roethlisberger's fatal flaw could end up being his offensive line.
Winning season   ✔️
Playoffs  ✔️
Super Bowl  ❓❓❓
Despite Odysseus's fatal flaw, he was able to beat the odds and the Gods. Maybe, despite a potential fatal flaw, Ben Roethlisberger can beat the odds and the football Gods.
Two Cent NFL Preview
AFC East
Buffalo
Miami
New England
New York Jets
Two Cent Synapses
Buffalo has moved into elite status in the AFC. Josh Allen has taken his game to the next level. The Bills were close last year, and will look to take the last step. Will their running game be improved? I really like Dolphins head coach Brian Flores. I wish I liked his QB more. Tua Tagovailoa does not look like a championship quarterback. A quarterback that could start turning heads is New England QB Mac Jones, who will displace Cam Newton as the Patriots QB. The Pats will be better, but not good enough. Is Zach Wilson the answer in NewYork? This year will be too early for Jets fans to tell, but I am not so sure he is. 
AFC North
Cleveland
Pittsburgh
Baltimore
Cincinnati
Two Cent Synapses
If Cleveland screws this up, it will be one of the most Browns thing ever. They have the most talent in the division, and possibly the conference. Will Baker Mayfield improve on his best year or did he max out last year? The Steelers will stay on Cleveland's heels, at least for awhile. I just don't believe in Lamar Jackson's throwing ability, which ultimately will cost the Ravens. If JK Dobbins injury is season ending—first report says torn ALC—the Ravens could be in trouble. In Cincinnati the question is whether or not Joe Burrow physically survives his second season. He is good, but the Bengals are not.
AFC South
Tennessee
Indianapolis
Jaguars
Texans
Two Cent Synapses
The Titans and Colts both have tough schedules. I like both teams. I like both teams running game. I'm not fond of either QB. I will take Ryan Tannehill over Carson Wentz by a hair. Urban Meyer will be on brain aneurysm watch by week three in Jacksonville, where he is already finding out the hard way pro players can tune you out in a heartbeat. Trevor Lawrence should give Jaguars fans something to cheer for. The Texans will vie for the number one pick in next year's draft. Will DeShaun Watson be fitted for an orange jumpsuit or at least get suspended for goodness sakes?
AFC West
Kansas City
Los Angeles
Las Vegas
Denver
Two Cent Synapses
The Chiefs just keep rolling. Patrick Mahomes is still the best player in the NFL. It is super hard to stay on top year after year. Justin Herbert was my favorite rookie last season. He should vault the Chargers into playoff contention. What happens in Vegas stays in Jon Gruden's head, causing severe migraines. The Raiders/Jon Gruden pairing just doesn't seem to be working. Teddy Bridgewater won the QB job in Denver, which tells you everything you need to know about the Broncos.
NFC East
Dallas
Washington
New York Giants
Philadelphia
Two Cent Synapses
This looks like the weakest link again this season. First to .500 didn't even do the trick last year. Dallas figures to do enough—provided Dak Prescott stays healthy—to eke over .500. Look for a bounce back season from Cowboys running back Ezekiel Elliott. The Washington Football Team has a great defense and some decent offensive skill players. I'm not sold on Ryan Fitzpatrick doing enough to win the division, but it should be close. Saquon Barkley needs to stay healthy. If he does he will fuel the offense for the Giants. Daniel Jones, however, is not the answer for the Giants. Jalen Hurts also isn't the answer in Philadelphia, and the Eagles will be in that fight for draft pick number one and maybe their future quarterback.
NFC North
Green Bay
Minnesota
Chicago
Detroit
Two Cent Synapses
Aaron Rodgers got over his now annual offseason snit and will lead the Packers to another division crown. Will the defense be good enough to get them further? I think Dalvin Cook is one of the best running backs in the NFL. Kirk "Surrounded by plexiglass" Cousins just can't get to the consistency level needed to take the Vikings to the next level. Justin Fields is the quarterback in Chicago and will have predictable growing pains. Jared Goff may have finally found his level, the Detroit Lions. That level could lead the Lions to the number one pick in next year's draft.
NFC South
Tampa Bay
New Orleans
Carolina
Atlanta
Can Tampa Brady do it one more time? Yes, but he won't. The Bucs are head and shoulders better than the other teams in this division, so a division title should be easy. Can the Saints withstand all of the probable Jameis Winston interceptions? Alvin Kamala will need to have a big year in New Orleans. Sam Darnold gets new life with Matt Ruehle and Carolina. Playing with Christian McCaffrey will help Darnold and the Panthers start to turn things around. Atlanta is sputtering like a one winged Falcon to the end of the Matt Ryan era.
NFC West
Los Angeles Rams
San Francisco
Seattle
Arizona
Matthew Stafford will be in all his glory playing in LA. He will have really good receivers and should put up a lot of points. Aaron Donald and Jalen Ramsey lead a powerful Rams defense. San Francisco will go as far as Jimmy Garoppolo can take them. The 49ers have quality pieces almost everywhere else. The Seahawks and Cardinals will battle for a somewhat distant third place. I'm taking Pete Carroll over Kliff Kingsbury. The Seahawks will need Russell Wilson to lead. Arizona, with Kyler Murray and a slew of good receivers, could put up big numbers on offense.
Super Bowl Predictions
Predictions. Did I hear predictions?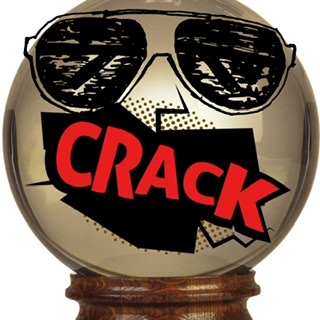 Two weeks in a row for this guy(#TCCCB). That's a lot to take. We did have a conversation prior to finalizing these picks. Here is the transcript of said conversation.
Me: Remember two years ago you predicted Phillip Rivers and the Chargers would win the Super Bowl? 

#TCCCB: Did I? I only remember picking LSU to win the national title when almost nobody else did. 

Me: Sure, but you did pick the Chargers, and Rivers played so well that season that he ended up in Indianapolis the next year.

#TCCCB: Eh, it happens. So who did win that year?

Me: Kansas City.

#TCCCB: So you mean I had the right division? Quit complaining. It is easy to get Mahomes and Rivers mixed up.

Me: And last year you and Bill Cowher were insane enough to pick the Steelers to win it all and I went along with it. Man, did I get a lot of heat for that pick.

#TCCCB: I remember my Alabama national title pick. I do vaguely remember Cowher stealing my NFL pick. But, hey, he's a Hall of Famer just like I will be some day so I was in good company.

Me: Um…yea. Hey, how long are you gonna wear those sunglasses.

#TCCCB: I've got an image to keep up. Something you wouldn't know anything about. And I want my other swag back, too. Remember how good I looked?

Me: Let's see how this year's picks go first. Losers don't get to have a swaggy image.

#TCCCB: I guess that explains that goofy USC shirt you are wearing.
Man, Crystal balls with an ego are hard to deal with.
Anyway, here is the Two Cent 2021 NFL Playoff Prognostications.
AFC Wildcard
Bills over Ravens
Browns over Chargers
Steelers over Titans
NFC Wildcard
Rams over Saints
Packers over Vikings
49ers over Cowboys
AFC Divisional Round
Chiefs over Steelers
Bills over Browns
NFC Divisional Round
Buccaneers over 49ers
Rams over Packers
AFC Championship
NFC Championship
Super Bowl LVI
The Super Bowl will be played in SoFi Stadium in Los Angeles, so it will be a de facto home game for the Rams. It will also be a sort of redemption tour this season for QB Matthew Stafford. After being trapped in the penitentiary that is Detroit for his entire career, he gets to see the light of day in LA.
Stafford will pump confidence and life into the Rams offense that Jared Goff just couldn't do. The loss of running back Cam Akers for the season hurts, but the Rams have suitable replacements. The renewed offense combined with the Aaron Donald/Jalen Ramsey led defense should give the Rams all they need to find a hometown Super Bowl victory.
Two Cent Takes
College Football
~The Alliance between the ACC, Big Ten, and Pac-12 is off to a good start. Literally a day after announcing they would create scheduling among the three conferences this news release happened.
A matchup you won't want to miss.

We're set to take on LSU in the 2024 Vegas Kickoff Classic.#FightOn✌️ pic.twitter.com/cMNVbrGSK4

— USC Football (@USC_FB) August 26, 2021
~Has anybody brought some boxes to Scott Frost's office? The Nebraska head coach is going to be doomed at his alma mater. Another clunker to open the 2021 season, losing at Big Ten doormat Illinois isn't what fans were looking for in Frost's fourth season. Frost still hasn't found a better quarterback than Adrian Martinez, and ultimately that will be his biggest downfall. 
~Regardless of what AD Trev Alberts said, Frost most certainly is on the hot seat. Nebraska fired Bo Pelini after he won 9 or 10 games for seven straight years. Oh, and they were in bowl games each of those years. Even Mike Riley had a 9-4 season in his three year stint. Yea, I know, I forgot about him, too.
~Two other warm seats that eventually will catch fire one of these years: Clay Helton at USC and Jim Harbaugh at Michigan.
~UCLA got off to a good start by trouncing Hawaii. UCLA should be better. Will anyone notice?

~Best game of week one:
Georgia vs Clemson(Charolette)
My national title pick, Georgia, will look to vault Clemson in the national rankings and put college football on notice that the Dawgs are for real. JT Daniels will try to get himself in the early Heisman Trophy conversation.
~Other great games:
Indiana at Iowa
Penn State at Wisconsin
Alabama vs Miami(Atlanta)
The Big Ten scheduling is not ideal. I'm sure all four of those teams would rather get an easier game in before jumping to conference play. Don't forget the Big Ten put their flagship program, Ohio State, on the road at Minnesota on a Thursday night to start the season. Genius.
~Don't sleep on these games:
Louisiana at Texas
LSU at UCLA
Louisiana knocked off Iowa State last year, and will look to welcome Steve Sarkisian with another road upset in Austin. As stated, UCLA is better and could give Ed Orgeron and the Tigers a good game. It helps that UCLA has a game under their belt.
~Upset alert: Ohio State. I contend USC would have won another national title had the PAC-12 not put the Trojans in Corvallis against a decent Oregon State team on a Thursday night. Minnesota will be decent and will have everything going for them. I still think the Buckeyes win by two touchdowns, but it is a very dangerous opener.
Golf
~Sunday saw the BMW Championship—and second leg of the FedEx Cup—turn into match play between Patrick Cantlay and Bryson DeChambeau. They both finished an astounding -27, and then played six incredible playoff holes before Cantlay's putter finally overcame DeChambeau's massive putter. DeChambeau had three putts to win on the first three playoff holes and missed them all including an excruciating lip out from six feet.
~On the 14th hole DeChambeau gave another example of why so many fans can't stand him.
Bryson DeChambeau: Patrick, can you stop walking?

Patrick Cantlay: Walks in birdie putt.

Here for it. pic.twitter.com/tWyaLe0cdc

— The Plugged Lie (@PluggedLiePod) August 29, 2021
~Cantlay's victory puts him in the lead position—and an automatic two shot lead—for the last leg of the quirky FedEx Cup. I wouldn't bet against that red hot putter.
MLB
~Will the Yankees eventually cool off? A 23-5 run has them firmly in the first wildcard slot. 
~The Red Sox have righted the ship and are holding to the second wildcard slot. 
~Anyone that hates the big market teams, start rooting for the A's to make a run. They find themselves 3.5 games behind the Red Sox. Otherwise we get the joy of watching the TV talking heads gush over a Yankees/Red Sox one game playoff.
~Does Tampa Bay ever flinch?
~The Mets million dollar players apparently have been upset by the boos from fans. They decided to sent the fans a message. 
Javy Baez on the thumbs down sign Mets players have been flashing to the crowd after their hits:

"When we don't get success, we're going to get booed. So they [the fans] are going to get booed when we get success." pic.twitter.com/n2jjMCIXIU

— SportsCenter (@SportsCenter) August 29, 2021
I assumed the players were simply letting people know which direction in the standings the Mets are heading.
~The Dodgers and their billion dollar payroll are slowly tracking down the Giants. Again, if you hate the big market teams hope LA gets stuck in the one game wildcard. That may be the easiest way to get rid of the Dodgers. Anything can happen in the wildcard game.
~What is happening to the Padres. They spent a lot of money, especially for a smaller market, and they are fading fast. One of their key acquisitions was hit hitting Adam Frazier. Frazier is ice cold and on the bench. 
~The beneficiary of the Padres slide is the Cincinnati Reds. The Reds will try to hold off the Pads and Cardinals for the second wildcard spot.
~This guy helped the Reds by hitting a walkoff HR as the Pirates beat the Cardinals Sunday.
Man, this guy can really hit the ball. #LongballYoshi #LetsGoBucs pic.twitter.com/zT2ZmsjMXG

— Tim Clark (@TrojanTim66) August 29, 2021
Oops. Wrong Yoshi. This Yoshi, a scrap heap pick up who has just mashed the ball since joining the Pirates.
Yoshi Tsutsugo's absolute annihilation of that ball:pic.twitter.com/gcnRFYadP6

— Dejan Kovacevic (@Dejan_Kovacevic) August 29, 2021
This Week's Shiny Penny
I love when athletes take time to acknowledge unfortunate struggles we all go through. Here is Cleveland Indian Franmil Reyes doing just that.
An Indians fan lost her mother and has been diagnosed with cancer.

Franmil Reyes wrote this message on a ball and threw it to her in the stands: "Jessica, we're here for you. We love you."

Shortly after, he hit a HR and pointed to her and her family ❤️ pic.twitter.com/kTVqj2iYOq

— Danny Vietti (@DannyVietti) August 27, 2021
A Penny For My Final Thought…
The Pittsburgh Pirates finally released Gregory Polanco.
The release was long, long overdue. The guy has been bad for quite some time. By all accounts Polanco was a great guy. Just not a great ball player like they thought he would be. 
I felt no sympathy for Polanco, who was making $11 million to hit near the Mendoza line all year and play below average defense. That was until this past week.
The Pirates completely mangled the whole process. 
The organization put Polanco on waivers, which predictably got into the media. While waiting to see if Polanco was claimed by another team, they continued to start him in right field. Can you say awkward?
No teams claimed Polanco, which came as no shock. So one would assume the team would probably bench him and start looking at other guys like Michael Chavis, Anthony Alford, and Yoshi Tsutsugo.
Nope.
The team continued to run Polanco out to right field. He looked more disinterested than I ever saw him. That is completely understandable. Why play for a team that clearly is done with you?
Yet, they weren't done with him.
Then last week Polanco made a costly error on a routine base hit to right field. The fans left him have it. Again, the boos were justifiable. At least now they would bench him. Right?
Nope.
The next night, after voicing to the media that it hurt to hear all the boos—I mean there were only a couple thousand in attendance, but still—Polanco smashed a double to help the Pirates come back from a 7-1 deficit to win the game. He playfully celebrated with his teammates. Ah, redemption.
Then the Pirates released Polanco.
I am on record as saying I like and trust GM Ben Cherington. Yet it doesn't seem to matter who is in place as GM, team president, or manager. This organization consistently mishandles everything from hot dog buns(if you don't know look it up) to player moves.
Polanco had to go. It was long past time.
There is a right way to do it.
The Pirates chose the Pirate way to do it.
Just my two cents…