Are you ready for some football?
Damn straight, we are.
There may not be a lot of fans involved, but beggars can't be choosers. And those of us who are sports fanatics have been doing a lot of begging the last handful of months.
The NFL kicks off this week.
How few or no fans being in stadiums will impact games remains to be seen. Football is an emotional game. Players feed off the home crowd, and sometimes the visiting crowd as well.
Ultimately the guys in the helmets decide the outcome of games. Never will that be more true than this year.
The other thing these strange times have changed is training camp. There may be less impact by rookies since camps didn't consist of a lot of hitting, competitive sessions, and as we all know, no preseason games. Trying to get a read on teams hasn't been all that easy. Media coverage has been more limited due to COVID-19.
Those facts mean I will need help. It's time to dust off my trusty sidekick.
The Two Cent Cracked Crystal Ball was hot when we left off. It had LSU over Clemson in last year's CFP Championship and it was within one point of the exact Super Bowl score. Typical with prognosticating, the #TCCCB got no props for those picks, but is constantly reminded of the picks that are a tad off the mark. Such is life for a crystal ball.
So for better or worse, richer or poorer—for you gamblers out there—and in sickness…okay with the virus lurking we'll stay away from that last part.
Anyway, here is my Two Cent NFL preview.
NFC East
Last year I fell for the Philadelphia Eagles and they jolted me big time. Boy, did that feel realistic. Not this year. The Eagles have a fairly stout defense, but the offense is extremely uncertain. An offensive line that has trouble keeping Carson Wentz upright leads to much of that uncertainty. A season ending injury to left tackle Andre Dillard makes matters worse. The Eagles got help at receiver by drafting Jalen Reagor. He is already hurt and will miss 3 to 4 weeks. He should fit in nicely with Alshon Jeffrey and Desean Jackson. Too many question marks for me, which means they will probably go 13-3.
I am absolutely 100% not sold on Dak Prescott. However, in this weak division the Dallas Cowboys should have more than enough to win. I just don't see Prescott taking them far in the playoffs. Ezekiel Elliott will be used a ton, as he should. Running, catching, he will be a large chunk of the offense. Cee Dee Lamb may end up the steal of the draft. He will add a spark to the offense and special teams. Plus the Cowboys added kicker Greg "The Leg" Zuerlein, who when healthy is a real weapon. The defense is solid, and would be even better if Sean Lee could ever stay healthy.
The New York Giants and Washington um…Washington, will bring up the rear. Both teams are trying to find out if the young quarterbacks they have are worth it. Daniel Jones and Dwayne Haskins have a lot to prove, and remember the Trevor Lawrence sweepstakes start now. The Giants will waste yet another year of having the most dynamic player in the NFL in Saquon Barkley.
Dallas               11-5
Philadelphia       7-9
New York           5-11
Washington       2-14
NFC North
People see Aaron Rodgers and automatically jump on the Green Bay Packers bandwagon. Not me. I see purple when I look at this division. The biggest risk in picking the Minnesota Vikings is not knowing whether you'll get good Kirk Cousins or bad Kirk Cousins. He's combustible, excitable, and sometimes erratic. Judging from his comments a week ago, we know he doesn't fear death, but does he fear his inconsistency? I do, but I still think the Vikings own the best overall roster.
The Packers overachieved last season and because of that, they get a more difficult schedule.  Rodgers is done being miffed over the Packers drafting a quarterback(Jordan Love) and seems to be in a good spot emotionally. Aaron Jones, out of the backfield, is a great weapon and Devante Adams remains a big threat outside. The Pack should still be a playoff team.
There are some things to like about the Detroit Lions. Matthew Stafford has looked good in camp according to observers, and a connection with stud wide receiver Kenny Golladay could make for one of the best combos in the league. Marvin Jones isn't chopped liver on the other side either. Second year tight end T.J. Hockenson and rookie runner DeAndre Swift could be added weapons. The back end of the defense is solid. Unfortunately head coach Matt Patricia does little to inspire.
The Chicago Bears are stuck in quicksand mainly because they can't find someone better than Mitch Trubisky to quarterback the team. This year's failed candidate is one hit wonder Nick Foles. The ceiling isn't high for the Bears.
Minnesota               10-6
Green Bay                9-7
Detroit                       8-8
Chicago                    4-12
NFC South
I won't. I can't. I refuse.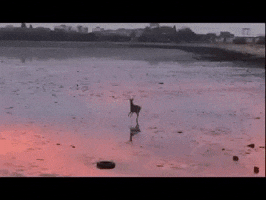 I refuse to pick the Tampa Bay Bradys. Not gonna happen.
I will stick with the other annoying guy in the division, Sean Payton and the New Orleans Saints. Obviously, the Saints will get pushed this year by the Bucs. The Saints still have Michael Thomas. We assume they will still have Alvin Kamara. Actually the Saints have a lot of productive veterans which should pay off with the limited training camps. Consistency gives the Saints an edge.
Tom Brady, Rob Gronkowski, and Leonard Fournette are difference makers, to say the least, for the Tampa Bay Buccaneers. I'd love to see something good happen for Bruce Arians. Let's not have it be with Tom Brady under center. There was a lot of talent at the skill positions to start with, and the guys mentioned above make it even better. Will the defense do its part? Does Brady still have enough juice left? The NFC South should be very interesting.
If Matt Ryan to Julio Jones doesn't even register a blip on the radar, then there are some really good teams in your division. The Atlanta Falcons are coming off two subpar seasons of 7-9. They have skill players, but it's the rest of the team that is still questionable. The schedule is not helpful.
The Carolina Panthers have an absolute stud in running back Christian McCaffrey. That is all. A year with this team may make new coach Matt Ruhle long for Waco.
New Orleans               12-4
Tampa Bay                  12-4
Atlanta                          7-9
Carolina                       3-13
NFC West
I visited the Fountain of Youth and who did I find sipping the water but Seattle Seahawks head coach Pete Carroll. He is so spirited and energetic.  I think, after a bit of a lull in Seattle, Carroll has a team ready to challenge for another Super Bowl. Russell Wilson is, arguably, the best leader at his position in the NFL.  He has a burgeoning star in wideout DK Metcalf. Otherwise, no names stick out. Still, Carroll gets the most out of everyone. The defense should be stingy, which is important in this division.
The Los Angeles Rams have the best defensive player in the league in Aaron Donald. They may have the second-best defender in cornerback Jalen Ramsey. Yet, the defense is average. I'm also not a Jared Goff believer. The Rams will need contributions from running back Cam Akers and wide receiver Van Jefferson, two rookie second-rounders.
The San Francisco 49ers are a prime candidate to have a Super Bowl hangover. Jimmy Garropolo is average, which sucks for all-world tight end George Kittle. The defense is solid but not as spectacular as some think.
Kliff Kingsbury has the Arizona Cardinals on the rise, but I don't look for them to reach the heights some are predicting. The addition of DeAndre Hopkins gives young quarterback Kyler Murray another reliable target to go with Larry Fitzgerald. They'll be better, but how much is debatable.
Seattle             12-4
Los Angeles      8-8
San Francisco   8-8
Arizona              7-9
AFC East
We will finally have a legitimate race to win this division now that the New England Patriots dynasty is over. No amount of cheating will help them this year. A past his prime Cam Newton will bring a new dimension, but the talent surrounding him is the same average talented that had Tom Brady looking like a mere mortal.
That means the other three teams in the division will have an extra spring in their step. The obvious choice to step up is the Buffalo Bills. Josh Allen looks ready to enter that upper tier of quarterbacks. The defense is stout and on offense the addition of Stefon Diggs gives Allen a legitimate outside threat.
Sam Darnold is another quarterback looking to jump into the upper tier. The New York Jets have star running back LeVeon Bell to help shoulder the offensive load. There isn't a ton of weapons after that, and head coach Adam Gase is less than inspiring. If the Jets are to take the next step they may need to leave Gase behind.
Buffalo               10-6
New York            8-8
Miami                  7-9
New England     5-11
AFC North
Some thought Lamar Jackson was Superman last season. People used to think Ben Roethlisberger was Superman. Joe Burrow could be the next Superman. And Baker Mayfield is now, and always will be Superman. Just ask him. This division should be interesting.
With a healthy Ben Roethlisberger the sky is the limit for the Pittsburgh Steelers. They went 8-8 with a Duck and this guy
 at quarterback. That may be nothing short of a miracle. That happened in large part because of a rebirth of the Steel Curtain defense. TJ Watt on one end and Bud Dupree on the other, with Cam Heyward and Stephon Tuitt in between. Young stud Devin Bush will patrol the middle of the field, with Minkah Fitzpatrick behind him at safety. This could be a great defense. Big Ben, obviously must stay healthy, but James Conner hasn't been able to stay on the field either. The receiving core already is solid, but the addition of rookie Chase Claypool could make JuJu Smith-Schuster expendable. JuJu would like a new contract, and I would guess the Steelers would like his production on the field to match his production on social media. Predictions on the Steelers are all over the map, but if Ben is healthy and back to normal they could be Super Bowl contenders.
The Baltimore Ravens are the popular choice, coming off a 14-2 season a year ago. The Ravens claim they want to limit Lamar Jackson's running. Perfect. For everyone else. That is the best part of his game, and you saw what happened in the playoffs when the Titans controlled the run game. Jackson is not a great passer. The run game will add rookie JK Dobbins, and there is blinding speed at receiver. However, the offensive line has question marks and the defense should take a step back. The Ravens are a great organization, and certainly they will be right there in the end.
Fresh off their Super Bowl contenders gone wrong season, the Cleveland Browns look to prove they aren't losers after all. 2020 has been a weird year, and that would be a weird occurrence. In all seriousness, they do have talent, especially at the skill positions. They go two deep at almost every skill position, but unfortunately quarterback Baker Mayfield is as inaccurate with his throws as he is with his predictions. If the defense steps up, Mayfield steps forward, then maybe, just maybe…nah, it's Cleveland.
Joe Burrow is the rare player that wanted to play for the Cincinnati Bengals. If he blossoms as most feel he will, the Bengals will start the slow climb from the depths of the AFC North.
Pittsburgh               12-4
Baltimore                12-4
Cleveland                 7-9
Cincinnati                4-12
AFC South
On the game show To Tell The Truth the tag line "Would the real ____ please stand up" was used at the end of the episode. In the AFC South you could do the same. "Would the real contenders please stand up." Problem is, you might be waiting a while.
Aside from the fact that Jacksonville is in disarray, the other three teams all have strengths and weaknesses.
The Houston Texans got rid of DeAndre Hopkins and replaced him with Brandon Cooks. They also brought in David Johnson in the Hopkins trade. The constant, and most important player on the team is the newly extended Deshaun Watson. As he goes, so goes the Texans. On defense keeping JJ Watt healthy is step one. He makes a huge difference for the Texans defensive unit. Coach Bill O'Brien is doing things his way in Houston. He soon better show that it's the right way.
The Tennessee Titans showed their ground and pound style can win playoff games. Derrick Henry is a horse, and is clearly the offense. A stingy defense, running the ball, and draining the clock led to success. I still think they need to get a little more from the passing game in order to truly contend. Mike Vrabel is proving to be excellent at getting the most of players and putting them in the best spot.
Trying to resurrect Phillip Rivers' career will make or break the 2020 Indianapolis Colts. After watching Rivers last year, the odds may favor break. The Colts have pieces in place if Rivers can get them the ball. The defense keeps improving. It really is all about the quarterback in Indianapolis.
You have to ask yourself if Gardner Minshew is the quarterback of the future for the Jacksonville Jaguars. If not, and following an off-season of dysfunction, they could be prime candidates to win the  "Tanking for Trevor" sweepstakes.
Houston               10-6
Tennessee           10-6
Indianapolis           8-8
Jacksonville          3-13
AFC West
Defending Super Bowl Champ and resident best team in the NFL live here.
The Kansas City Chiefs clearly have the most complete roster in the NFL, and they also have the best player in Patrick Mahomes. Essentially the only noticeable difference in the lineup will be replacing running back Damien Williams with rookie Clyde Edwards-Helaire out of LSU. One could argue that will end up being an upgrade. No raucous crowds at Arrowhead might hurt the vibe some, but this team looks like a good bet to avoid a Super Bowl hangover.
I like the San—oops, I will never stop doing that—LA Chargers roster a lot. I, however, don't like Tyrod Taylor at quarterback. Phillip Rivers seemed finished last year, but Taylor is hardly an upgrade. I suspect we will see rookie Justin Herbert at some point. Watching Hard Knocks on HBO, has allowed me to appreciate head coach Anthony Lynn. It would be in his best interest, though, to have his team bounce back this year.
In search of the next great Mile High quarterback, the Denver Broncos are hanging their hopes on Drew Lock. They've added Melvin Gordon to the backfield mix, and Jerry Jeudy and KJ Hamler give the offense two rookie lightning bolts to add some explosiveness. The defense is solid, so quarterback play may decide the Broncos fate once again.
Vegas, baby. Vegas. Slick talker Jon Gruden moves his bunch to Sin City and is gambling on Derek Carr leading them to the playoffs. Carr wasn't bad at all last year, and new addition Henry Ruggs gives him a new toy at receiver. This division won't be easy, so Gruden will have to do his usual good job of motivating his guys to have people betting on the Las Vegas Raiders.
Kansas City               12-4
Los Angeles                9-7
Las Vegas                   8-8
Denver                       6-10
Playoff Pontificating
NFC Wildcard Round

(2) Saints over (7) Rams
(3) Cowboys over (6) Packers
(5) Bucs over (4) Vikings
NFC Divisional Round
(1) Seahawks over (5) Bucs
(2) Saints over (3) Cowboys
NFC Championship
(1) Seahawks over (2) Saints
People were starting to question Pete Carroll. "His act wears thin after awhile." "He may look young, but he is too old." "The players stopped listening." Well, Pete will get the last laugh by heading back to the Super Bowl. I know the trendy pick is Tampa Bay because of Tom Brady.  He and the rest of the additions will certainly make an impact, but I don't think they win it all. I still like Drew Brees and the Saints to advance further. In the end, the Seattle Seahawks will fly all the way to Raymond James Stadium where Pete Carroll will try to become the youngest looking old coach to win a Super Bowl.
AFC Wildcard Round
(2) Steelers over (7) Chargers
(3) Bills over (6) Titans
(5) Ravens over (4) Texans
AFC Divisional Round
(1) Chiefs over (5) Ravens
(2) Steelers over (3) Bills
AFC Championship
(2) Steelers over (1) Chiefs
The Chiefs are the odds on favorite to come out of the AFC again this year. Repeats are hard, and home field may be severely muffled, so the '04 Patriots will remain the last repeat winner. The Ravens are also a popular choice, but I think teams will start to figure out Lamar Jackson. One of the teams with enough speed on defense to contain him are the Steelers. I think they win a tiebreaker to secure the division title and number 2 seed. This will allow favorable matchups to get them to the championship game. There a healthy Ben Roethlisberger will put on that cape one more time and get the Steelers to the promised land.
Super Bowl LV
Pittsburgh 27  Seattle 24
A late second field goal by "The Boz" Chris Boswell will win an unprecedented seventh Super Bowl ring. Ben Roethlisberger will silence his skeptics, as will Mike Tomlin. Tomlin's vocabulary packs a punch, but so do his teams. His defense has speed, power, and a lot of swag. On offense, a healthy Roethlisberger makes a below average unit from last year very good. Tomlin certainly has some shortcomings on the sideline, namely clock management and challenges. His teams sometimes don't get up for games they should win easily. Often this costs them a higher seed in the playoffs. This season that won't be a problem. There is probably nobody coaching in the NFL with a better personality for dealing with a season happening amidst a pandemic and all of the social unrest. As for Pete Carroll, he may not get that Super Bowl ring but at least he can swing across to the other side of Florida for another dip in the Fountain of Youth(wink, wink).
Disclaimer: Any complaints of these predictions herein should be filed with my partner using the hashtag #TCCCB.
Two Cent Takes
Pittsburgh Steelers
~The Steelers, mercifully, cut Ryan Switzer. Twitter seemed to approve. Here is a classic.
Obviously we cut @Switz so in memory of his contributions to our organization here is the official Ryan Switzer #Steelers highlight tape. https://t.co/VLiqPovkdz

— Obviously (Not) Tomlin (@Tomlin_Sense) September 5, 2020
~The Steelers also are looking at replacing punter Jordan Berry. They are bringing in veteran punter Dustin Colquitt for a tryout. This seems like a formality. Berry has been spotty at best, and Colquitt's numbers far exceed Berry. This would be a Colquitt family reunion of sorts in Pittsburgh. His daddy was Craig Colquitt, who punted for the Steelers from 1978-1984.
~You can retire all of those duck calls in Pittsburgh. After making the final cut, Devlin "Duck" Hodges was released in favor of bringing back Josh Dobbs. Dobbs was with the Steelers in a reserve role before being traded to Jacksonville at the start of the 2018 campaign. Essentially the Steelers got a draft pick from Jacksonville and now get Dobbs back, too. This is a strange move. Dobbs was cut by a team that has quarterback issues and only kept two. The Steelers know what he can do and like his intelligence in the quarterback room. Hodges doesn't have an NFL arm, but proved last year to be marginally competent for a third stringer. Either way, if the Steelers need to use Dobbs this year the season is off the rails.
MLB
~First Tom Seaver, then Lou Brock. Baseball lost a couple of great ones this week. These were guys who never played for my favorite team, but boy do I remember watching them. I cherished being lucky enough to get their baseball card because I knew they were a couple of great players. 2020 continues to wreak havoc.
~Don't look now, but the Phillies are positioning themselves for a playoff run. Despite yesterday's shelling at the hand of the Mets, the Phillies have found some more offense and stabilized the bullpen via trade.
~The trade deadline came and went without a move by the Pirates. That is because they don't possess any players another team would be willing to give up anything reasonably decent to acquire. In most cases they just don't want them. Again, Ben Cherington has his work cut out.
~Vin Scully is now on Twitter and it's worth clicking on his page just to hear that voice again.
Hello everyone! This is Vin Scully here. Delighted to join you on twitter. Have a great day! #VinScully pic.twitter.com/RKbSzCiWwq

— Vin Scully (@TheVinScully) September 2, 2020
-~Umpire Joe West threw Washington Nationals GM Mike Rizzo out of the stadium for not wearing his mask. Rizzo was in a suite, by himself, not remotely close to anyone. Word is that Rizzo had been yelling down to field level complaining about balls and strikes earlier. Far be it for West to be petty enough to "get back at him" and use the mask thing as a reason.
Must be laundry day, cause Joe West is wearing granny panties as a mask.

Joe ensuring even without fans in the stands that the game is all about him. pic.twitter.com/Gi2OXtTIBq

— Two Strike Noise (@TwoStrikeNoise) September 6, 2020
I didn't post that tweet to make fun of a man whose chin and neck have just sort of mushed together to form one giant blob, wearing the worst mask of all time. Wait…actually that is exactly what I did. You're welcome.
Tennis
-This move got world number one Novak Djokovic tossed out of the US Open. Yes, it's a long standing rule. Yes, the rule needs changed.
Novak Djokovic quite rightly booted from the @usopen for this pic.twitter.com/EI1DpLR3pn

— Andrew Gourdie (@AndrewGourdie) September 6, 2020
I like how the lines person went down like she was hit with a cannonball. I haven't seen anyone go down from a tennis ball like that since…
A Penny For My Final Thought…
The SEC is trudging forward with football despite Tennessee shutting down practice due to an outbreak. Alabama has tons of positive COVID-19 cases, some within the athletic programs. Georgia's new starting quarterback is opting out as is a slew of starting LSU Tigers.
The ACC is also moving forward despite North Carolina and North Carolina State clearing campuses. 400 new cases popped up on the Clemson campus. Norte Dame, a pseudo member of the ACC this year, may finally have their virus situation under control, after shutting down campus.
The Big 12 is the last of the Power Five conferences to move forward. That is except for TCU, who had to postpone their first game due to an outbreak of COVID-19.
The Big Ten shut down for fall, but had little transparency. Then the Prez called them. Then word leaked they may move things up from January to Thanksgiving. Then Penn State's team doctor announced inaccurate numbers about players suffering from myocarditis.
In other words, college football hasn't started yet and the three ring circus has already been exhausting.
Is it possible that the most stable, transparent, and logical conference during all of this is…the PAC-12? Yea, I know. Pick yourself off the floor, stop laughing, and follow along.
The PAC-12 also decided to shut down for the fall, but unlike the Big Ten were very transparent. Everyone knew how the vote went, many AD's spoke out about what the medical experts shared with them, and all displayed a united front.
Here is a great example of what I'm talking about. Washington head of sports medicine, Kim Harmon, explains.
Good insight here. The Pac-12 lending their medical experts and information has added a critical layer of credibility to their process. https://t.co/8Mm94byYkD

— Pete Thamel (@PeteThamel) September 4, 2020
Earlier this summer the conference announced the hiring of Merton Hanks as senior associate commissioner for football operations. With a lack of leadership, planning, and organization on full display all over college football, this is an incredibly wise move.
Finally, last week Larry Scott—usually everyone's favorite stooge—announced the conference had a deal in place with Quidel Corp. for rapid daily testing for athletes. Results of the tests will be known in fifteen minutes. As Scott worded it, "This is a game changer."
Daily rapid testing will allow the PAC-12 to safely start a season earlier than once planned. Scott also mentioned talking to Big Ten commissioner Kevin Warren regularly about keeping the two conferences aligned. Again, a very smart move. Something all conferences should have been doing all along…talking. The best quote coming out of Scott's press conference was this, "Hope has never been a strategy for the Pac-12."
Yes.
I can't believe I'm typing this, but it appears the PAC-12 is leading the way in logic, safety, and planning. Larry Scott has botched nearly every other aspect of his commissioner's tenure. Finances, TV deals, you name it. But even a blind squirrel finds a nut occasionally.
Plus, any plan that allows Clay Helton to avoid matching wits with Nick Saban has merit.
Hooray for blind squirrels.
Just my two cents…